Pedroia lands on DL with aggravated hammy
Red Sox decide to shut down second baseman after he feels symptoms of strain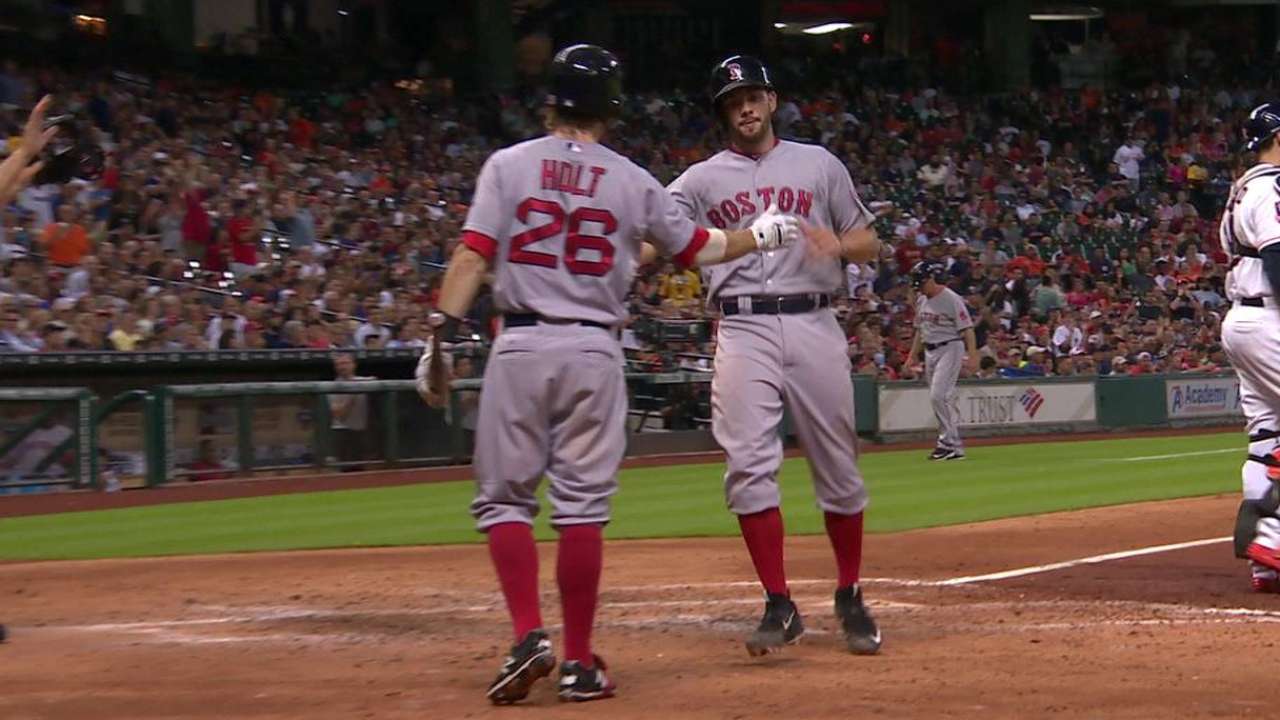 BOSTON -- The Red Sox placed second baseman Dustin Pedroia on the 15-day disabled list prior to Saturday's 5-1 loss to Detroit, with a right hamstring injury.
Manager John Farrell said Pedroia aggravated the injury that also caused him to go on the DL from June 25 until the All-Star break.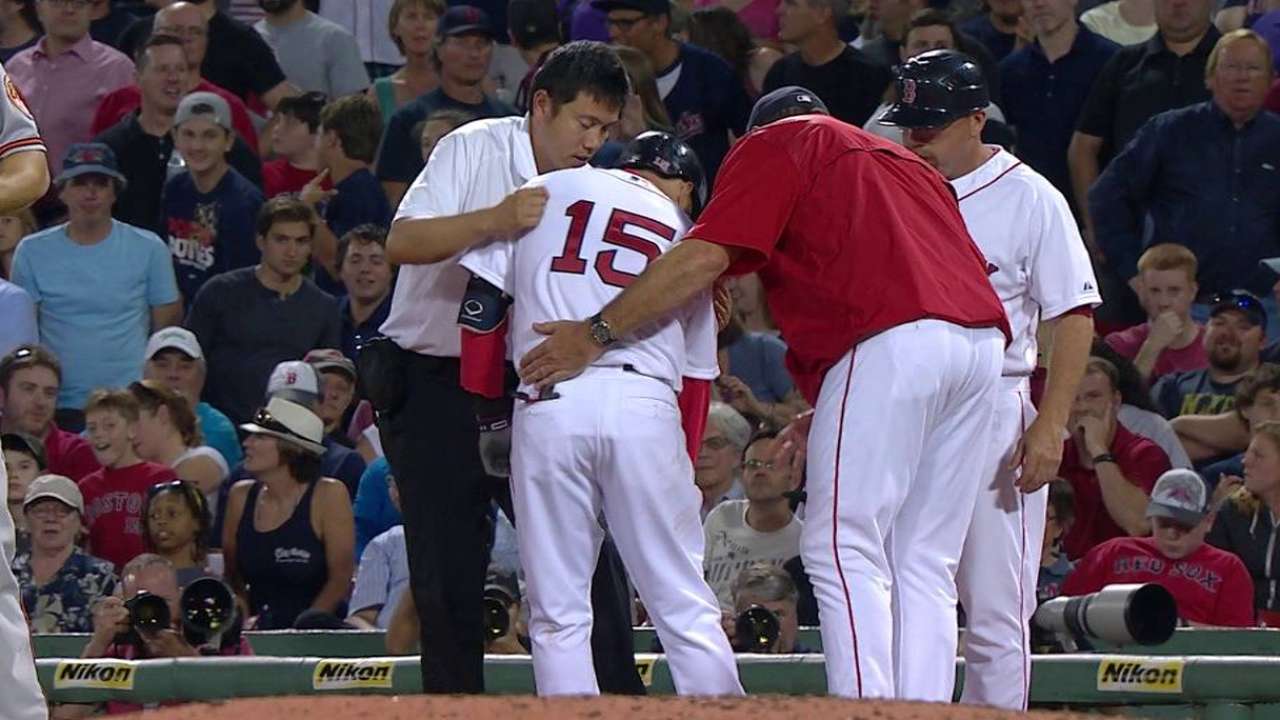 "He went through an MRI here this morning," Farrell said before Saturday's game against the Tigers at Fenway Park. "While the injury or the strain to the hamstring doesn't show any enlargement, he's aggravated by the symptoms and [we] feel like he needs some shutdown period to get back over this."
Pedroia played the first six games of Boston's recent seven-game road trip, going 1-for-22. He had a scheduled off-day on Thursday and sat out Friday's game with hamstring soreness.
"I can't say it was a singular event that caused what he's feeling," said Farrell. "As he was going at it each and every day, the symptoms continued to persist. After the further imaging and further consultation between the medical staff, it was determined the best course of action was to put him on the DL."
Farrell said he does not believe the team's decision to bring Pedroia back to the Majors without a rehab assignment contributed to the 31-year-old's latest DL stint.
"I don't know that a rehab assignment would have changed the course of anything," Farrell said. "He was cleared to play. Pedey wanted to get back on the field, as we all know, when he was first available.
"Pedey was part of the process along the way here, as well, but more than anything, it was determined that he wasn't going to risk further injury. [It's] not that the injury has intensified, it's just still persisting, so he needs some down time."
Farrell said there is currently no timetable for Pedroia's return.
To fill Pedroia's spot on the 25-man roster, the Red Sox recalled right-hander Steven Wright, who got the start Saturday. Wright had been briefly added to the big league roster on Monday as the 26th man for a doubleheader in Anaheim.
Farrell noted that, while he plans to make an adjustment to the infield in the coming days, the team first needs to give its "heavily overworked" bullpen some time to recover.
After that, one option would be for the Red Sox to recall middle infielder Deven Marrero, who has appeared in five games for Boston since June 28.
Aaron Leibowitz is a contributor to MLB.com. This story was not subject to the approval of Major League Baseball or its clubs.