MLB.com Columnist
Richard Justice
Will Hamels get traded? 5 possible destinations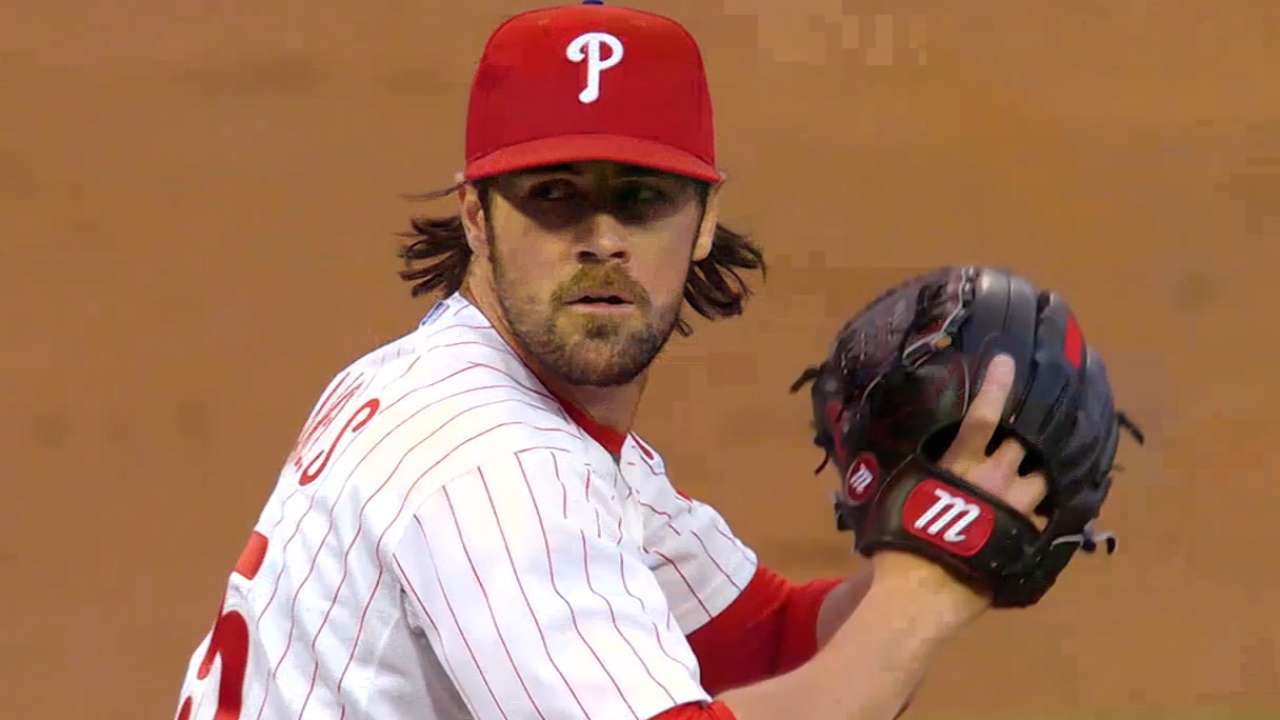 We again ask ourselves a familiar question: Will the Phillies trade Cole Hamels? We've wrestled with this one for a couple of years now. The Phils clearly have wrestled with it, too.
Hamels increased his trade value after no-hitting the Cubs, who are one of the teams that are reportedly interested in the left-hander, on Saturday. In the 5-0 win, Hamels tossed the 13th no-hitter in franchise history, and it was also the first one at Wrigley in 43 years.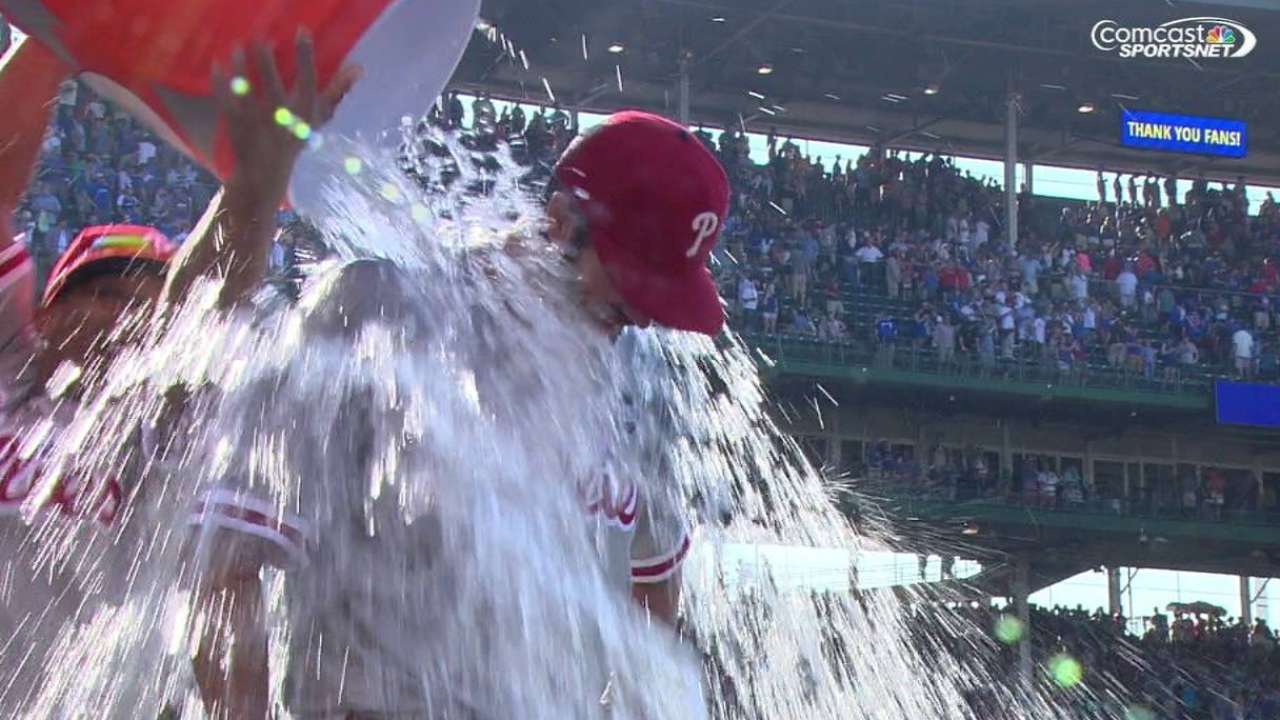 As the Phillies retool the franchise, Hamels would be a nearly perfect fit for more than a few teams. At 31, he's one of baseball's most reliable starting pitchers. Even in a season when Hamels has been knocked around a couple of times, he has a 3.91 ERA and 124 strikeouts in 119 2/3 innings. His fastball is as crisp as ever, consistently clocked in the 92-mph range.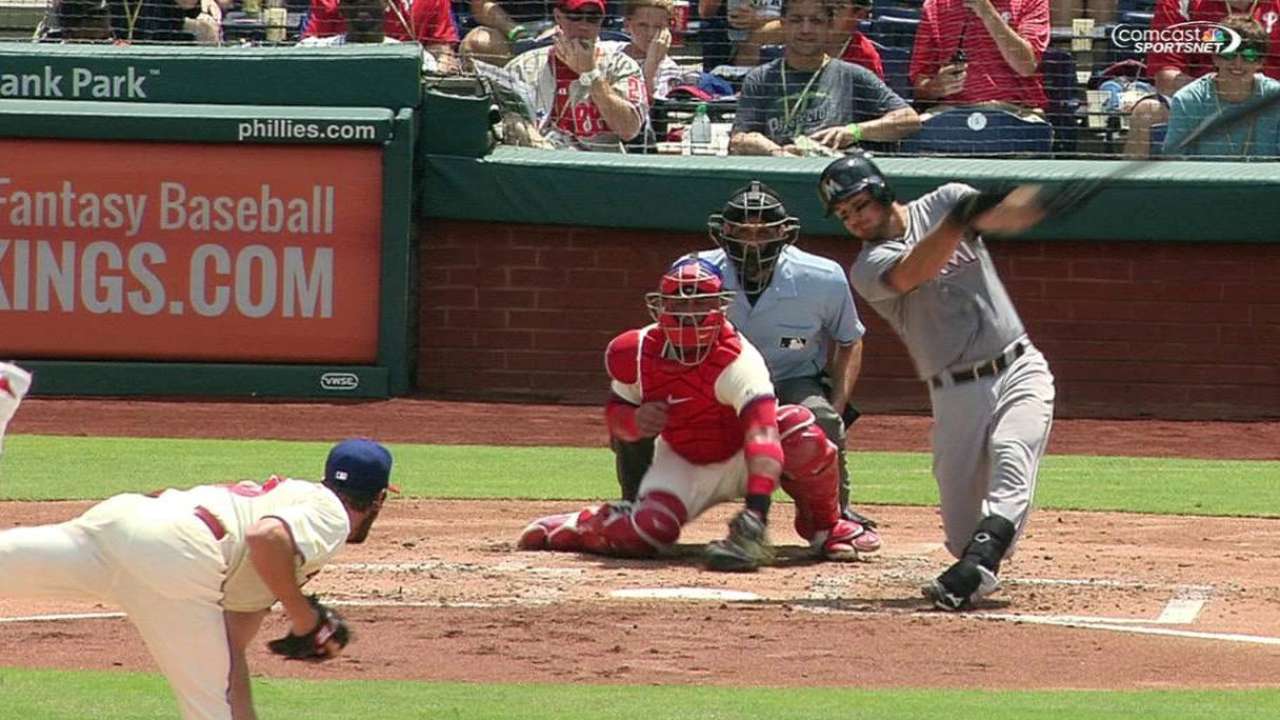 Scouts who've watched Hamels still rave about his stuff, his command and his poise. On a team with baseball's worst record, the lefty has remained the consummate professional.
Hamels is durable, too. In the last seven seasons, he has averaged 32 starts, 212 innings and a 3.26 ERA. Hamels is also signed for at least three more seasons, potentially four, at the relatively reasonable price for $23.5 million per year.
Slam dunk? The Phils occasionally list all the reasons to trade Hamels and see those as reasons not to trade him. There's also an emotional attachment to a guy who helped lead the franchise to one of its greatest runs ever.
Beyond that, are the Phillies better with a reliable No. 1 starter or a bunch of prospects -- none of whom are likely to be as good as Hamels? The idea of taking a couple of steps back to eventually step forward is as difficult as it gets for a franchise.
In a city that demands a winner, the Phils kept the band together a long time, hoping against hope for another postseason run. Now, with Andy MacPhail taking over as team president after the season, and with wholesale front-office changes perhaps on the way, the timing is more awkward than ever.
Baseball people have no idea if the Phillies will finally pull the trigger on a Hamels deal or if Saturday afternoon's start at Wrigley Field will be his final one for the team.
Hamels has some say in the matter with 20 teams on his personal no-trade list. Among the teams he's believed willing to accept a trade to: Yankees, Rangers, Nationals, Cardinals, Braves, Padres, Dodgers, Cubs and Mets.
However, Hamels has said he'll keep an open mind to any possible landing spot, though it's been reported that he would veto a trade to the Astros, who are one of his rumored suitors.
Hamels would make every contender better, and if Houston is indeed out of the mix, here are the clubs that make the most sense:
1. Rangers
Their rotation is 26th in ERA (5.57) and 25th in innings since the All-Star break. In a division they still see as winnable, the Rangers believe Hamels might just get them back to the playoffs. So general manager Jon Daniels has pushed hard. Texas isn't one of the clubs on Hamels' no-trade list, and the Rangers have a deep enough farm system to keep the Phillies interested.
2. Giants
General manager Brian Sabean has so much starting pitching that he seems focused on getting Bruce Bochy bench help or a bullpen arm. But he's kicking the tires of lots of other options, including a starting pitcher. San Francisco's rotation hasn't been great since the All-Star break (3.48 ERA), perhaps prompting Sabean to consider an option that would force him to go deep into his farm system. Seems unlikely, but an option.
3. Dodgers
Even with Brett Anderson's injury unlikely to force him to miss a start, the Dodgers would still like another proven arm for October. President of baseball operations Andrew Friedman also would like bullpen help, but it would be hard to pass up a chance to acquire Hamels as a nice upgrade behind Clayton Kershaw and Zack Greinke. He has enough prospects to make it happen.
4. Nationals
General manager Mike Rizzo thinks big and he's willing to tinker with his roster. He was always going to rework his club after this season, but in a frustrating season filled with injuries and poor performances -- despite a solid stay in first place -- Hamels makes sense. Washington could line up Hamels behind Max Scherzer in the postseason, and then with Jordan Zimmermann and Doug Fister likely to depart via free agency, he would provide a long-term solution. (Hamels has a 2.67 ERA in 12 starts at Nationals Park).
5. Yankees
The Yanks are in a weird spot. They're playing so well that they don't have a single pressing need. However, general manager Brian Cashman said there are available players who would make the Yankees better in certain areas even though they might already be good enough. Hamels would fit nicely into a rotation than has been better than almost anyone expected and would position the Yanks nicely for October. Cashman has enough pieces in his farm system to make such a deal, and his decision will come down to keeping young starters Bryan Mitchell and Luis Severino for the long run or gambling on Hamels.
Richard Justice is a columnist for MLB.com. Read his blog, Justice4U. This story was not subject to the approval of Major League Baseball or its clubs.