Corbin delivers best outing in TJ comeback
D-backs starter allows 4 hits, fans 10 but takes loss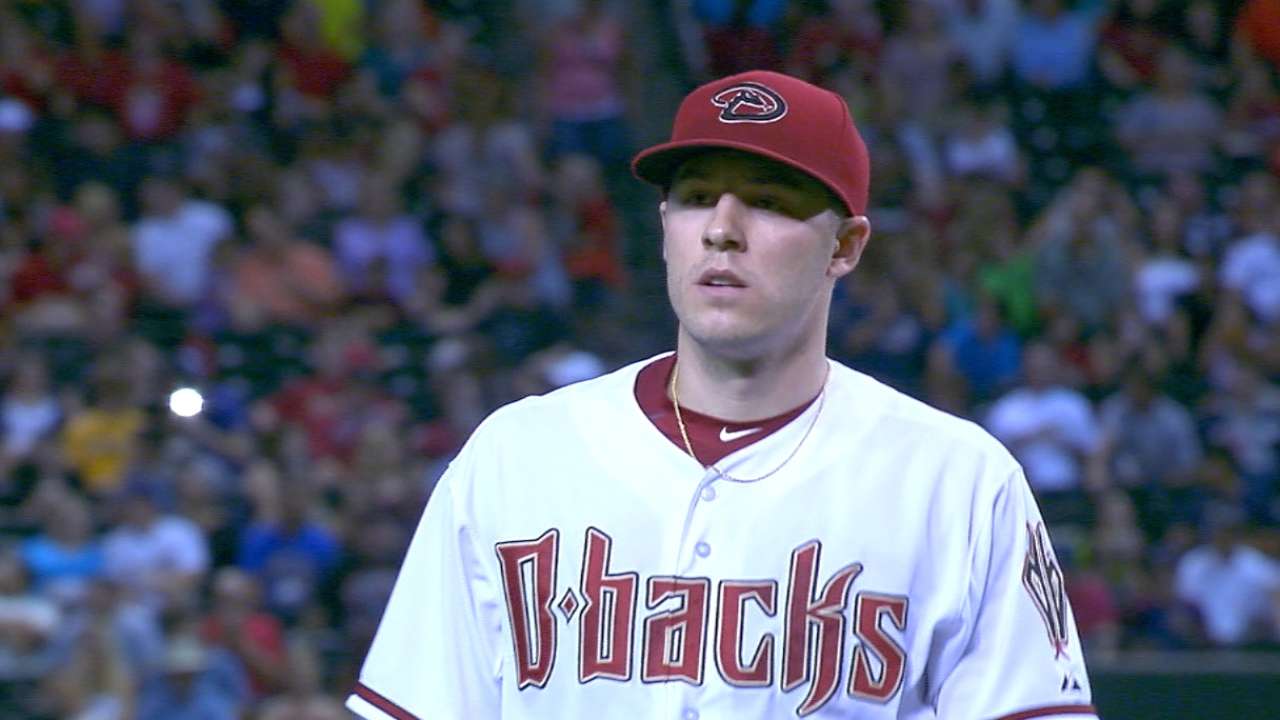 PHOENIX -- Each time D-backs starter Patrick Corbin has taken the mound this season, he's seen improvement.
Corbin made his fourth start in his comeback from Tommy John surgery on Friday against the Brewers and even though he suffered the loss, there was no doubt it was his best outing yet. The D-backs left-hander threw seven innings, gave up one run, and matched his career-high with 10 strikeouts in the 2-1 loss.
"Since I've been back, I feel like my stuff's there, it's just a matter about being consistent," Corbin said. "I think [Friday] was the best. Every outing I've said it's gotten a little bit better and better and [Friday] was the same case."
The D-backs are keeping Corbin on a limit of roughly 90 pitches every start this season and in his first three outings, that meant exiting after just five innings. He did much more with that restriction against the Brewers, using a season-high 89 pitches to last seven frames, his longest outing so far.
Corbin certainly pitched well enough to win, giving up just four hits. His lone blemish was a solo home run he allowed to Brewers slugger Ryan Braun to lead off the sixth inning.
"Everything just felt good, even the pitch to Braun, it was just first pitch, trying to get ahead," Corbin said. "It was down, kind of came back over the middle and he put a good swing on it."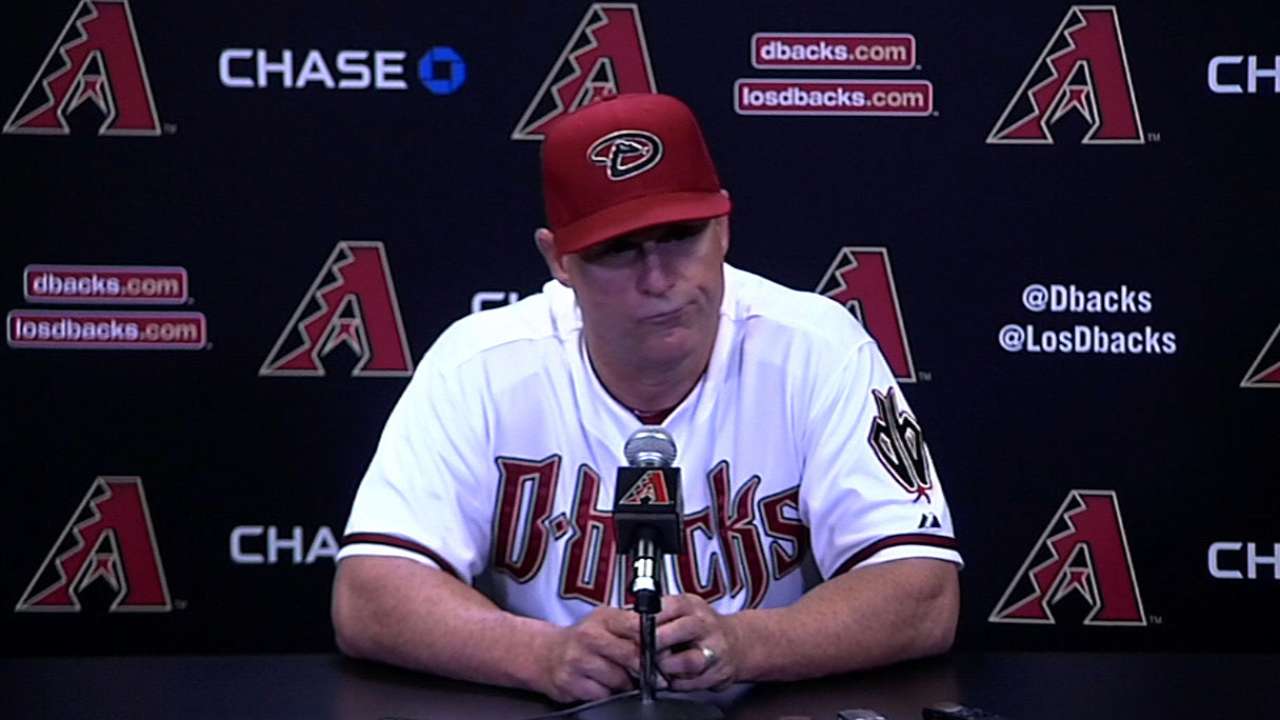 It was the first time since Corbin's return that he pitched on a normal four days of rest, as he took the mound after six and seven days off respectively his last two times out.
"I felt early on that I had really good command of everything," Corbin said. "It was just great to get back on routine and hopefully get things going."
The D-backs couldn't provide the left-hander with any run support. They wasted a one-out, bases-loaded opportunity in the third inning when David Peralta grounded into a 1-2-3 double play.
The D-backs were 0-for-5 with runners in scoring position and left seven runners on base, as they lost for the ninth time in 11 games and fell back to a season-worst seven games under .500.
"We had our opportunities, we got the guys where we want them to be and hitters, again, that we feel good about up there, and we just didn't come through," D-backs manager Chip Hale said. "It's something that we pride ourselves on doing and we've had a hard time of it, especially on this homestand."
Jake Rill is an associate reporter for MLB.com. This story was not subject to the approval of Major League Baseball or its clubs.