Polanco caps battle vs. Scherzer with homer
Pirates outfielder grinds Nats ace down in 12-pitch AB; Walker follows with own shot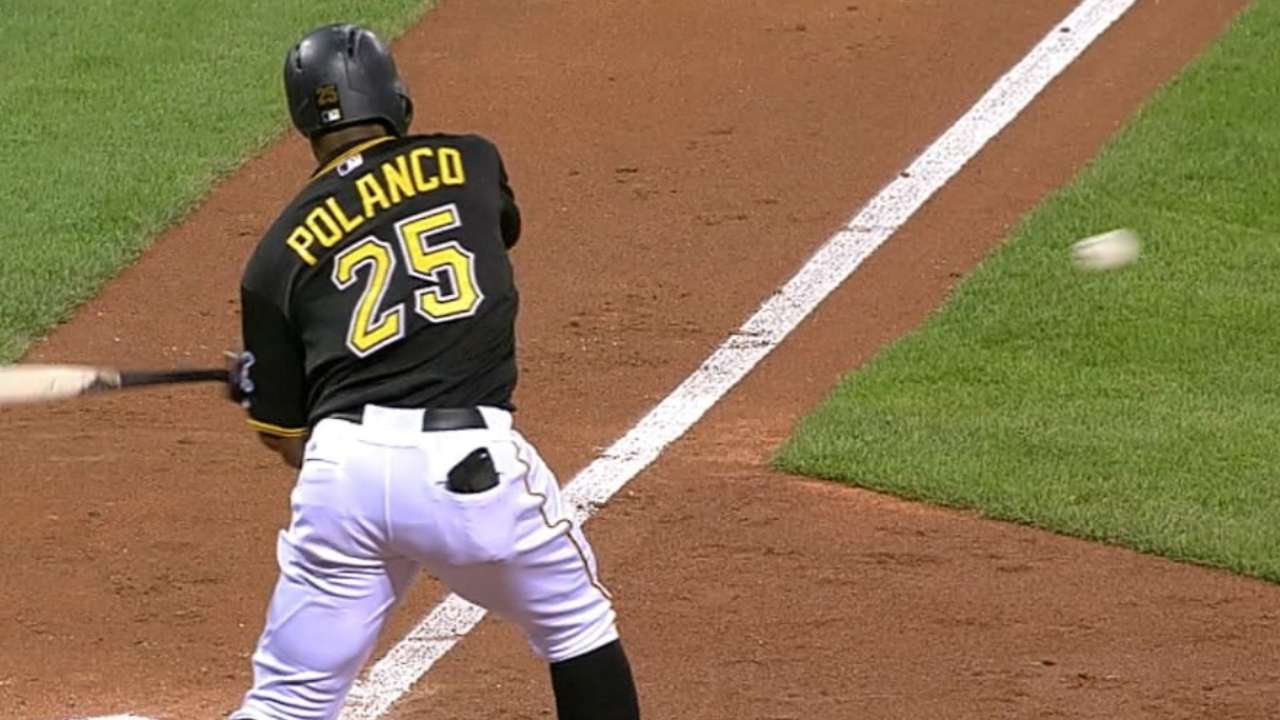 PITTSBURGH -- After striking out in his first two at-bats Friday night against Max Scherzer, Gregory Polanco knew he had to make an adjustment at the plate.
His swing felt too long to catch up to Scherzer's electric fastball. He had to shorten his swing, protect the strike zone and find a way to get the barrel to the ball. He did just that in the fifth inning, capping off a 12-pitch at-bat with a two-run homer to right-center field in the Pirates' 7-5 win over the Nationals at PNC Park.
"I'm comfortable," Polanco said. "I'm trying to stay more short with my swing, trying to make it shorter."
Jaff Decker led off the inning with an eight-pitch walk. Up came Polanco, who fell behind, 0-2, and fouled off another pitch. He took three straight balls, fouled off five straight fastballs and ripped a curveball into the outfield seats.
"When I got two strikes, I'm trying to hit the ball more to the left, trying to let the ball get more to the zone and try to protect the zone," Polanco said. "He made a mistake. He left it in the middle of the plate.
"I feel like that's the best AB I took in a long time."
That at-bat opened the floodgates, at least relatively speaking, with Scherzer on the mound.
Second baseman Neil Walker followed up Polanco's two-run homer with a shot of his own, and he credited some of his success against Scherzer to Polanco's work at the plate.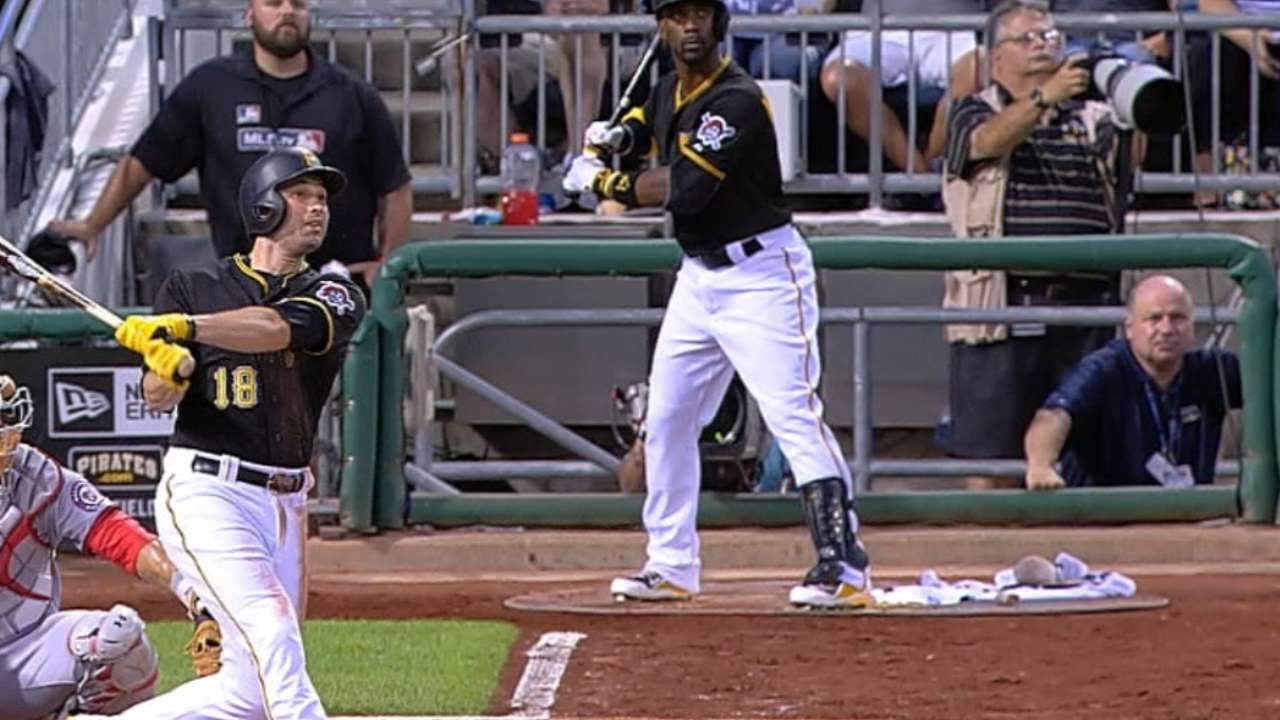 "It's impressive. That's one of the best pitchers in the game. He knows what he's doing," Walker said. "He wore him down. That was probably the biggest thing."
Polanco's success continued in the sixth inning, when he knocked an RBI single back up the middle against left-handed reliever Sammy Solis.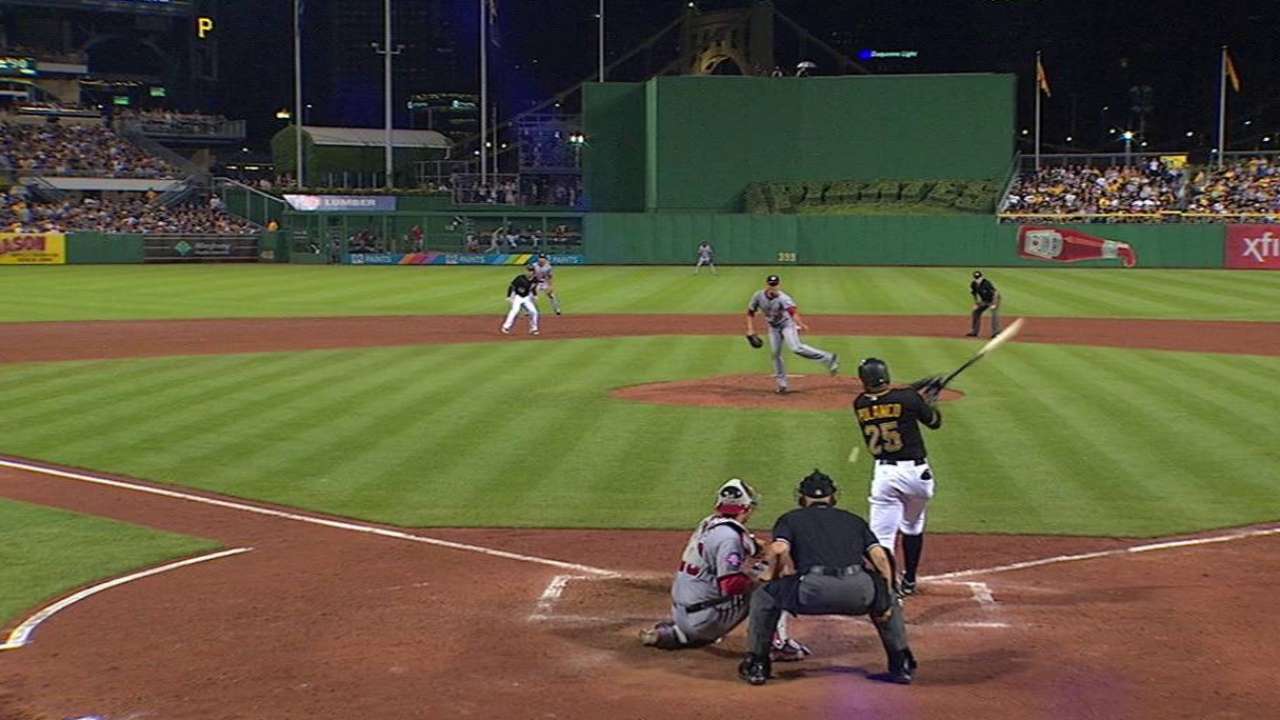 In 15 games since moving back into the leadoff spot, Polanco has hit .300 with six doubles, a triple and a homer. He's drawn nine walks compared to 11 strikeouts. His OPS has climbed nearly 50 points, to .675.
While Polanco's lengthy battle with Scherzer on Friday stands out as perhaps his best of the year, Pirates manager Clint Hurdle said the 23-year-old outfielder's at-bats as a whole have been better recently.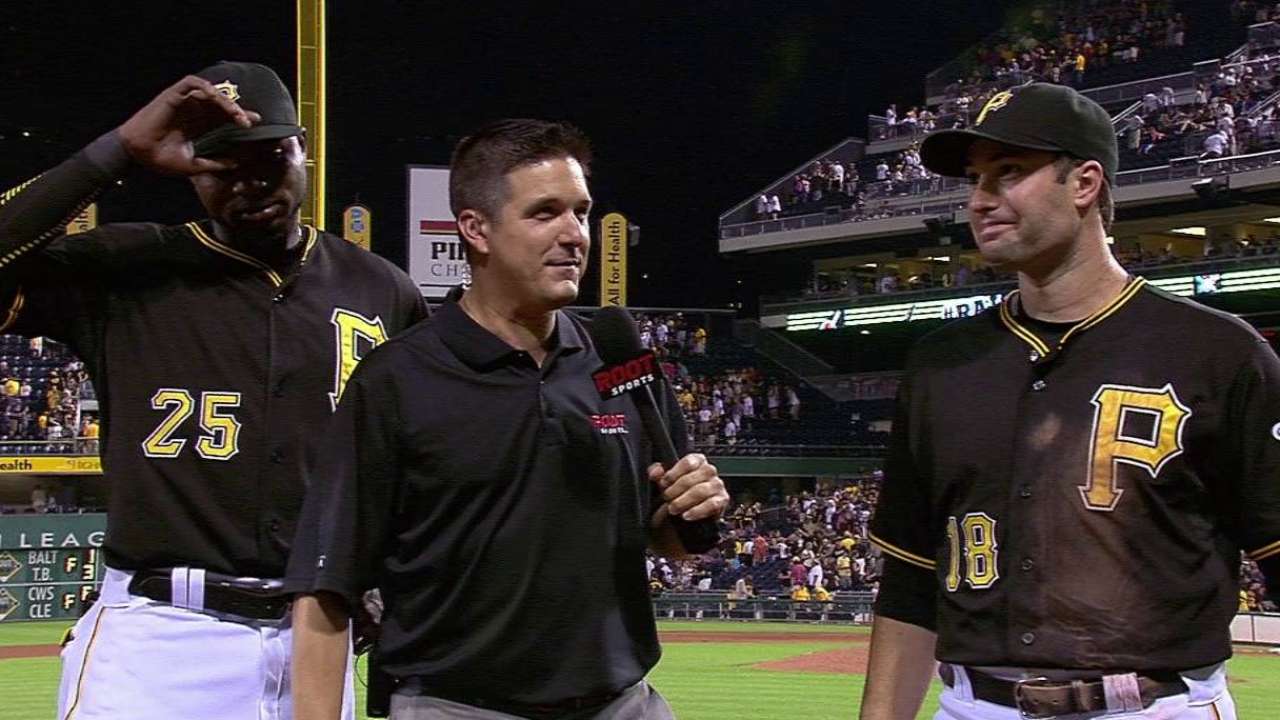 "They've improved," Hurdle said. "With him, it's just holding his backside, not coming off that backside, chasing down, chasing up and putting your nose in the fight. We've seen it before, and we're seeing a lot more of it right now.
"We'll see where it goes. He's a good player. We've got a bunch of good players here, and we're looking for strong second halves from all of them."
Adam Berry is a reporter for MLB.com. Follow him on Twitter at @adamdberry. This story was not subject to the approval of Major League Baseball or its clubs.