Burns exits game with groin contusion
A's outfielder suffers testicular injury in at-bat vs. Giants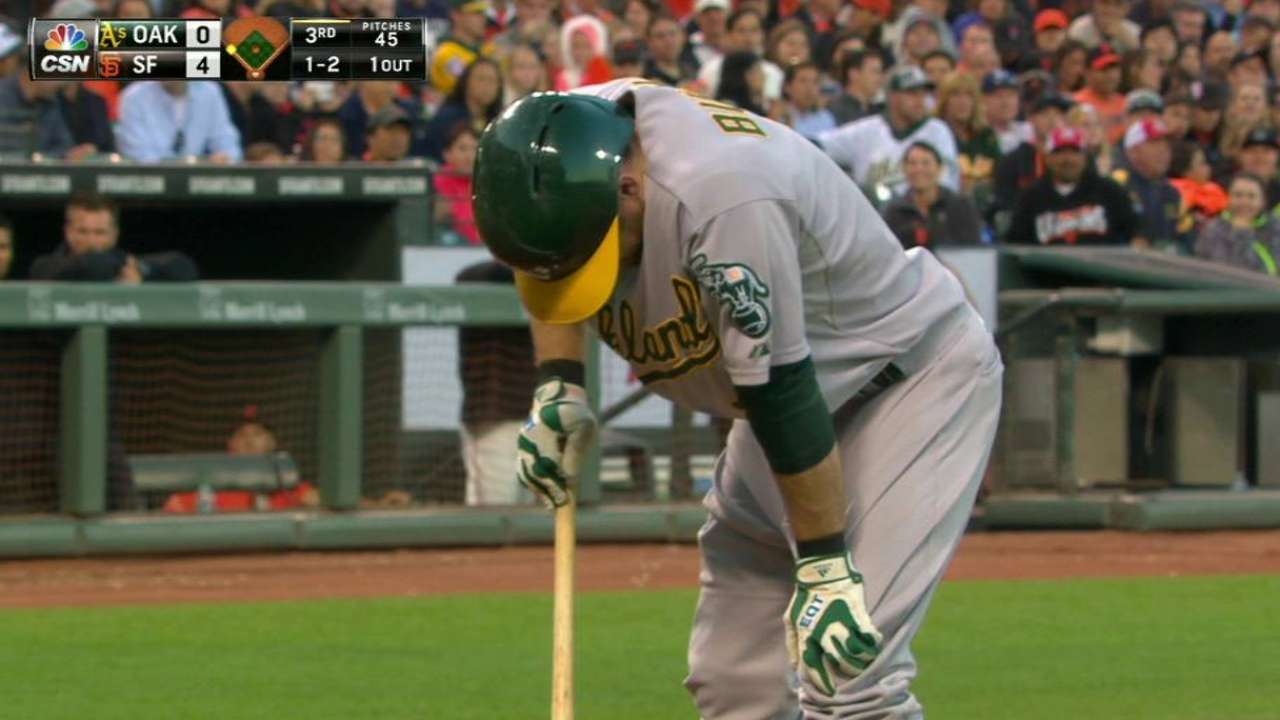 SAN FRANCISCO -- Billy Burns left Friday's 9-3 loss to the Giants in the fourth inning after he fouled a ball off the ground and it bounced up to hit him in the groin in the third inning.
"I've never been squared up like that," Burns said, "and that pain was pretty terrible."
Burns, who officially suffered a testicular contusion, said the left side of his stomach was still in pain Friday night.
The outfielder was feeling better on Saturday and lobbied to play but was held out of the lineup. He was available off the bench for A's manager Bob Melvin. Sam Fuld started in center field.
After the incident on Friday, Burns remained on the ground for a few minutes, then stood up and took some practice swings before returning to the at-bat. He grounded to first, which scored Fuld and put the A's on the scoreboard with a 4-1 deficit.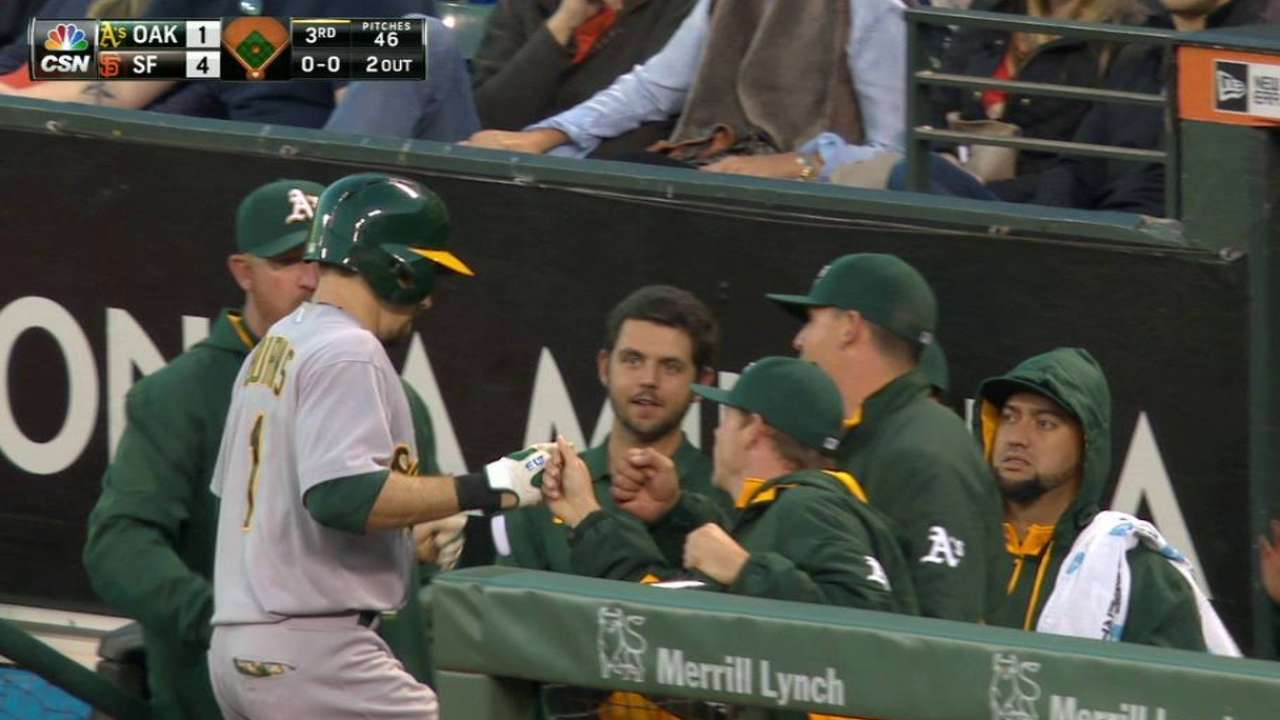 Then Burns left the game in the bottom of the fourth. Fuld moved from left to center and Mark Canha replaced Fuld in left.
Burns said he wanted to throw up on the field, but athletic trainer Nick Paparesta told him not to. He felt miserable while in the outfield and knew he had to come out of the game.
"They said it's swelling in the ureter tube that goes up to your bladder to your kidney," Burns said. "That was what was causing me the most pain. It wasn't the impact."
Athletic trainers looked at Burns multiple times since the injury and have told him he'll be OK. In the meantime, he said he's been icing the area constantly.
"It's a little painful still," Burns said. "It's gotten a lot better."
Trevor Hass is an associate reporter for MLB.com. This story was not subject to the approval of Major League Baseball or its clubs.