Pineda falters as Yanks eye trade market
Righty struggling since break, surrenders 5 runs in loss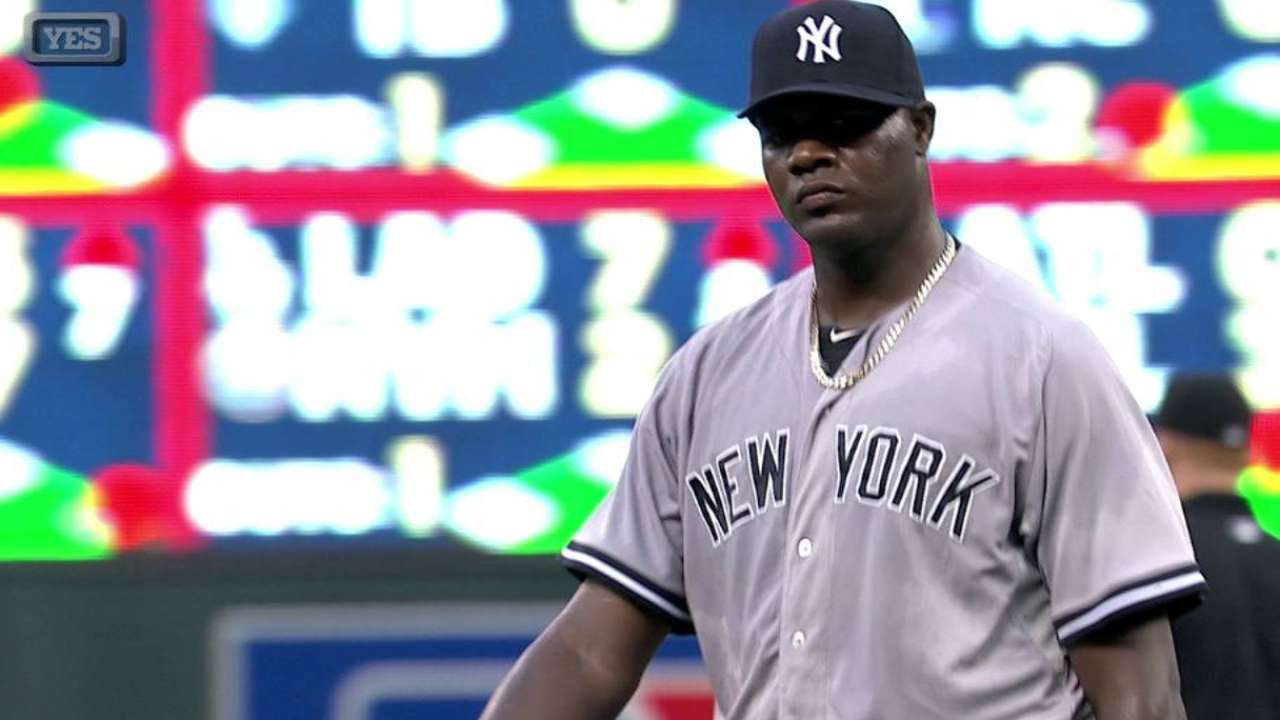 MINNEAPOLIS -- The Yankees will own first place in the American League East for a 22nd straight day when they return to Target Field on Saturday, and there are reasons to believe that they could ride the powerful right arms of Michael Pineda and Masahiro Tanaka in a short series.
Yet with the Trade Deadline just a week away and available pitching being actively shopped in the marketplace, Pineda offered the kind of outing that could provide general manager Brian Cashman with some food for thought, allowing five runs and eight hits in a 10-1 loss to the Twins at Target Field.
"It's a little frustrating for me, because I want to win the game," Pineda said. "I want to pitch good, I want to win the game. I don't have control for those situations. I'm keeping my head up, working hard to get back to pitching good and help my team."
Pineda allowed at least four runs for the second straight start and the seventh time this season, as he has stumbled coming back from the All-Star break. This was the first time in five starts that he was unable to complete the sixth inning, even with manager Joe Girardi offering him a longer leash to fire 92 pitches in 5 2/3 innings.
"You have to balance things," Girardi said. "It's not like he got one inning he couldn't get out of. They scored two in the first, one in the second. He didn't have a ton of pitches in one inning that you really worried about."
Miguel Sano hit a two-run homer off Pineda in the first inning, a ball that seemed to carry despite the slugger not getting all of it, as catcher Brian McCann noted. Kurt Suzuki tacked on a pair of run-scoring singles and Aaron Hicks lifted a sac fly off Pineda, who walked none and struck out four.
"In the first couple innings, I made a couple mistakes on my slider," Pineda said. "This is going to happen when you make mistakes."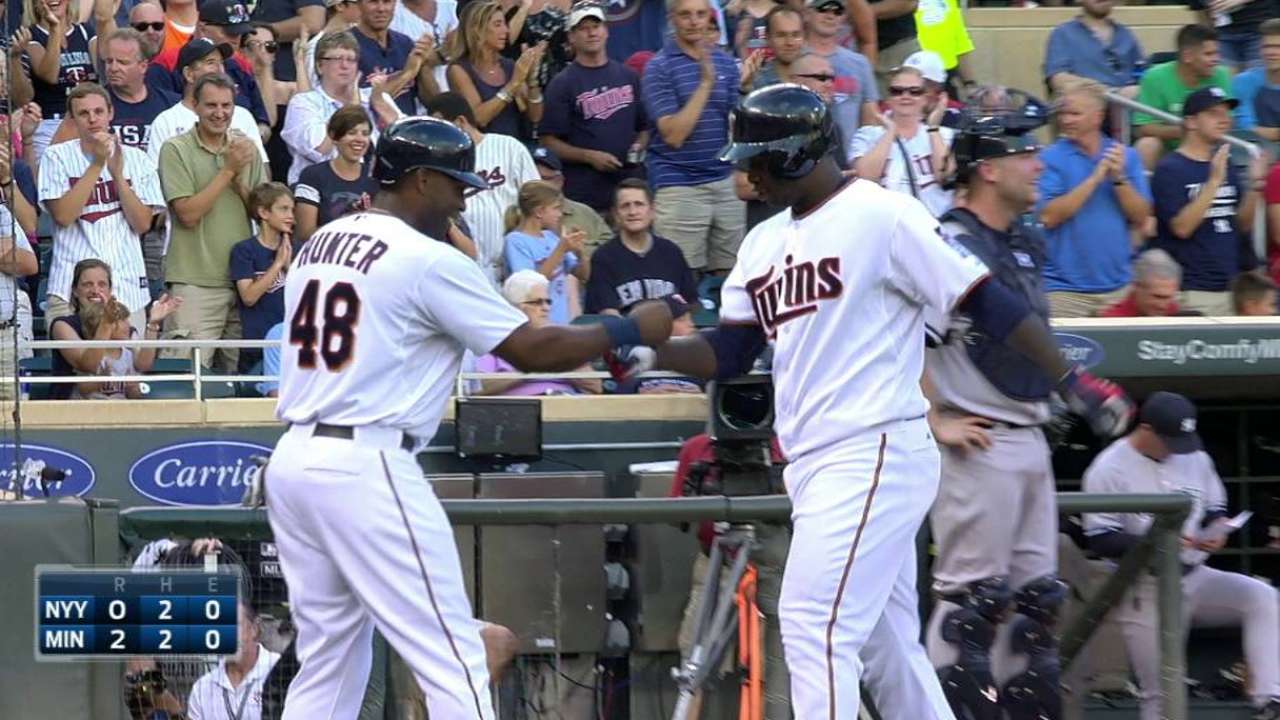 Back in New York, Cashman has been working the phones in hopes of upgrading his first-place club. Pineda and Tanaka are viewed as potential aces, and CC Sabathia is secure in his rotation slot. Nathan Eovaldi has pitched well on the whole, and Ivan Nova has shown glimpses of his old self post-Tommy John surgery.
As Cashman has said, there are pitching options available that could potentially improve the rotation, but the Yankees aren't sure if the acquisition cost would make sense.
The Yanks have prospects knocking on the door, including right-hander Luis Severino, who might be able to help in the big leagues this year. Infielder Chase Headley said that the state of the starting five, Friday's effort excepted, still offers plenty of reasons to be excited.
"I feel great about it," Headley said. "I think they've been throwing the ball great. We have a lot of confidence in those guys. You're going to have a game like this every now and then, but I'm comfortable where we are."
Bryan Hoch is a reporter for MLB.com. Follow him on Twitter @bryanhoch, on Facebook and read his MLBlog, Bombers Beat. This story was not subject to the approval of Major League Baseball or its clubs.