On hot streak, Desmond leaving slump behind
Nationals shortstop hits clutch tying homer one day after clubbing 100th career dinger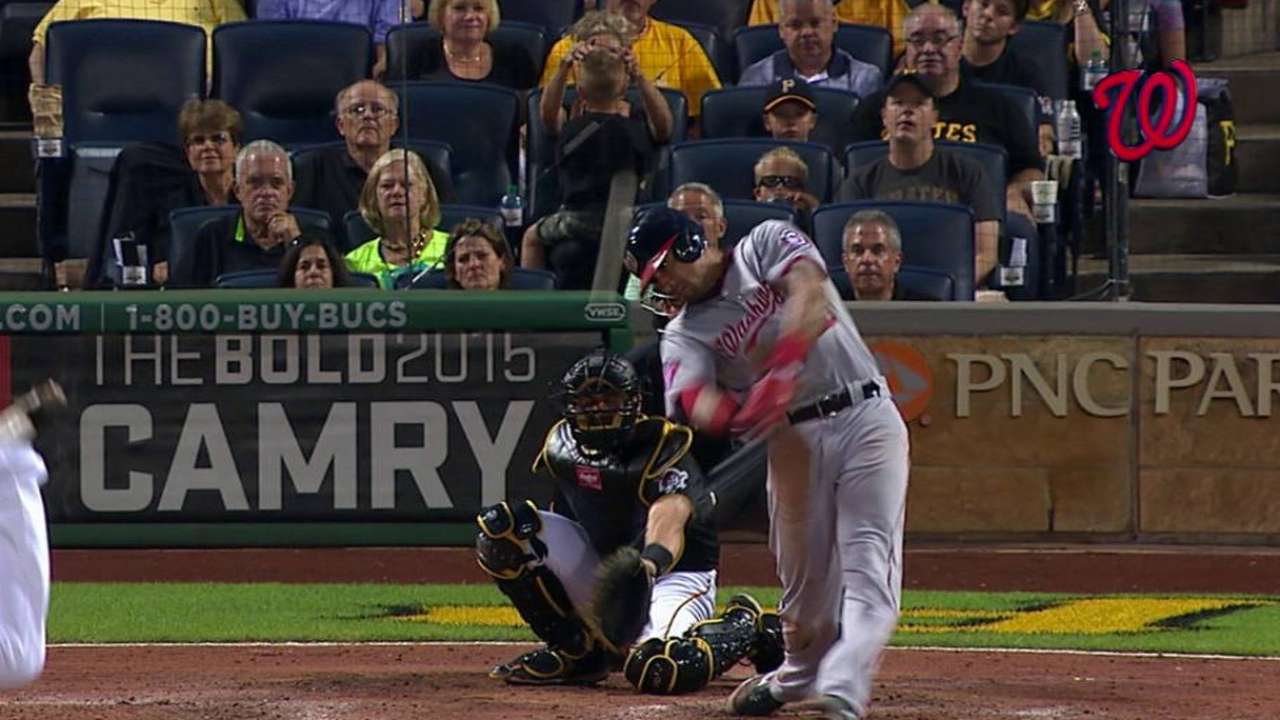 PITTSBURGH -- Ian Desmond did his best to switch momentum to the Nationals' side, and for a half-inning, he did.
It didn't last, however, as the Pirates came back to deal the Nats a 7-5 loss Friday night. But at the very least, Desmond's sixth-inning solo home run added more juice to the personal run he's been on.
The three-time Silver Slugger Award winner has fought off a spell of lifeless at-bats with a keen eye and serious pop.
"I know that he feels better at the plate," Nationals manager Matt Williams said. "He's seeing the ball better, hitting the ball to the middle of the diamond and the other way. When he's doing that, he's seeing it well."
Desmond's 10th homer of the season and earlier walk bolstered his recent form. In his last five games, the 29-year-old is 8-for-16 (.500) with three home runs and five RBIs, including his 100th career dinger Thursday. He has also reached base 11 times in his last 19 plate appearances.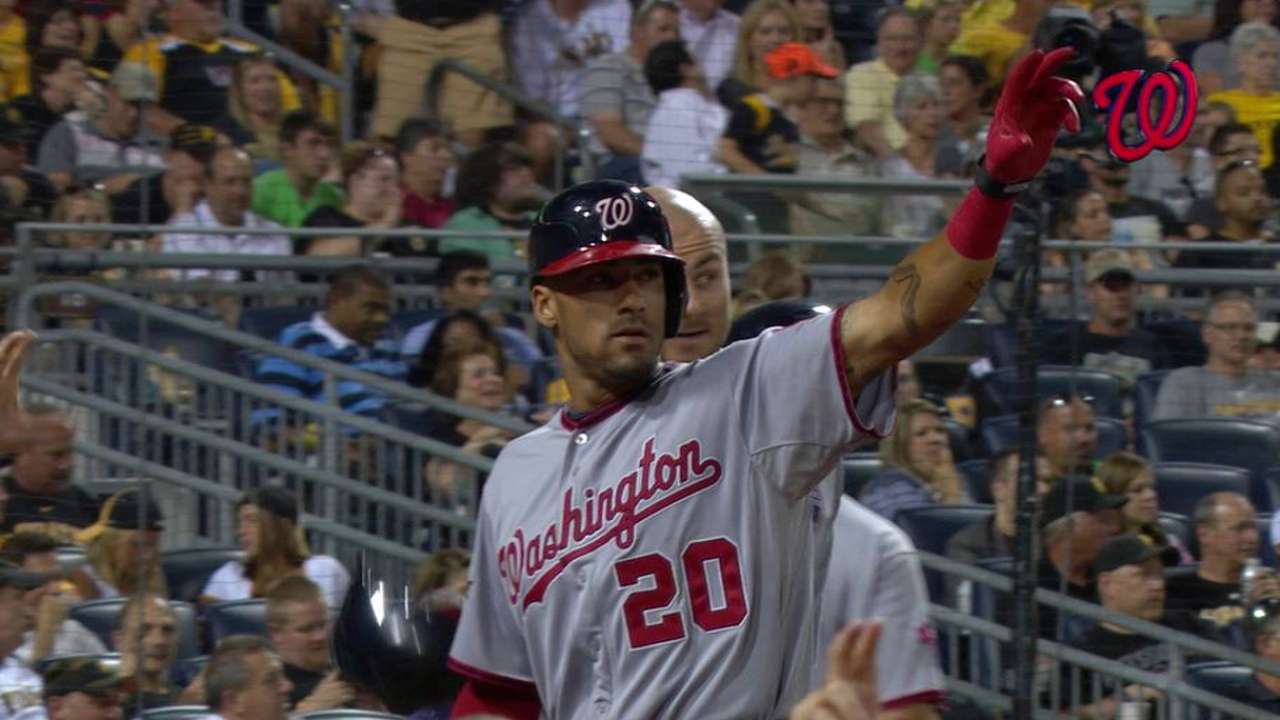 This stretch comes on the heels of a disastrous June and dicey early July. Desmond's .161 June batting average and early July struggles saw his season mark drop from .251 on June 2 to .204 on July 19.
• Scherzer can't fend off power-packed Pirates
Friday's blast came at an opportune time for the Nationals. Seeing starter Max Scherzer battle with Pirates outfielder Gregory Polanco for 12 pitches and yielding a home run before serving up a go-ahead homer to Neil Walker, Desmond was amped after countering with his blast.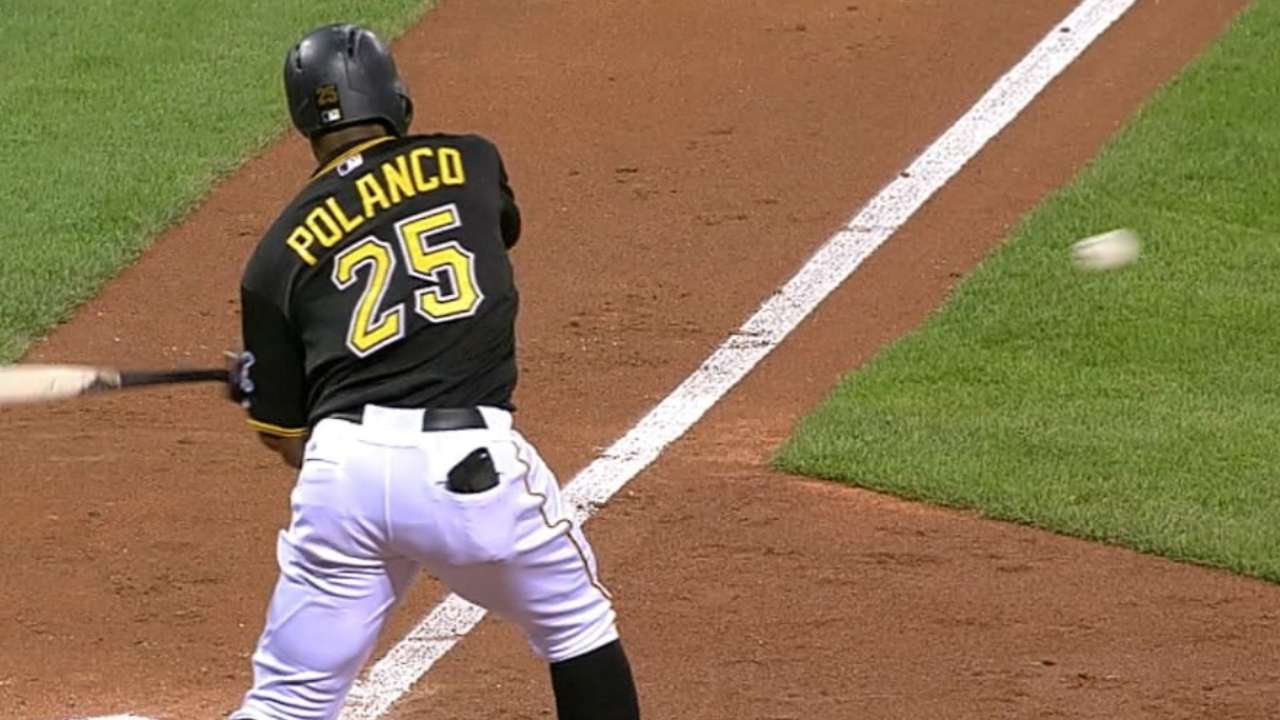 "They had a lot of momentum that half-inning," Desmond said. "That was kind of why I was fired up. Max battled, and battled, and battled. To come back and answer, that's what this game is all about."
Even though it wasn't enough on Friday, Desmond's personal rebound will certainly help in the long run.
John McGonigal is an associate reporter for MLB.com. This story was not subject to the approval of Major League Baseball or its clubs.