Guthrie finishes strong after early blip
Right-hander allows 10 hits over first 4 innings, recovers to go 7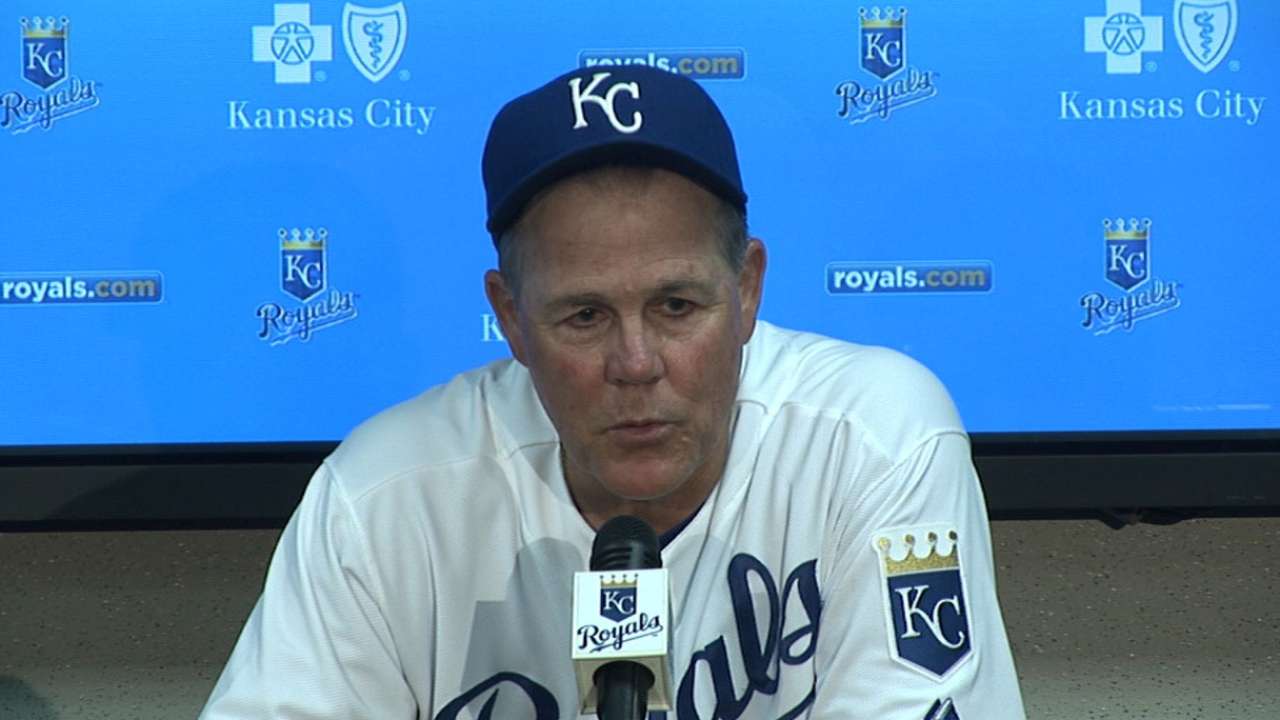 KANSAS CITY -- It was a strange night for Royals right-hander Jeremy Guthrie.
Guthrie felt like his stuff was fine and his command was fine. But the scoreboard told a different tale after four innings -- he had allowed four runs and 10 hits.
To his credit, Guthrie maneuvered his way through three more innings, all scoreless, and spared manager Ned Yost's bullpen. But Guthrie and the Royals also walked away with a 4-0 loss.
"I kind of felt like my stuff was the way it always is for the most part," Guthrie said. "I was able to cut it pretty good. I felt I stayed out of the middle of the plate better.
"But I've got to make better pitches overall with runners on base."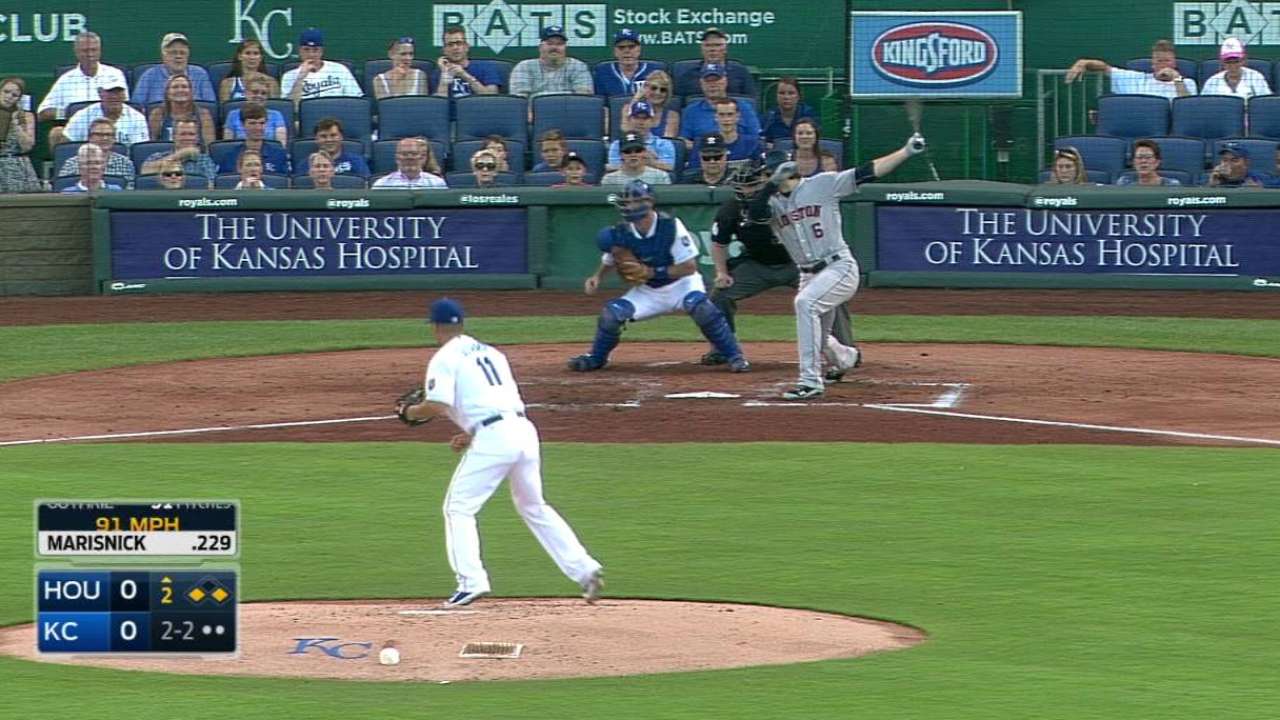 There were plenty of those baserunners early on, many on seeing-eye grounders and broken-bat bleeders, including one flare by Jose Altuve that resembled a Phil Mickelson flop shot -- with the infield in, the ball flared over shortstop Alcides Escobar's head but landed on the infield dirt, seemingly with backspin, for an RBI single.
"Most of the RBI hits were on pitches I executed -- not the home run, of course," Guthrie said. "But the ground balls and the balls that just reached the outfield were good pitches and they did a good job of getting the balls out there. Just some jam balls that fell in."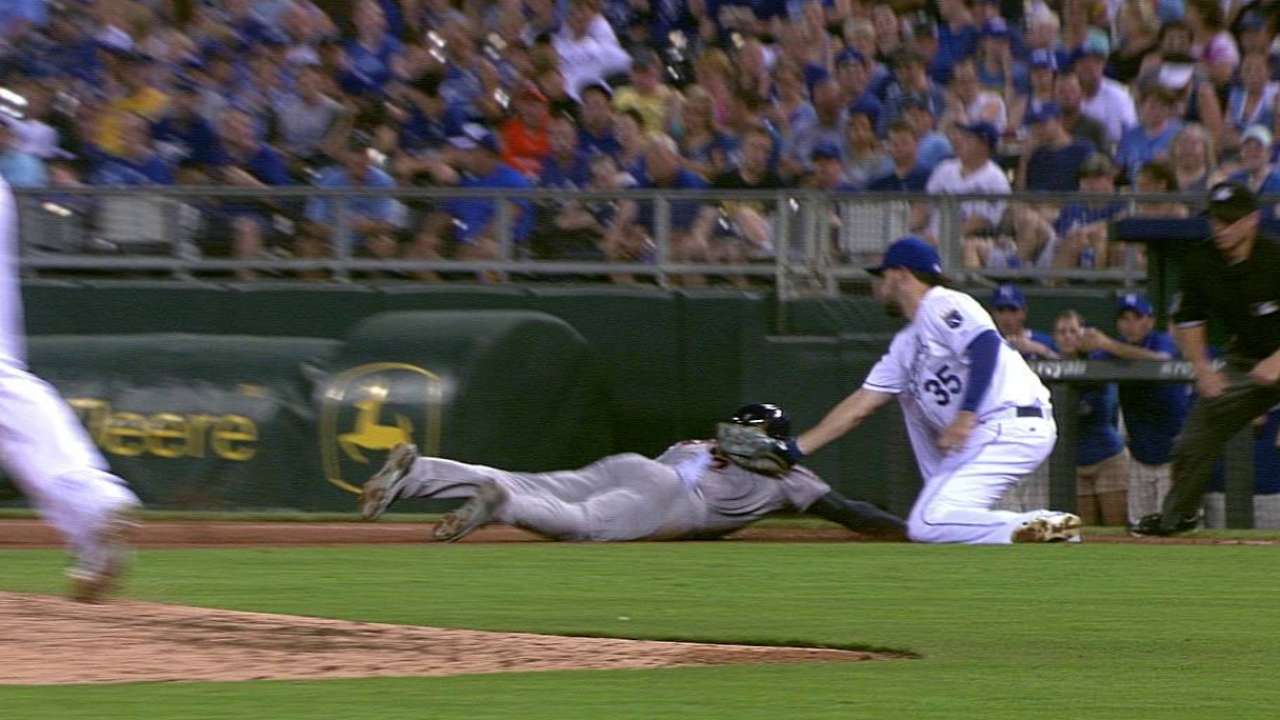 One ball that wasn't a jam shot was Preston Tucker's laser homer to right field in the third.
"We had thrown him a curveball before and he checked up," Guthrie said. "I tried to come back with a changeup down, and it stayed up."
Guthrie said there were no major adjustments he made for the final three scoreless innings.
"Just got better results," he said.
Jeffrey Flanagan is a reporter for MLB.com. Follow him on Twitter at @FlannyMLB. This story was not subject to the approval of Major League Baseball or its clubs.