Porcello takes step forward vs. former club
BOSTON -- When the Red Sox signed Rick Porcello to a four-year contract extension in early April, they probably expected him to pitch like he did against his former team on Friday.
Porcello's first season in Boston has been disappointing, to say the least. But the 26-year-old right-hander was rock solid in a 2-1, 11-inning win over the Tigers at Fenway Park, allowing one run and five hits with no walks and six strikeouts in seven innings.
While his previous two starts were also encouraging, Porcello made another leap on Friday. He lasted seven full innings for the first time since June 3, and held his opponent to one run or less for the first time since May 5.
"I thought tonight, from the fourth inning on, Rick's fastball was one of the best he's had on the entire year," manager John Farrell said. "He was really good with his extension."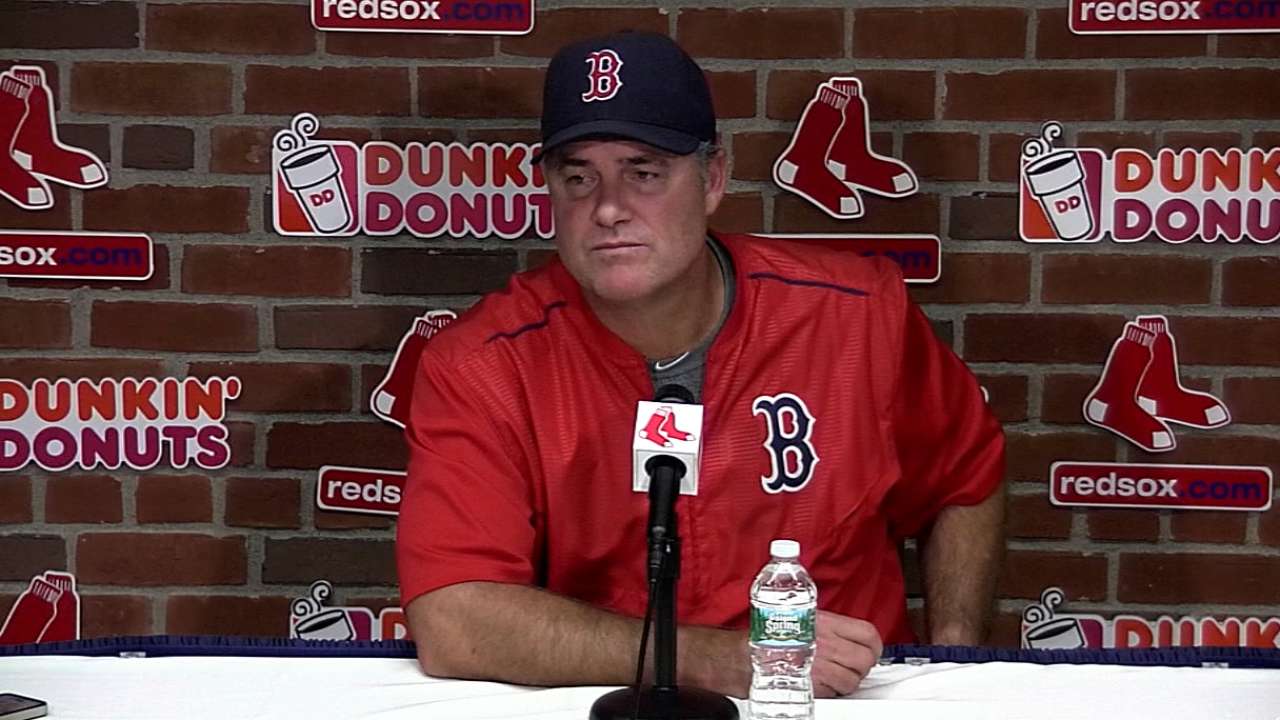 Porcello not only missed bats with his fastball, he also showed increased confidence in a changeup that has given him trouble this season.
"I think [his extension] showed up with some swing-and-miss [results on] his changeup," Farrell said. "He was down in the strike zone, got a key double play in the fourth inning. He was very good. Even the couple of opportunities where they had runners in scoring position he was able to get a key strikeout."
Porcello retired 11 of the final 12 batters he faced, surrendering just one extra-base hit all night. Asked if he felt added motivation facing his former teammates for the first time, the righty said his current team's struggles provided all the incentive he needed.
"A couple of the guys that I was facing I played with for a while, but really I think it was just about us coming off those seven losses on the road," Porcello said. "We needed that win bad."
Over his last three starts, Porcello has allowed five runs in 18 innings to lower his ERA from 6.08 to 5.51. That's still poor in comparison to his 3.43 ERA in 2014, but Porcello appears to be headed in the right direction.
"Just getting back to being myself, attacking guys with the fastball and executing pitches," he said. "That's the biggest thing."
Aaron Leibowitz is an associate reporter for MLB.com. This story was not subject to the approval of Major League Baseball or its clubs.