Kluber left with little to show for solid outing
Numbers not indicative of right-hander's season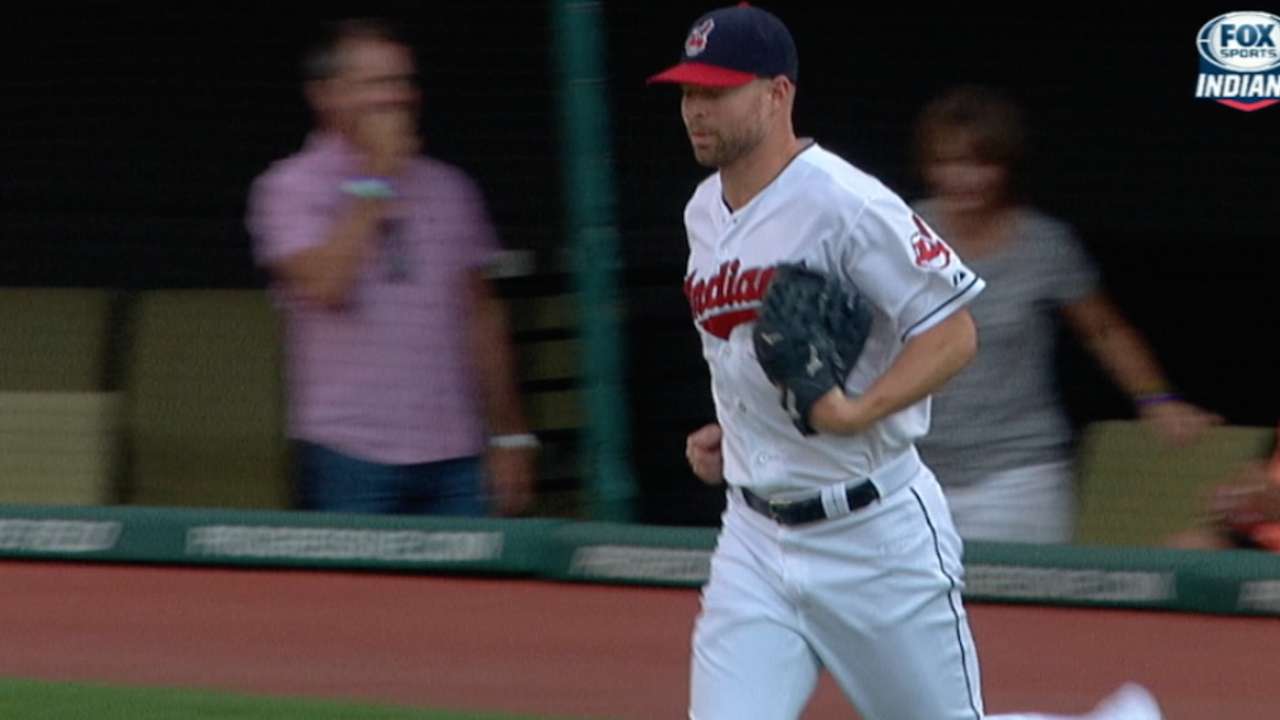 CLEVELAND -- As Corey Kluber walked off the field to end his outing Friday night, a crowd of 26,553 rose to its feet and cheered the reigning Cy Young Award winner.
It's not an uncommon sight in Cleveland. Kluber received a similar ovation when he struck out 18 against the Cardinals back in May. And when he blanked the Astros into the seventh inning earlier this month. This time, though, the circumstances were different. This time, the scoreboard read 4-0 in favor of Chicago.
Kluber certainly didn't have his best stuff in the Indians' 6-0 loss, but he pitched better than his stat line indicated. Kluber tied a season high by allowing six earned runs, striking out seven and walking two in seven-plus innings.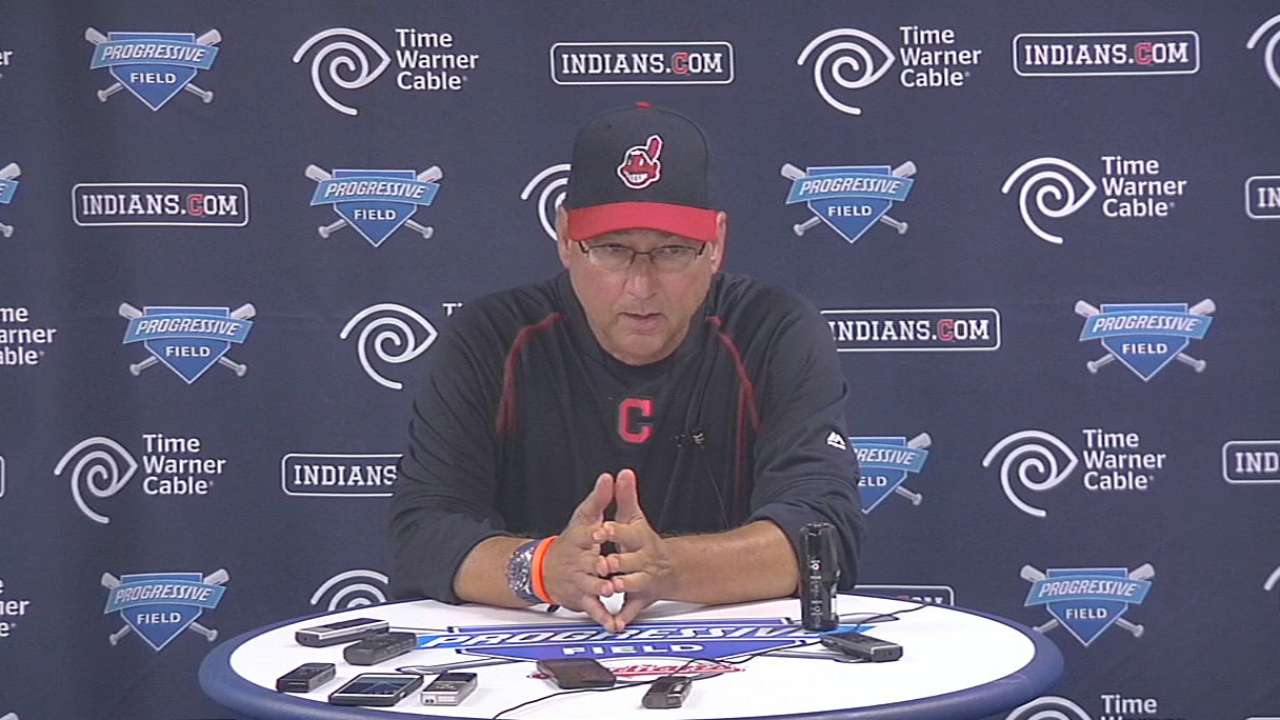 The numbers and the ovation don't necessarily add up, but that's because the ovation wasn't a reflection of Kluber's night. The ovation was in support of Kluber's entire season -- a way for fans to let their ace know they're aware the team's 6-15 record in his starts isn't an indication of his performance.
Kluber entered the game with the second-lowest run support of any American League starter at just 2.74 runs per game, and that's a number that dropped after the Indians were unable to score a run while Kluber was in the game for the sixth time this season.
Despite Kluber's dominant fielding independent pitching (FIP) numbers and his respectable 3.59 ERA, the righty owns a 5-11 record, and is tied for the Major League lead in losses.
After the game, Indians manager Terry Francona referred to Kluber's outing as a "shame," though it's term that fits nicely with the theme of Kluber's entire season, as he has repeatedly given his team chances to win, only to come away empty-handed.
"It's a shame," Francona said, "because he sure pitched a heck of a lot better than [what the numbers indicate]."
Kluber says he doesn't pay attention to the numbers.
"Honestly, I don't even know what my statistics are," Kluber said. "I, honestly, just try to go from start to start, whether it's a good or bad result, I just try to move on to the next one. Obviously, this one wasn't good, so I'll just try to get ready for the next one."
The Indians have been outscored, 14-1, in the first two games of a four-game set against the White Sox, and have fallen 6 1/2 games back of the second Wild Card in the American League.
"Nobody's been eliminated from anything yet," Kluber said. "We've still got as much to play for as we did at the beginning of the season."
August Fagerstrom is an associate reporter for MLB.com. This story was not subject to the approval of Major League Baseball or its clubs.