Renfroe continues to mash for Double-A San Antonio
Padres No. 1 prospect goes 3-for-5 and rips his 11th and 12th roundtrippers for Missions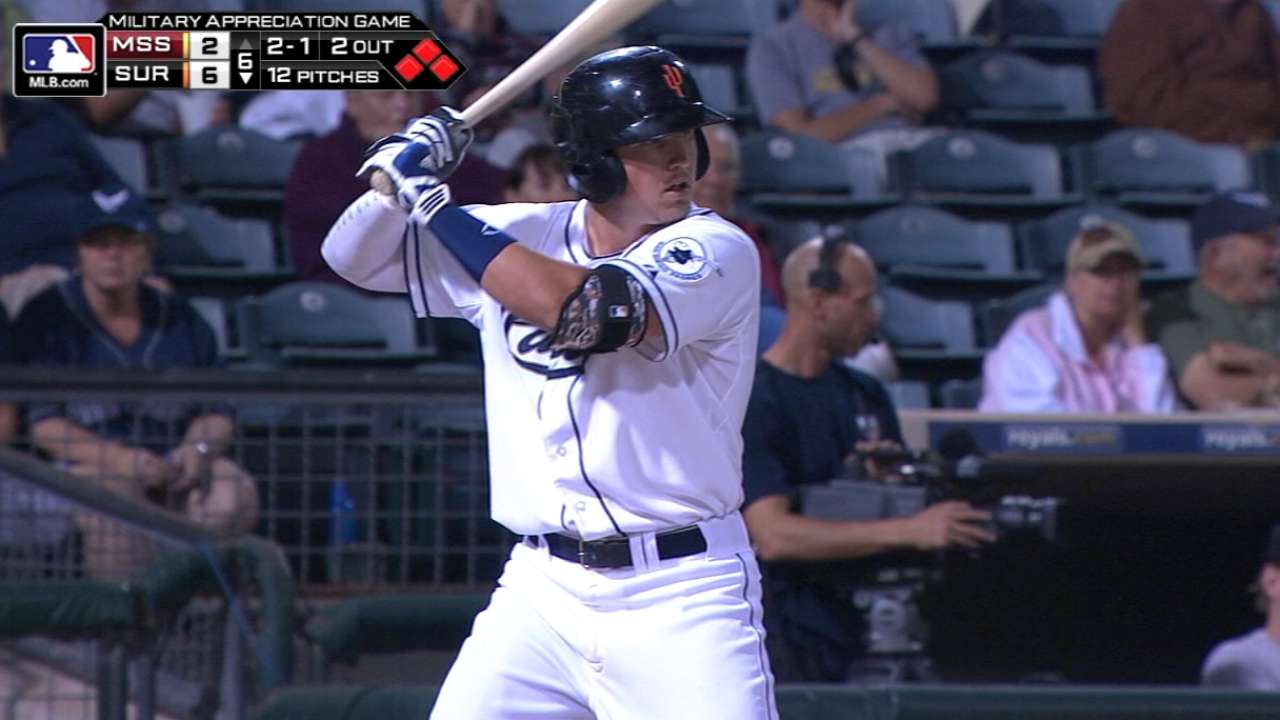 Hunter Renfroe is allergic to slumps.
Entering Friday, he had failed to hit in three of four games for the first time since late May. By the end of the night, he had two homers for Double-A San Antonio in a 7-1 win over Midland.
The Padres' No. 1 prospect (No. 37 overall) finished 3-for-5 with three RBIs and put his 1-for-15 run behind him. He's now hitting .267 with 12 homers and 44 RBIs on the season for the Missions.
A first-round pick in 2013, Renfroe made huge strides last season for Class A Lake Elsinore and San Antonio. He hit .267/.342/.470 with 21 jacks and 75 RBIs, numbers that he has a chance to catch if he keeps hitting well in Texas.
The outfielder has 39 career homers and 144 RBIs in 262 pro games.
Alex M. Smith This story was not subject to the approval of Major League Baseball or its clubs.