Scherzer can't fend off power-packed Pirates
Nationals ace lasts five innings, allows three homers for first time since 2011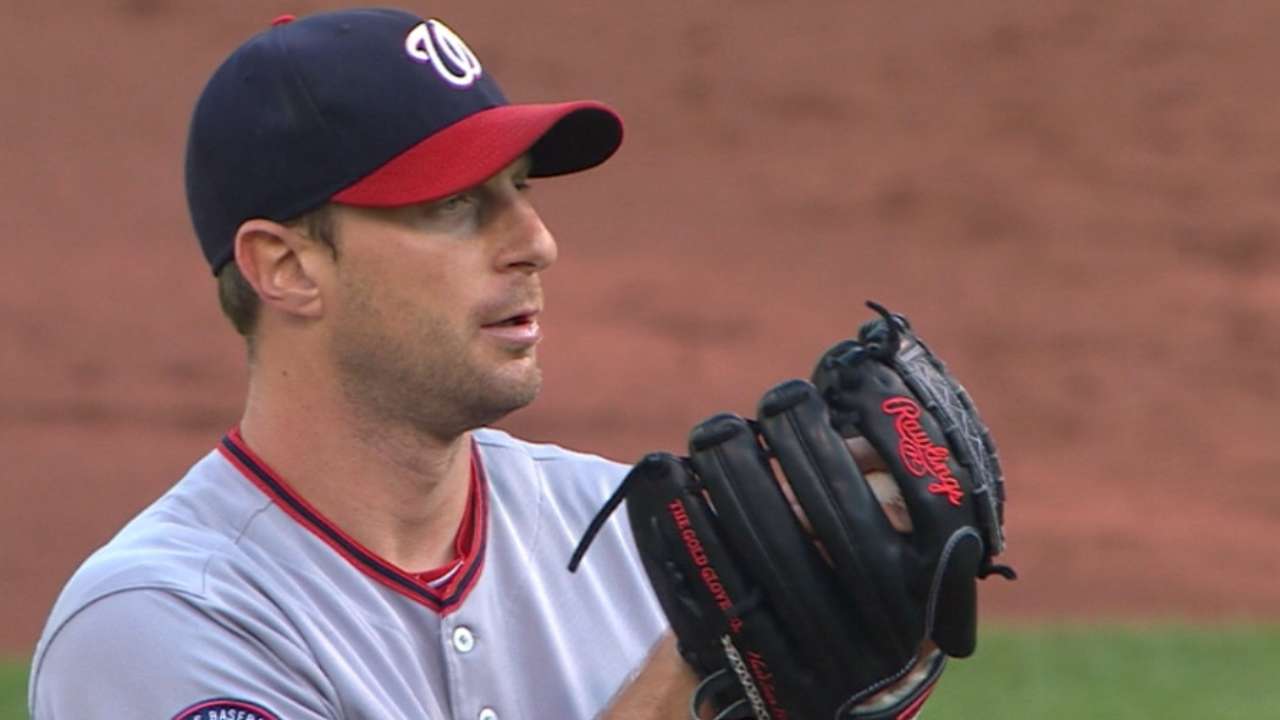 PITTSBURGH -- After seeing Max Scherzer carve Pittsburgh's lineup to shreds for a no-hitter just over a month ago, Nationals manager Matt Williams had a feeling how his ace's Friday night outing would go.
"Human nature tells us that if that happens to you, as an individual or a team, you're going to try to not let it happen again," Williams said before the game.
To the dismay of Scherzer and his club, the manager was right, as the Pirates executed to hand the Nats a 7-5 loss at PNC Park.
Pittsburgh's hitters attacked Scherzer early and ran his pitch count up late, ousting the 2013 American League Cy Young Award winner after he surrendered five runs and threw 98 pitches in five innings.
It was a far cry from the righty's performance on June 20, when he threw 106 pitches to keep the Pirates hitless while recording 10 strikeouts.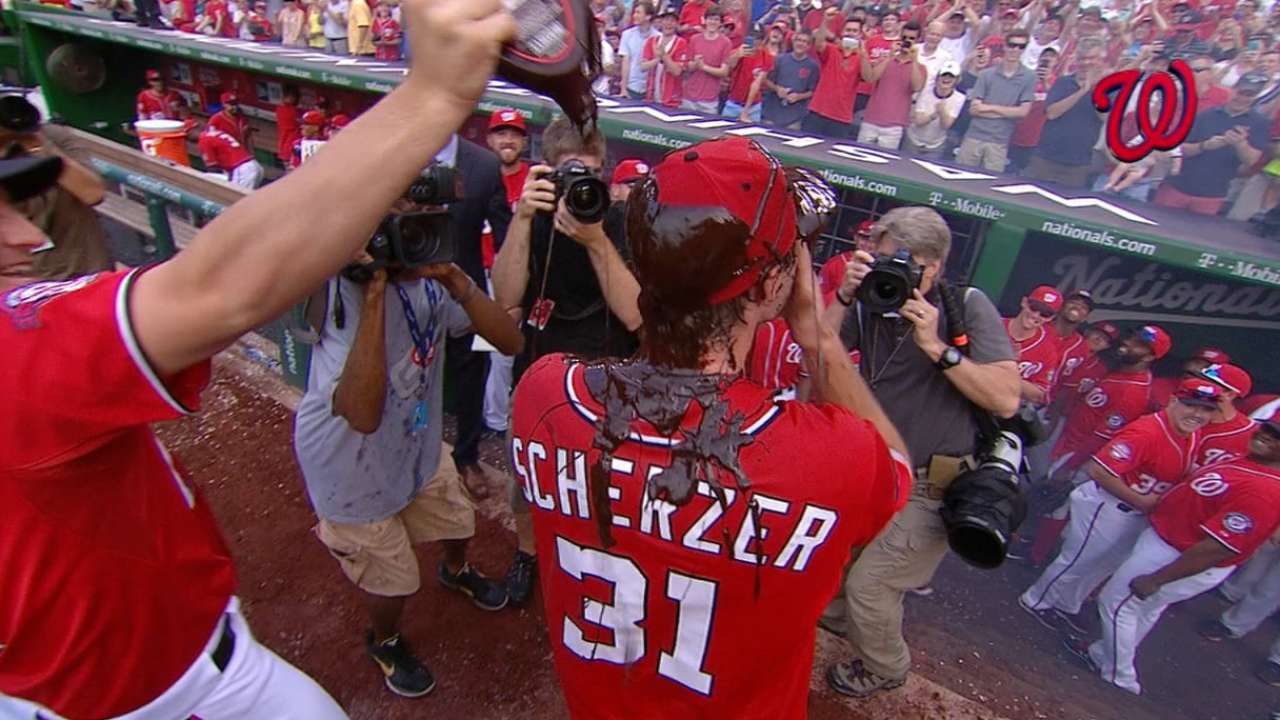 "It takes a little bit of luck to throw a no-hitter," Scherzer said. "They hit some balls hard last time. They just went at people."
A few this time went right at people, too. It's just that they were either in the outfield seats or a kayak on the Allegheny River.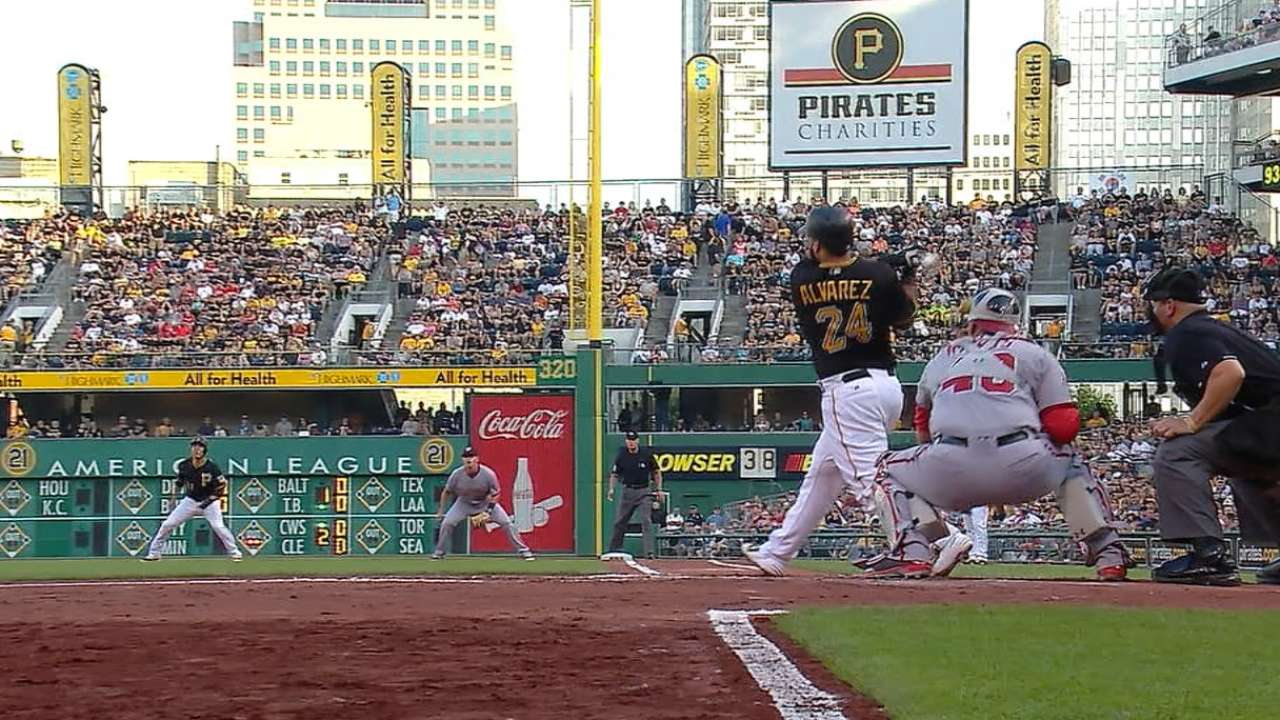 Scherzer let up seven hits, three of which were home runs. It marked the first time since Sept. 15, 2011, that the 30-year-old right-hander yielded a trio of dingers.
The first came in the second inning, when Pedro Alvarez launched a 93-mph fastball into the river for a two-run homer.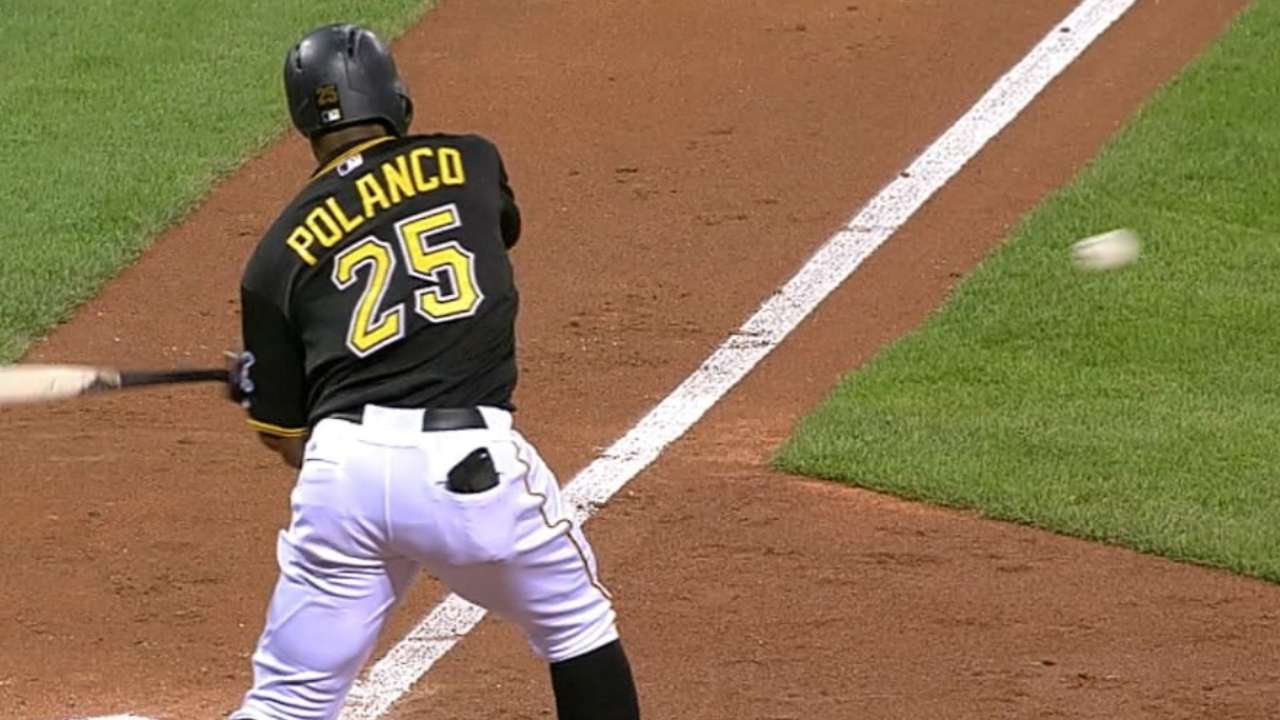 Later, in the fifth inning, Gregory Polanco worked a 12-pitch at-bat and capped it with a blast over the right-center-field wall. Neil Walker immediately followed with a homer of his own that cleared the stands in center.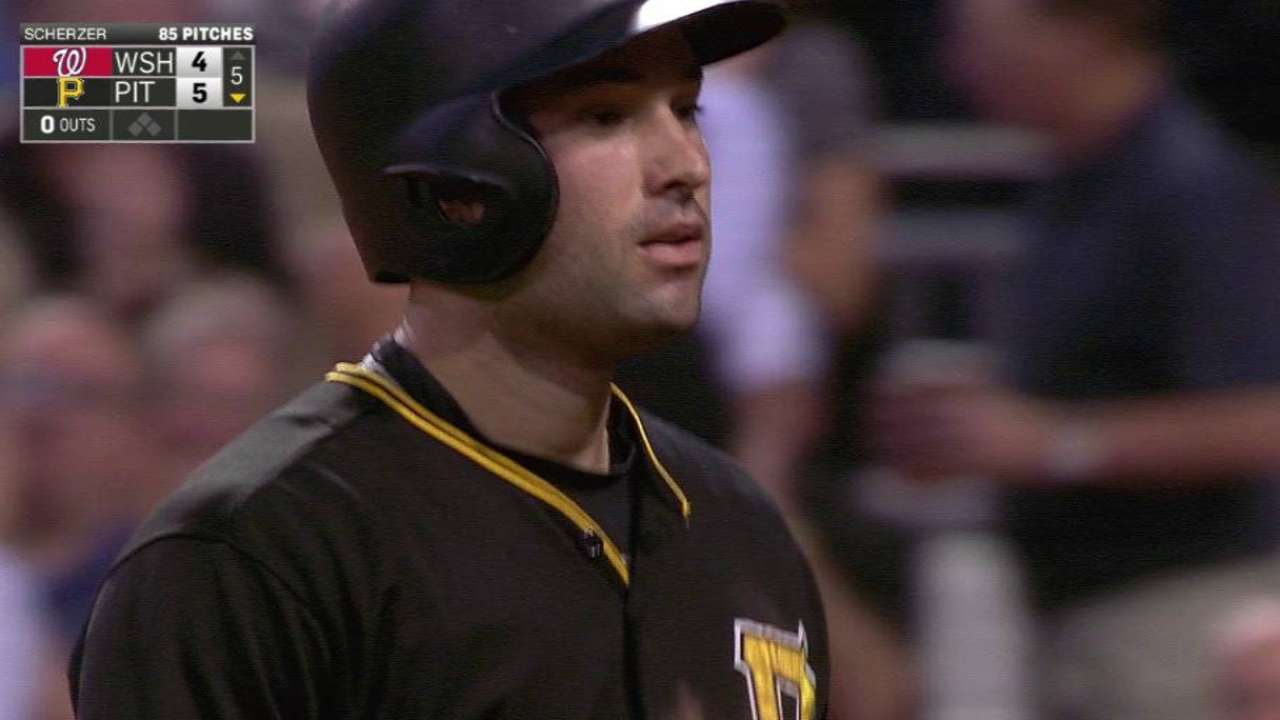 Scherzer, normally efficient, isn't prone to allowing the long ball. Before Friday night, the three-time All-Star gave up 10 home runs in 138 innings this season.
"We haven't seen that this year," Williams said. "That's going to happen."
Even to a pitcher as special as Scherzer.
John McGonigal is an associate reporter for MLB.com. This story was not subject to the approval of Major League Baseball or its clubs.