Bautista replies to ex-ESPN host's remarks
Blue Jays slugger doesn't accept apology for Cowherd's take on Dominican Republic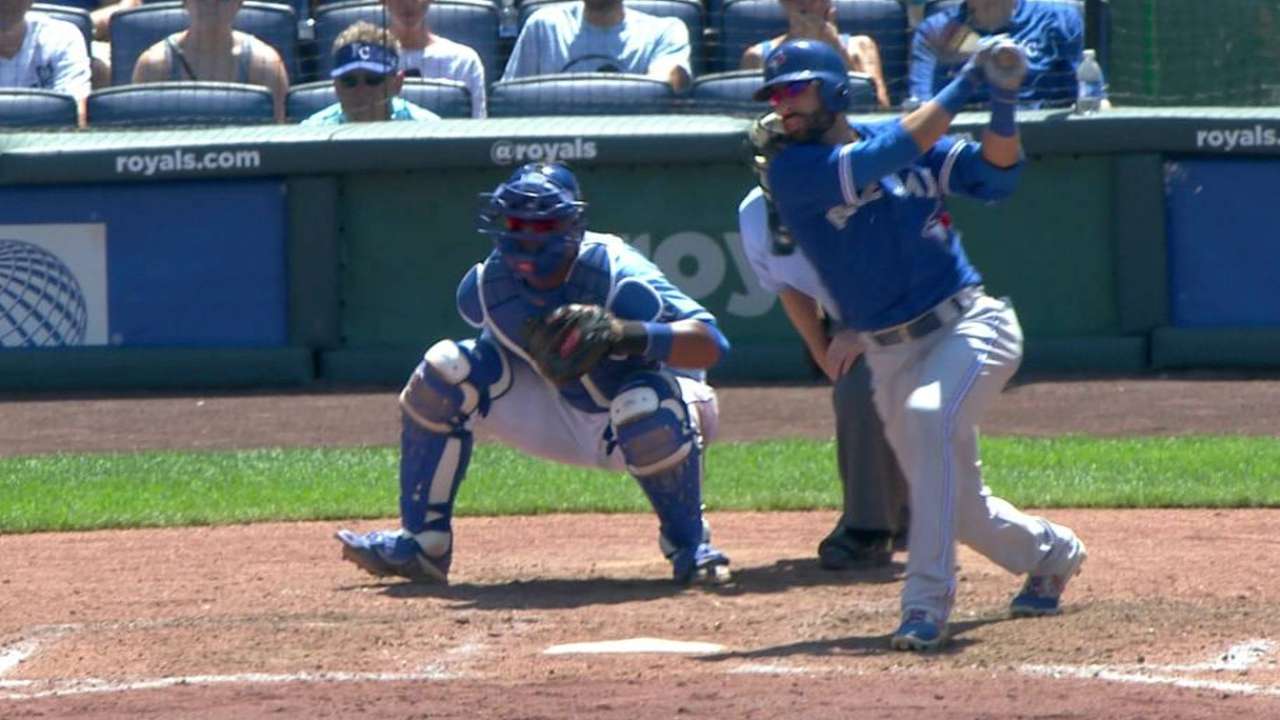 SEATTLE -- Blue Jays right fielder Jose Bautista used his platform as one of the biggest names in baseball to speak out against the controversial remarks made earlier this week by former ESPN radio host Colin Cowherd.
Cowherd made headlines Thursday when he suggested that baseball wasn't a complex sport and tried to back up his argument by saying a third of the sport was played by people from the Dominican Republic.
Bautista challenged Cowherd via Twitter to clarify his remarks and while an apology was eventually issued, the context of Cowherd's statements still did not sit well with Toronto's franchise. Bautista issued a statement on the issue Friday evening:
"In regards to Colin's comments, while I do appreciate his attempt to clarify his previous remarks, I do not believe it was an acceptable one. I also want to take this opportunity to share how I feel. Not only am I proud to be from the Dominican Republic, but it is an honor to be representing the DR in Major League Baseball.
"Unfortunately there are hardships that do exist for people of every background and in some circumstances, yes there are 'educational hurdles.' However there is a difference between that and ignorance or stupidity which I believe was implied.
"This is why we should be using our platforms in a positive way and one of the reasons why I started The Bautista Family Education Fund, which continues to help raise awareness and provide assistance for young athletes by providing access to higher education. It is important that these athletes succeed on and off the field. I also want to applaud the MLBPA and MLB's recent joint efforts to improve the access to education for ALL of our players.
"Thank you for the continued support from the MLB and now out of respect to our fans, back to baseball! "
Major League Baseball was quick to condemn the remarks with a statement released Friday morning:
"Major League Baseball condemns the remarks made by Colin Cowherd, which were inappropriate, offensive and completely inconsistent with the values of our game. Mr. Cowherd owes our players of Dominican origin, and Dominican people generally, an apology."
Major League Baseball Players Association executive director Tony Clark followed suit an hour later:
"As a veteran of fifteen MLB seasons, I can assure you that our sport is infinitely more complex than some in the media would have you believe. To suggest otherwise is ignorant, and to make an ignorant point by denigrating the intelligence of our Dominican members was not "clunky" -- it was offensive.
"These recent comments are particularly disappointing when viewed against the backdrop of the important work being done to celebrate and improve the cultural diversity of our game. Baseball's partners and stakeholders should help such efforts, not undermine them."
Gregor Chisholm is a reporter for MLB.com. Read his blog, North of the Border, follow him on Twitter @gregorMLB and Facebook, and listen to his podcast. This story was not subject to the approval of Major League Baseball or its clubs.