Back in St. Louis, Miller reflects on trade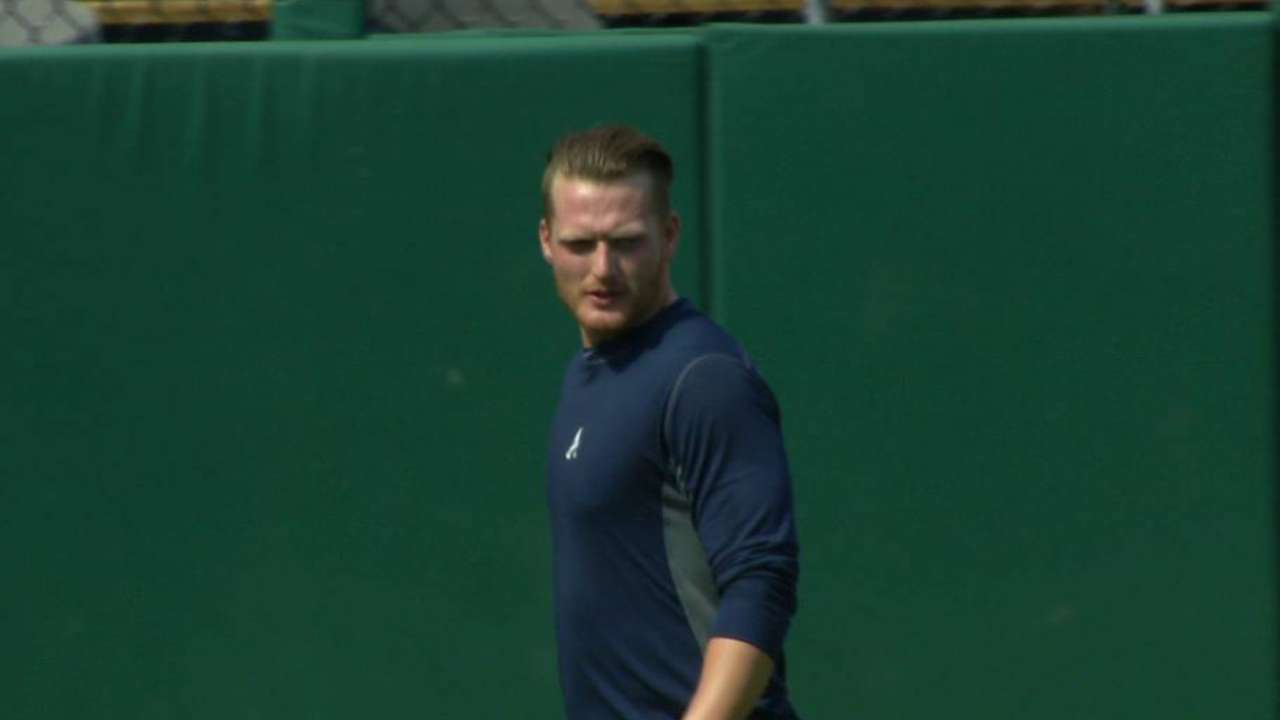 ST. LOUIS -- Shelby Miller and Michael Wacha were spending the offseason as neighbors in Houston, working out at the same facility and preparing for another season as examples of the success the Cardinals find in developing young pitchers into stalwarts.
Then, on Nov. 17, everything changed.
The Braves acquired the right-handed Miller from St. Louis in exchange for right fielder Jason Heyward and reliever Jordan Walden.
"It just kind of came as a shock," Wacha said. "Wasn't really expecting it, but he's made the most of every opportunity there and he's been pitching well and it's fun to see."
Miller, who will take the mound at Busch Stadium on Saturday night for the first time since the trade, is in the midst of his best season as a pro.
He said it's been an easy transition to playing for a new team and that he "wouldn't have it any other way," but he doesn't expect that to stop an extra bit of adrenaline from hitting him when he faces the club that chose him in the first round of the 2009 Draft.
"For sure. I think that's kind of hard not to have," Miller said. "I'm just excited to go back out there and pitch. Obviously, St. Louis has great fans. They've always been known for that, and I'm sure they're going to have some good crowds this weekend, and it will be fun to go out there and pitch on a Saturday night."
Miller boasts a 2.33 ERA through 19 starts, and he nearly threw a no-hitter on May 17. St. Louis manager Mike Matheny has followed Miller's year and hopes his success continues, though perhaps not in Saturday's game.
"He's just a guy we know who's a good person who put a lot into this organization and is now in a new spot and trying to make the most of it," Matheny said. "He's had a good season and we're happy for him."
Heyward's year has gone well, too, and though Walden has been sidelined with a shoulder injury for much of the year, the trade appears to have benefited both parties -- even though it did come as a surprise for Wacha and Miller, who admitted that it was "a little bit shocking" at first.
"I didn't know what to expect, but going over there [to Atlanta], it's been great," Miller said. "A lot of similarities [between the organizations], the same winning aspects. I think it was a great trade for both teams."
David Cobb is an associate reporter for MLB.com. This story was not subject to the approval of Major League Baseball or its clubs.