Aoki continuing Minor League rehab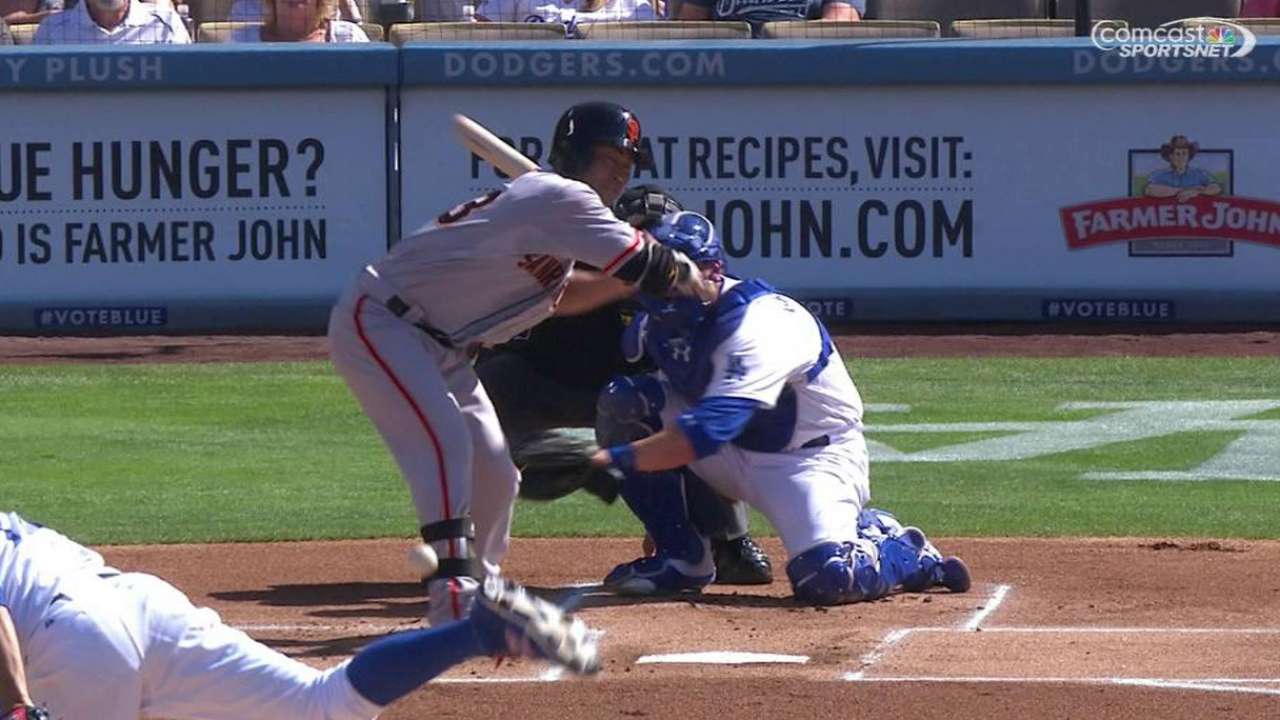 SAN FRANCISCO -- Giants outfielder Nori Aoki needs at least two more rehab games before returning to the lineup, manager Bruce Bochy said Friday.
"It could be two games, it could be more," Bochy said before Friday's series opener vs. Oakland at AT&T Park. "We'll see how tonight and tomorrow goes."
Aoki, who has been on the disabled list retroactive to June 21, is working his way back from a fractured right fibula. He has missed 25 games entering Friday, and the team is 13-12 in those contests.
The Giants' primary leadoff hitter has made two rehab starts with Triple-A Sacramento, going 1-for-6 while playing 12 innings on defense. Aoki traveled to Albuquerque with the River Cats and continued his assignment Friday.
Aoki hit .317 with two home runs and 19 RBIs in 67 games before the Giants placed him on the DL.
Bochy said he wants to make sure Aoki is back to full health before making a return, given the Giants' recent success and outfield depth.
"We're OK right now in the outfield, with [Gregor] Blanco and [Angel] Pagan healthy," Bochy said. "It just allows you to make sure your player's ready."
• Catcher Andrew Susac, who was placed on the disabled list July 19, is also making progress in rehabbing his sprained right thumb.
Susac is wearing a splint on his right hand and says he will keep it on until the swelling goes down. The 25-year-old is able to catch bullpen sessions, but has not resumed throwing or hitting.
"He seems to be doing well," Bochy said.
Bochy added he thinks Susac will be ready to return from the 15-day DL when eligible.
• Bochy said Friday he is happy with the 25 guys on his roster, but mentioned "if something makes sense -- makes us better -- something will get done" before the July 31 non-waiver Trade Deadline.
The manager said he doesn't see a need on offense for his ballclub, but did not rule out the possibility of San Francisco looking to acquire a pitcher by next Friday.
"If you look at our club, we're pretty established," Bochy said. "If you see something on the pitching side that will help you, you'll do it."
Oliver Macklin is an associate reporter for MLB.com. This story was not subject to the approval of Major League Baseball or its clubs.