Persistent knee pain lands Cuddyer on DL
Mets outfielder tried to play through injury but wasn't responding to treatment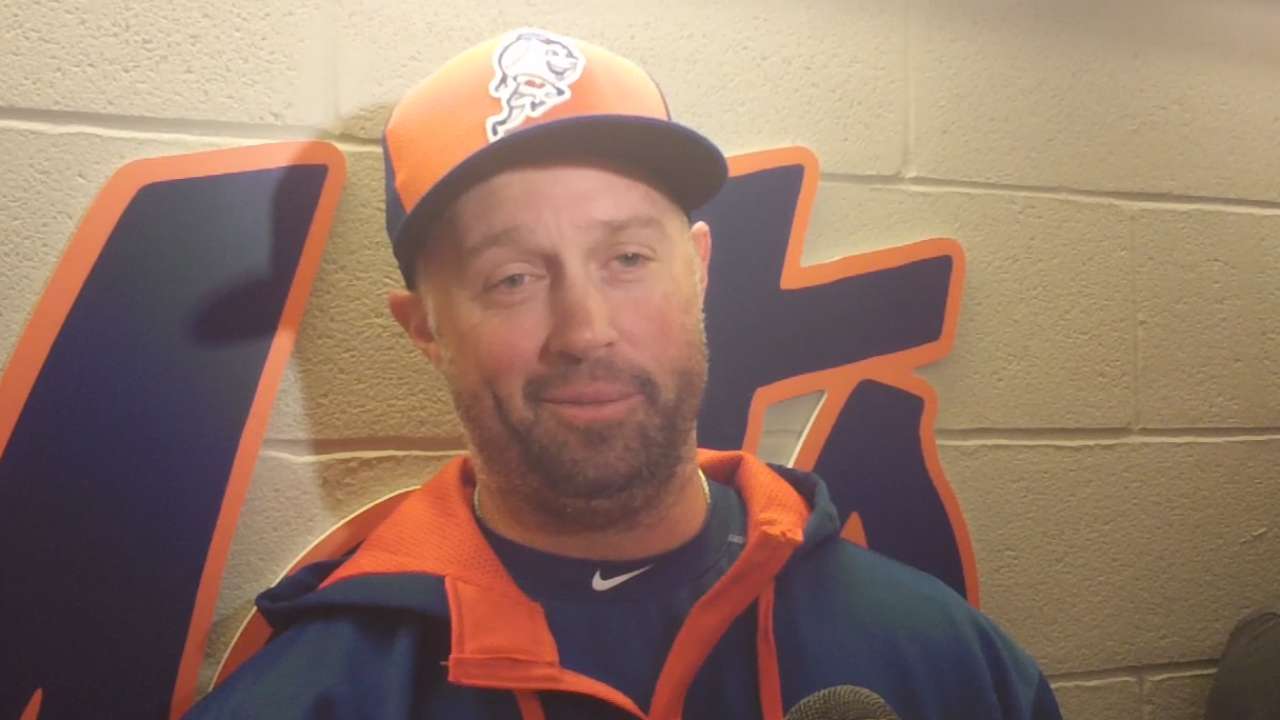 NEW YORK -- When Mets outfielder Michael Cuddyer stepped on the treadmill early Friday morning, a patient at Manhattan's Hospital for Special Surgery for the second time in two days, he felt a familiar jab of pain. Shortly after, the Mets officially placed him on the disabled list and called up prospect Michael Conforto, more than three weeks after Cuddyer initially injured his left knee on June 30.
Cuddyer, 36, has a bone bruise below his left knee that is causing painful and stubborn inflammation when the outfielder runs. It doesn't affect his swing and there are some days when the pain seems to have subsided, only to flare up again. The see-saw nature of his injury left Cuddyer in a sort of limbo for the better part of a month, and his team at a disadvantage. Cuddyer started just 6 of 18 games since the injury, yet remained active despite often being unable to even pinch-hit.
"Cuddyer was not responding to the medication or other treatment," said Mets general manager Sandy Alderson.
Alderson would not commit to a timetable for Cuddyer's return, mainly because of the unpredictability the injury has already exhibited.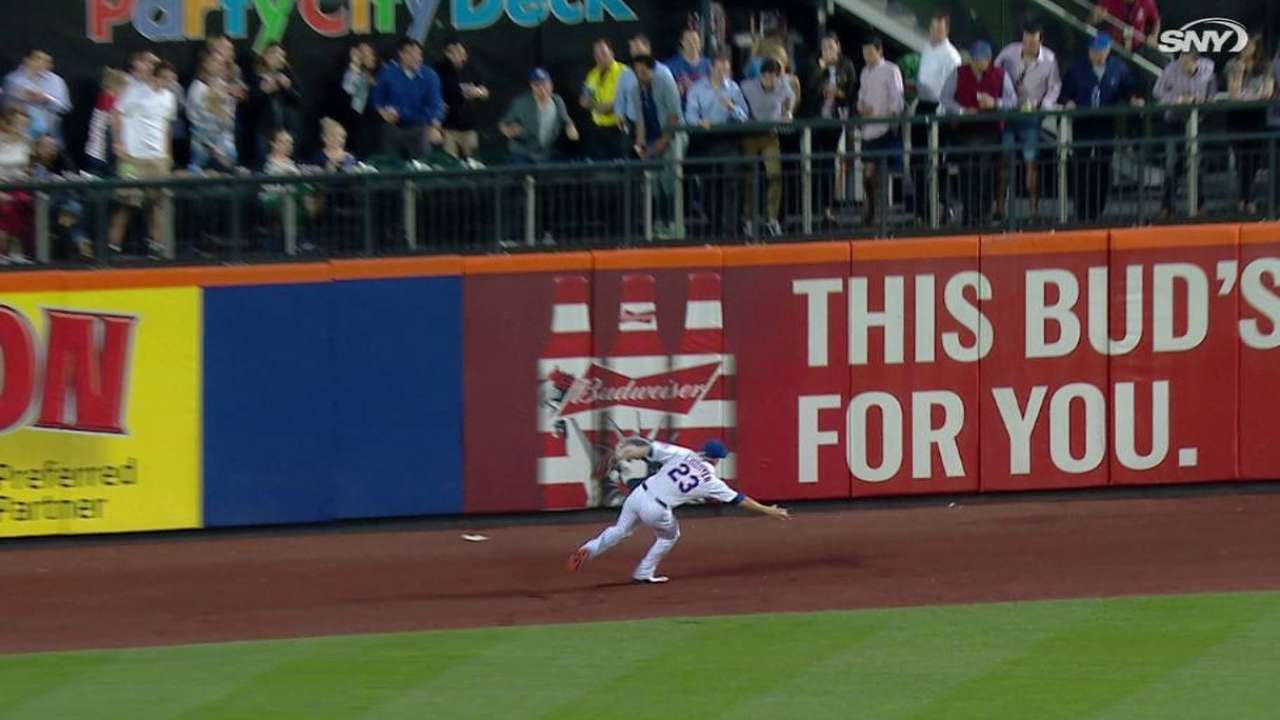 "I'm confident it will be closer to the 15 days than not, but we still don't know," Cuddyer said. "I'm still confident that it's still not season ending."
Signed to a two-year, $21 million contract in the offseason, Cuddyer brought with him a reputable bat along with an extensive injury history. A June slump (.211/.237/.311) bogged down an overall production line (.250, eight homers, 30 RBIs) that leaves something to be desired, particularly for a team struggling offensively. And this trip to the disabled list stands as Cuddyer's seventh in the past four seasons.
"We never allowed it to get better," Cuddyer said of his injury. "It never allowed the inflammation and swelling to get out. In the NL, you have to pinch-hit. You have to be available. You can't play with short benches. This was the right thing to do after we exhausted all the other options."
Placing Cuddyer on the DL allows Mets manager Terry Collins to play with a full bench for the first time since last month.
Joe Trezza is an associate reporter for MLB.com. This story was not subject to the approval of Major League Baseball or its clubs.