MLB.com Columnist
Tracy Ringolsby
Buyers, sellers can change from year to year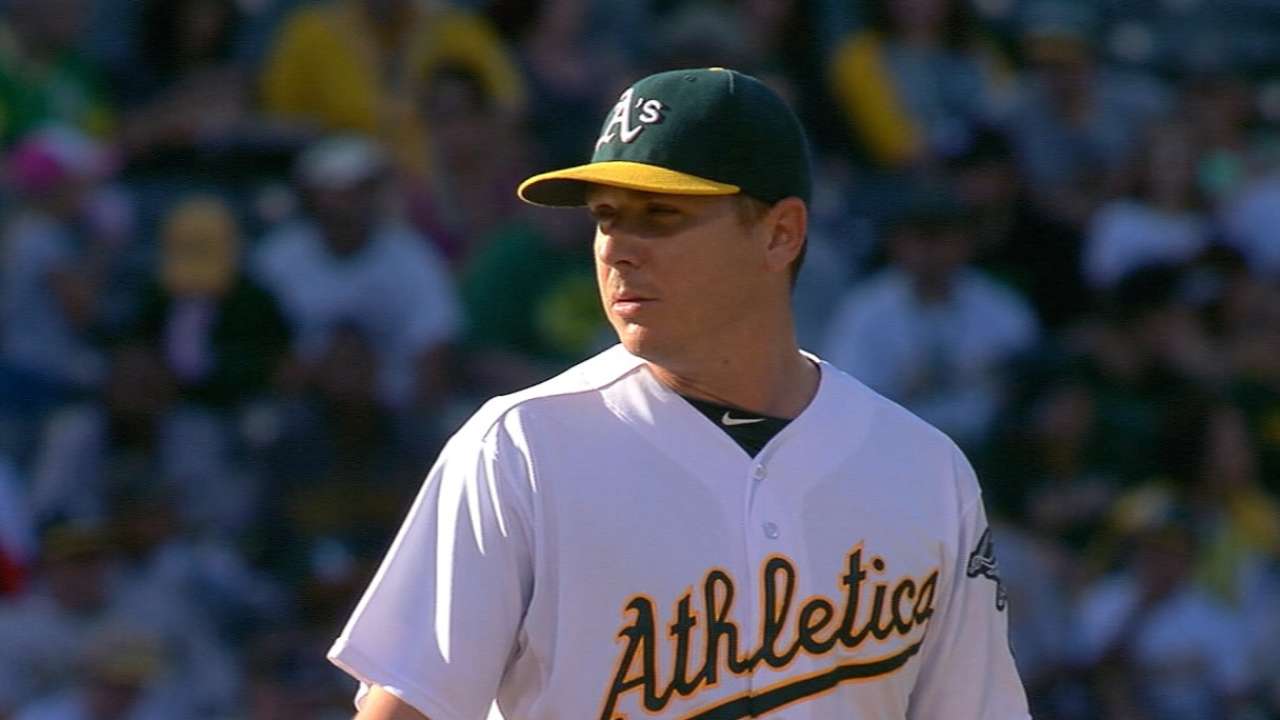 In the aftermath of Oakland acquiring lefty Jon Lester from the Boston Red Sox on July 31 last year, the Tigers, less than 20 minutes before the non-waiver Trade Deadline that afternoon, swung a three-team deal that brought lefty David Price to Motown.
It was a matter of seconds before the "you-have-mail signal" went off for Tigers general manager Dave Dombrowski.
"Topper!!:) No way, you are too good," messaged A's general manager Billy Beane.
"Thank you," replied Dombrowski. "Same to you."
What a difference a year makes.
A year ago, the A's and Tigers were the talk of baseball. Two teams were on impressive runs that had fans debating which one would be the eventual World Series champion in the aftermath of a busy July in which they looked to answer roster questions.
Neither team even advanced to the American League Championship Series last year, and this July, they are among teams considered sellers, not buyers, as the July 31 non-waiver Trade Deadline nears, while the Astros and Cubs just as quickly made the transition from sellers a year ago to buyers today.
Just how quickly the world of haves and have-nots can change in baseball was underscored when on Thursday, for the second year in a row, Beane was a part of the first exchange of big league players in July.
Unlike a year ago, however, when Beane dealt three prospects, including shortstop Addison Russell, to the Cubs on July 5 for right-handed starters Jason Hammel and Jeff Samardzija, who were immediately slotted into the A's stretch-run rotation, this year Beane acquired prospects from the postseason-hopeful Astros in exchange for left-handed starting pitcher Scott Kazmir.
The Astros, after having lost 416 games combined the last four full seasons, want to capitalize on a strong first half this year, and quickly inserted Kazmir into their rotation for a Friday start against the AL Central-leading Royals.
By making the move Thursday, the Astros will be able to call on Kazmir for two starts more than had they waited for the Deadline, and they are hopeful of being able to rebound from a 15-game stretch in which they went from a five-game lead in the AL West to a one-game deficit to the Angels going into Friday.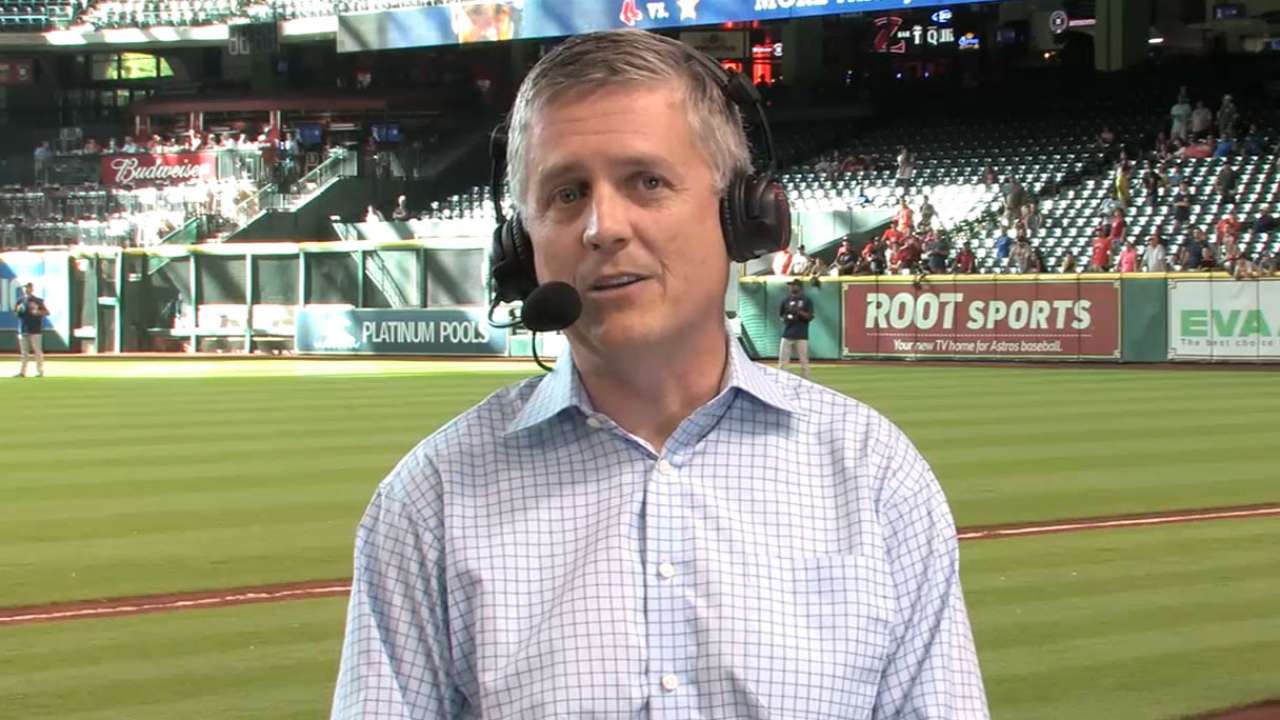 And the A's most likely aren't done. Switch-hitting Ben Zobrist's track record of playing every position except catcher and pitcher in his big league career makes him an attractive addition for a contender.
The Tigers, meanwhile, could well move Price this year in advance of him becoming a free agent after the season, and the Tigers also have pending free agents in right-handed starter Alfredo Simon, closer Joakim Soria, and outfielder Yoenis Cespedes.
And the Cubs, a team which last year dealt Hammel and Samardzija in July, are among the teams mentioned in connection with Price -- who pitched for Cubs manager Joe Maddon when both were with the Rays -- this time around.
The question is how willing the Tigers are to identify their situation, and if they make the commitment to be sellers, the need for Dombrowski to make the transition from a team that has won four consecutive division titles to one looking to fill holes in the future.
That's no problem for Beane.
He has been one of the game's most willing wheelers and dealers. Other general managers are willing to talk to Beane because "he is a decision maker,'' as one put it, meaning Beane doesn't hem-and-haw in trade talks. He knows what he wants and what he will give up.
The trade of Kazmir was his 16th July trade, involving 48 players, since 2007, with Beane not making a trade during that stretch in only one year, 2010.
They have been sellers. In 2007, they sent catcher Jason Kendall to the Cubs for two prospects, and a year later, sent right-handers Rich Harden and Chad Gaudin to the Cubs for four additional prospects, a group that included Josh Donaldson.
And there was the addition of three prospects from the Phillies for Joe Blanton in 2008, a prospect from St. Louis for Matt Holliday, among other deals, including Thursday's trade of Kazmir.
They have been buyers.
Underscored by last year, when in addition to the Hammel/Samardzija deal with the Cubs, and Lester addition from the Red Sox, Beane acquired outfielder Sam Fuld from the Twins for lefty Tommy Milone.
As Beane can attest, that is baseball. Just like a player, a general manager has to be willing to adjust.
Tracy Ringolsby is a columnist for MLB.com. This story was not subject to the approval of Major League Baseball or its clubs.