Anderson ready to return to hill for Dodgers
Left-hander likely will make next start on Tuesday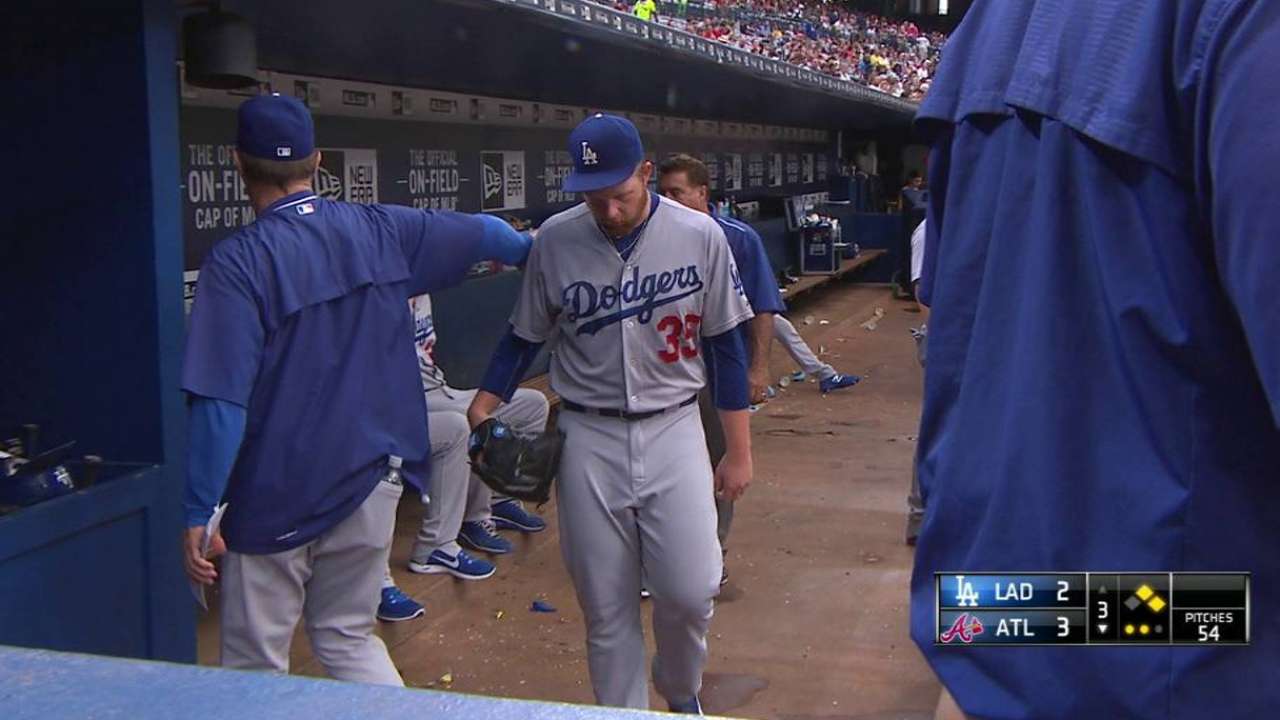 NEW YORK -- Dodgers left-hander Brett Anderson's Achilles tendon injury might not have been an Achilles tendon injury after all, but whatever it was, he said it's healed and he's ready to pitch again.
Anderson threw a bullpen session and passed some defensive drills on Friday, declaring himself ready to start whenever the Dodgers want him. Anderson left his Tuesday outing in the third inning and his regular turn would come Sunday, but manager Don Mattingly indicated he would probably hold back Anderson until Tuesday night, following Monday's off-day, "to be a little more sure."
Anderson said the injury that drove him from the game first cropped up in the first inning Tuesday on a chopper over his head.
Anderson felt it again when he chased a swinging bunt in the third inning and kicked it. At the time, he was concerned that the injury was serious.
"It kind of scared me. I'd never had it before," he said. "I didn't like the way it affected my body."
Anderson said it's since been determined that what he felt might have been a bone rubbing near the Achilles, but he didn't feel any discomfort Friday. He said he worked out with the ankle taped and wasn't sure if he would pitch that way.
"I got through it and it feels good," he said after his bullpen session. "My throws were crisper, stronger than the two-plus innings in Atlanta. I simulated coming off the mound for bunts, pushing off the mound, which is always a concern for me."
Anderson, despite a history of injuries, has emerged as the Dodgers' No. 3 starter behind Clayton Kershaw and Zack Greinke with season-ending injuries to Hyun-Jin Ryu and Brandon McCarthy.
Ken Gurnick is a reporter for MLB.com. This story was not subject to the approval of Major League Baseball or its clubs.