Hoes optioned to make room for Kazmir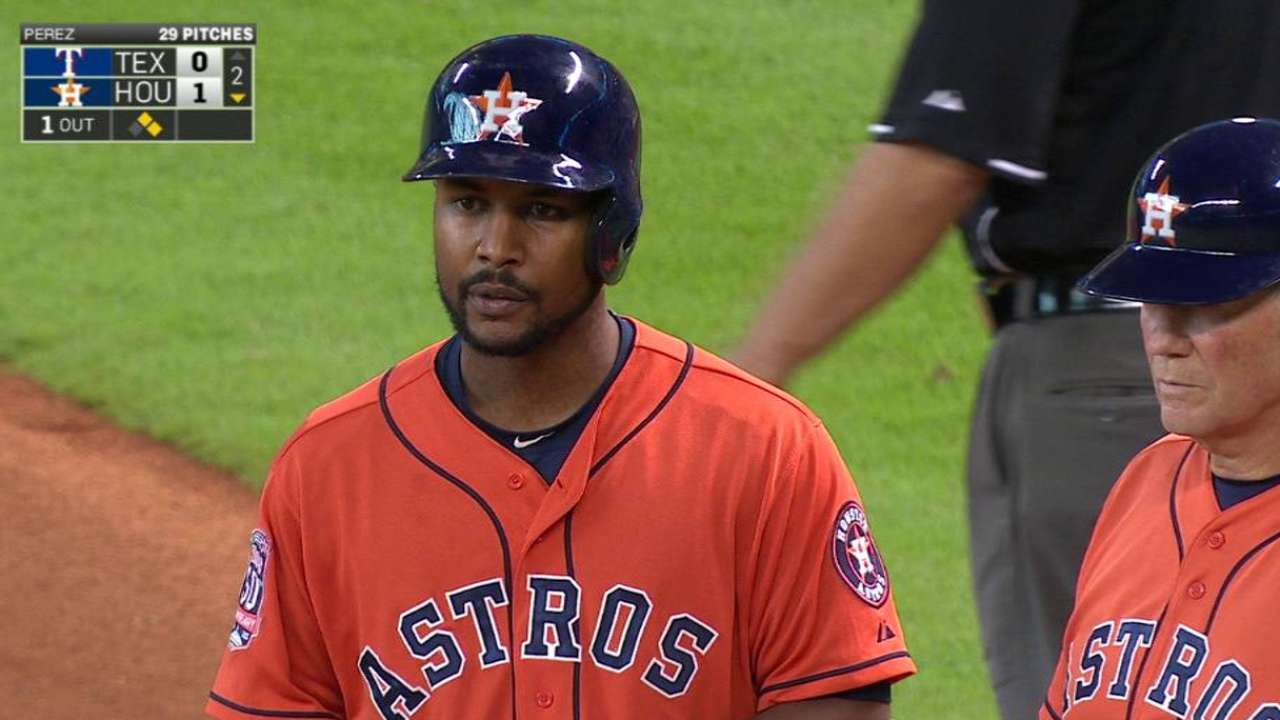 KANSAS CITY -- Outfielder L.J. Hoes was simply a victim of the numbers game Friday as the Astros optioned him to Triple-A Fresno in order to create a roster spot for newly acquired left-hander Scott Kazmir, who made his Houston debut with a start against the Royals.
Hoes hit .267 for Houston in eight games with four singles in 15 at-bats. The move enables manager A.J. Hinch to stay fully loaded with his bullpen.
"We decided to stick with 13 pitchers for now," Hinch said. "Hoes, unfortunately, is in a part of the roster that jockeys back and forth between Triple-A and the big leagues all the time. He did nothing wrong. He did a few things that contributed to a few wins over the last week. He is likely to be back, but we decided to keep the extra pitcher until [Vincent] Velasquez is up and running out of the bullpen. We'll play one position player short for now. "
In another roster development, the Astros announced that outfielder Alex Presley -- who was designated for assignment on July 18 -- has cleared waivers and been outrighted to Fresno. Presley has three days to accept the assignment or elect free agency.
"He'll take as much time as he needs," Hinch said. "I don't know what his options are or how he values the next 30 days of the Minor League season. We obviously want to keep him. When you make these transactions and have to take guys off the roster, they have decisions as well. We hope he wants to be an Astro. If he doesn't, then he has that right to leave and explore his other opportunities."
Robert Falkoff is a contributor to MLB.com. This story was not subject to the approval of Major League Baseball or its clubs.