Speculation rampant as Deadline approaches
Ventura, White Sox try to ignore rumors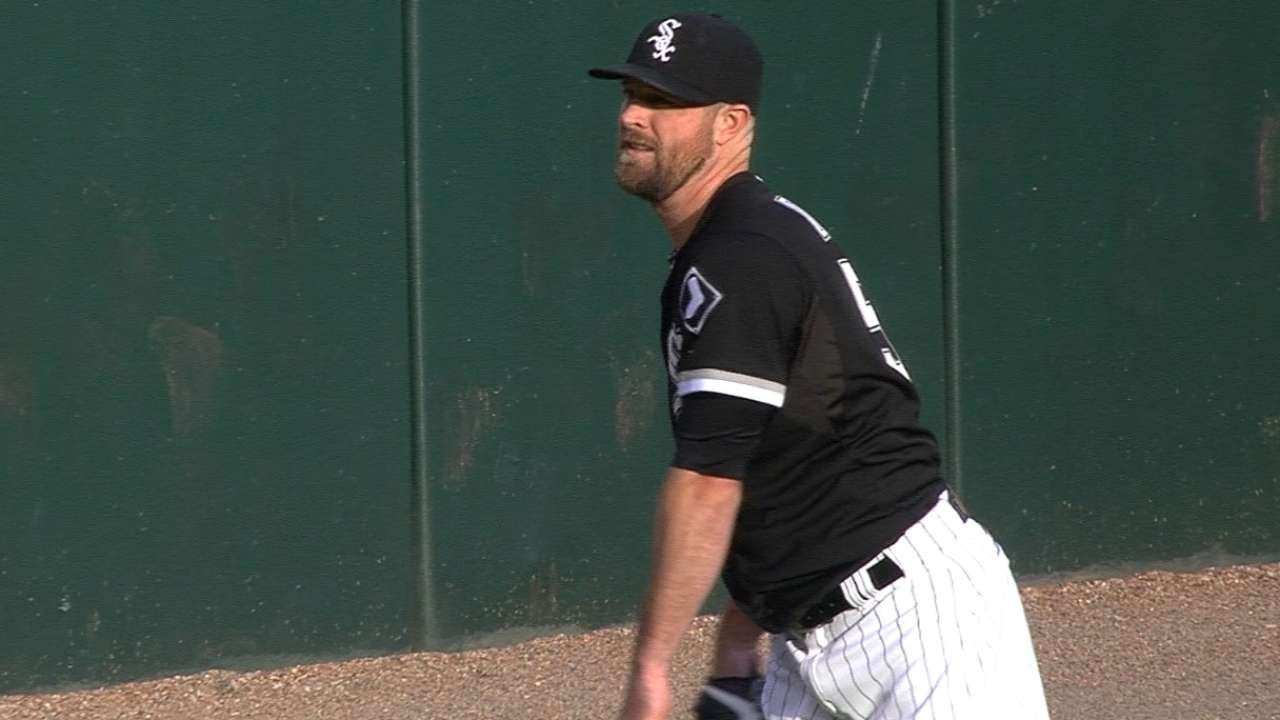 CLEVELAND -- There aren't many topics that would surprise Robin Ventura during his daily pregame session with the media.
Hearing about a tweet from talk show legend Larry King involving his team might have done just that for the White Sox manager prior to Friday's game.
"I missed that one," said a smiling Ventura. "I'll try to catch up with those."
• Sale wants to be South Side cornerstone
The tweet in question came earlier in the day, when King put forth the following:
"Don't be surprised if the @dodgers and @whitesox make a trade before the deadline, July 31st."
King is a long-time Dodgers fan and frequently can be found at the Camelback Ranch complex shared by the White Sox and Dodgers during Spring Training. But working through or around rumors, especially in the social media age, stands as a side effect for teams that could be active before the deadline such as the White Sox.
Don't be surprised if the @dodgers and @whitesox make a trade before the deadline, July 31st.

— Larry King (@kingsthings) July 24, 2015
"I don't have too much of a problem with [hearing rumors]. It is what it is," White Sox veteran starter John Danks said. "You hear things every year, it's inevitable. A lot of times, it's maybe someone trying to stir something up, and a lot of times, maybe there's a little bit of truth to it.
"Try to take it all with a grain of salt until something happens. But this is an exciting time for baseball fans in general. There's a lot of tension around it. Everybody likes a big move, especially if you're on a team that's on the receiving end of it. I don't worry about it too much, but I'd be lying if I said I never heard my name mentioned."
• As rumors swirl, Samardzija keeps focus
Ventura neither reads nor worries about trade rumors. He focuses on the game at hand, a game Friday that featured trade target Jeff Samardzija still in the White Sox dugout.
A need doesn't arise for Ventura to call general manager Rick Hahn and ask about some sort of trade possibility. Hahn keeps his manager in the loop.
"There's a lot of speculation. There's always going to be speculation," Ventura said. "That's with this time of the year, that's fun to talk about. People dream a lot of things up. Whether it has traction or not, we'll find out."
Scott Merkin is a reporter for MLB.com. Read his blog, Merk's Works, follow him on Twitter @scottmerkin and listen to his podcast. This story was not subject to the approval of Major League Baseball or its clubs.