Gordon's rehab progresses with throwing program
All-Star outfielder could begin hitting in 7-10 days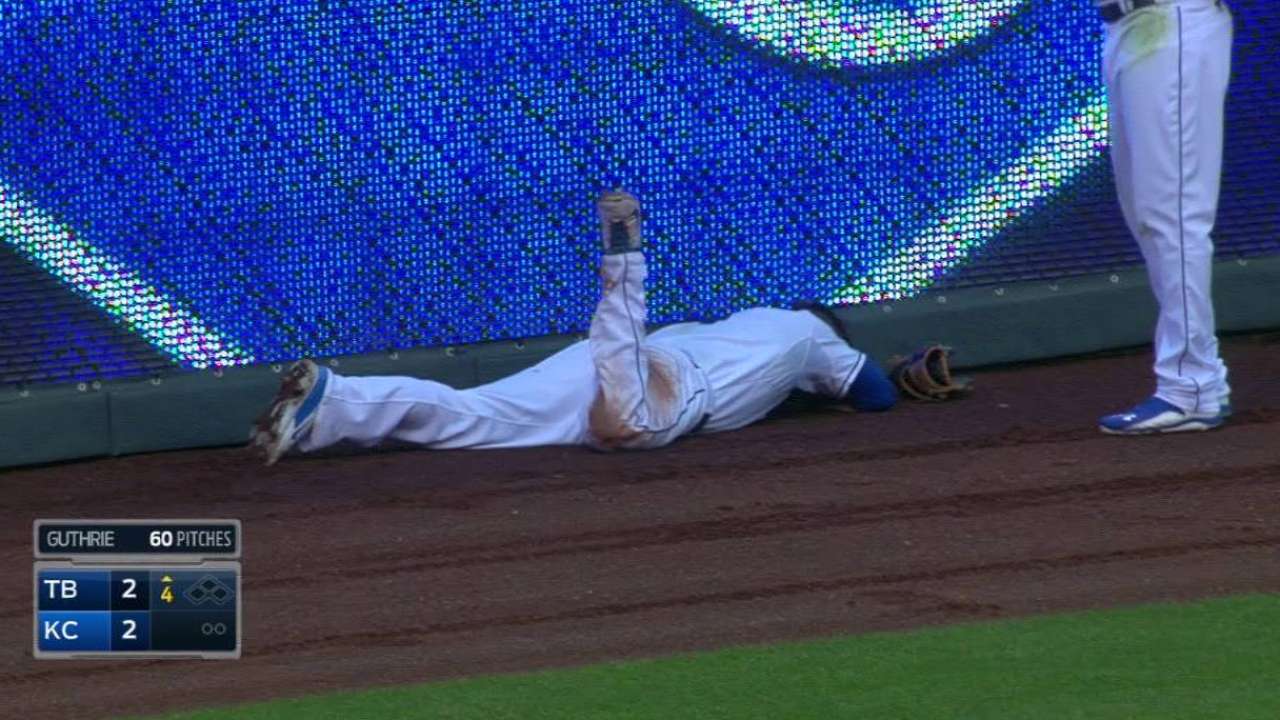 KANSAS CITY -- Royals outfielder Alex Gordon, on the disabled list because of a strained groin, already has resumed a throwing program and could start hitting within a week to 10 days.
"It's [the groin] feeling a lot better," Gordon told MLB.com. "I'm able to do some throwing now and what they've told me is that I could start hitting toward the end of the next road trip.
"Maybe the Toronto series or for sure Detroit. That would be about 3 1/2 weeks [from the time of the injury]."
With that information, a wide grin spread across Gordon's face.
"I can't wait," Gordon said.
Gordon suffered the injury while pursuing a fly ball on July 8 against Tampa Bay. At the time, Royals trainers suggested he would be out about eight weeks.
That still might be the case, but Gordon believes he is a fast healer.
"I'm able to do some weight lifting, which is good, in the upper body," he said. "And I can do some leg lifts just to keep the muscles active. Not heavy ones but enough to keep the muscles going.
"Plus I'm doing the treadmill and working in the pool. It's coming along."
Jeffrey Flanagan is a reporter for MLB.com. Follow him on Twitter at @FlannyMLB. This story was not subject to the approval of Major League Baseball or its clubs.