Greinke scheduled to start Sunday
Righty heading back from Los Angeles after birth of son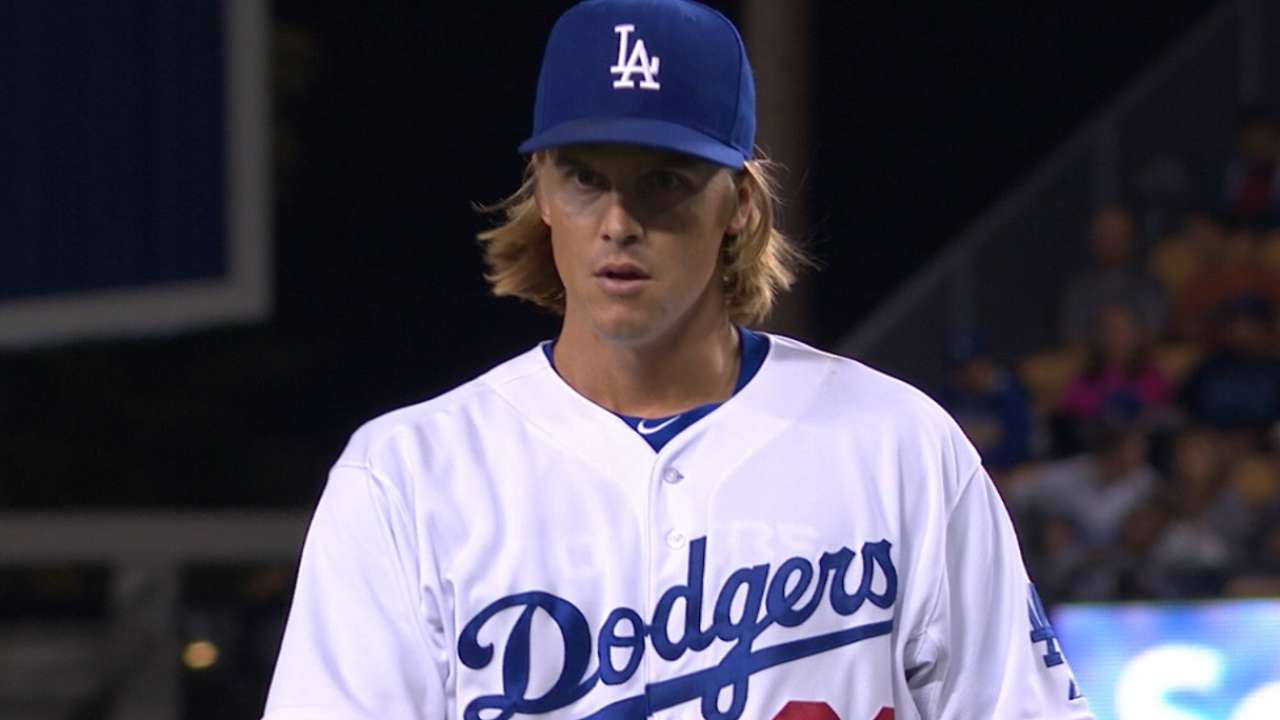 NEW YORK -- New father Zack Greinke is tentatively set to start Sunday for the Dodgers against the Mets, manager Don Mattingly indicated Friday night after Los Angeles' 7-2 win.
Mattingly ruled out a Greinke return in time to start Saturday night, but he would not announce a starter. The most likely candidate is Zach Lee, who would be recalled from Triple-A to make his Major League debut.
Greinke, the National League starter in the All-Star Game who has a scoreless-innings streak of 43 2/3 and a 1.30 ERA, was originally scheduled to start Friday night against the Mets, but instead flew home to Los Angeles to be with wife Emily for the birth of their first child -- a son, Bode Nicholas Greinke.
Waiting until Sunday gives Greinke two more days of rest between starts than normal.
Sunday would have been Brett Anderson's regular day to pitch, but he left his start Tuesday with irritation around the Achilles tendon.
Although Anderson threw a bullpen session and passed agility drills with no discomfort on Friday, Mattingly said he would prefer to start Anderson on Tuesday night after Monday's off-day because "I'd rather be on the safer side."
Ian Thomas took Greinke's place Friday night in his first Major League start and allowed one run over five innings for his first win of the year.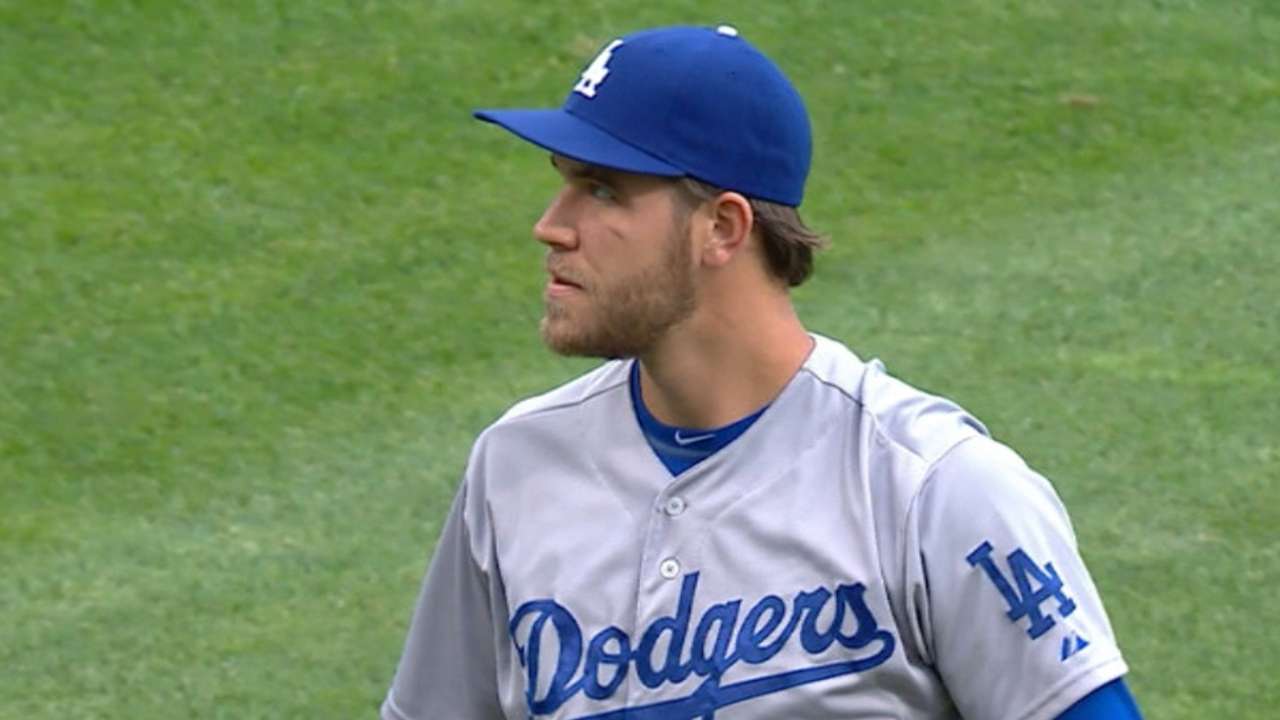 Lee would be starting in place of Brandon Beachy, who was sent to Triple-A after struggling in two starts coming back from a second Tommy John surgery. Beachy was filling in for the injured Carlos Frias, who was filling in for the injured Brandon McCarthy.
Because of off-days Monday and Thursday, it's unknown when Mike Bolsinger will pitch next. He is coming off seven innings without an unearned run in Atlanta on Wednesday.
Ken Gurnick is a reporter for MLB.com. This story was not subject to the approval of Major League Baseball or its clubs.