Hamstring continuing to bother Pedroia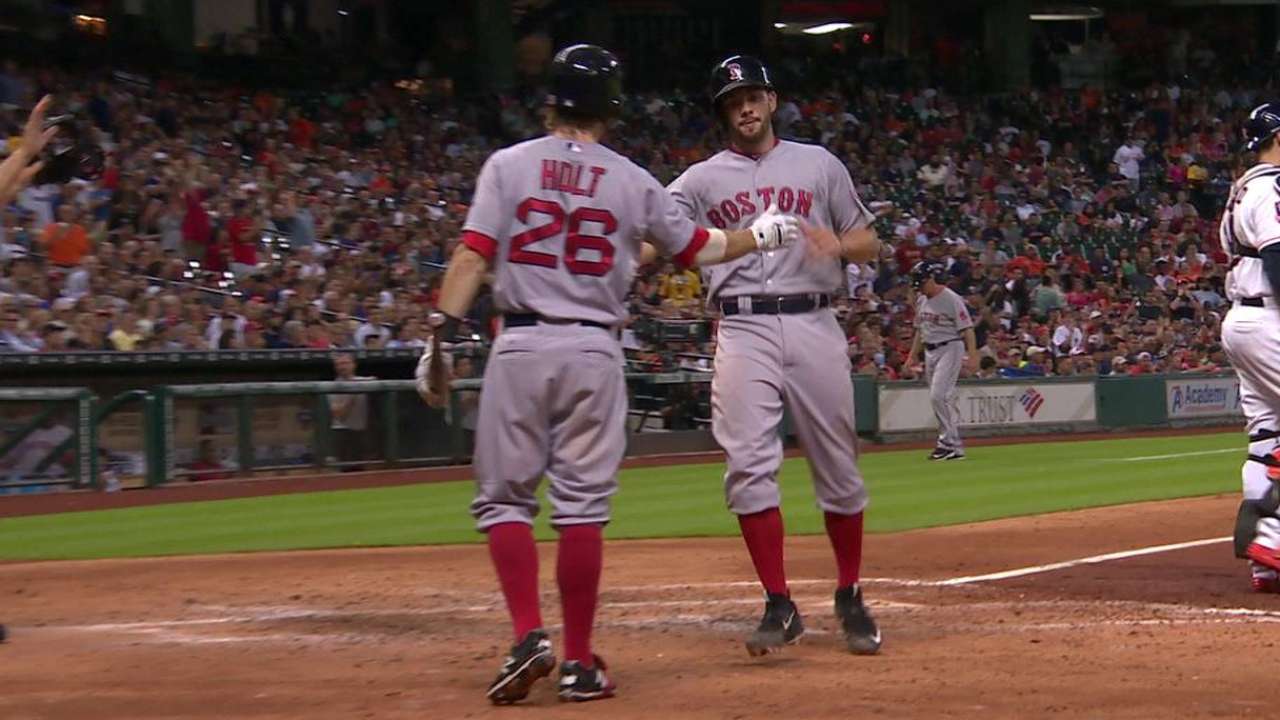 BOSTON -- Dustin Pedroia was not in the Red Sox's starting lineup on Friday for the opener of a three-game series against the Tigers at Fenway Park due to soreness in his right hamstring.
The second baseman returned from a right hamstring injury last Friday and played six of seven games during Boston's recent road trip, going 1-for-22. He got a scheduled breather in Houston on Thursday, but manager John Farrell determined Pedroia would need at least one more day to recover.
"He's still feeling it a little bit in the hamstring," Farrell said. "Yesterday was a planned off-day, and coming out of that he still feels some of the same symptoms -- not to the severity, obviously, that he went on the DL with. There's still a bit of soreness in the hamstring and we're being cautious right now."
Farrell noted that Pedroia's soreness could not be traced to a specific play on the road trip.
"Him being out of the lineup today is not the result of a singular event that has intensified his feeling, it's more just the accumulation of innings played," Farrell said.
Pedroia was placed on the disabled list with a strained right hamstring on June 25 and missed the final 16 games before the All-Star break. Entering Friday, he was batting .287 with nine home runs, 34 RBIs and a .774 OPS.
Designated hitter David Ortiz was also absent from the Red Sox's lineup on Friday.
"David's a little bit sore, but this is his scheduled off-day as we've rotated other guys through, as well," Farrell said.
Aaron Leibowitz is an associate reporter for MLB.com. This story was not subject to the approval of Major League Baseball or its clubs.