Cabrera, Jennings progessing in injury rehab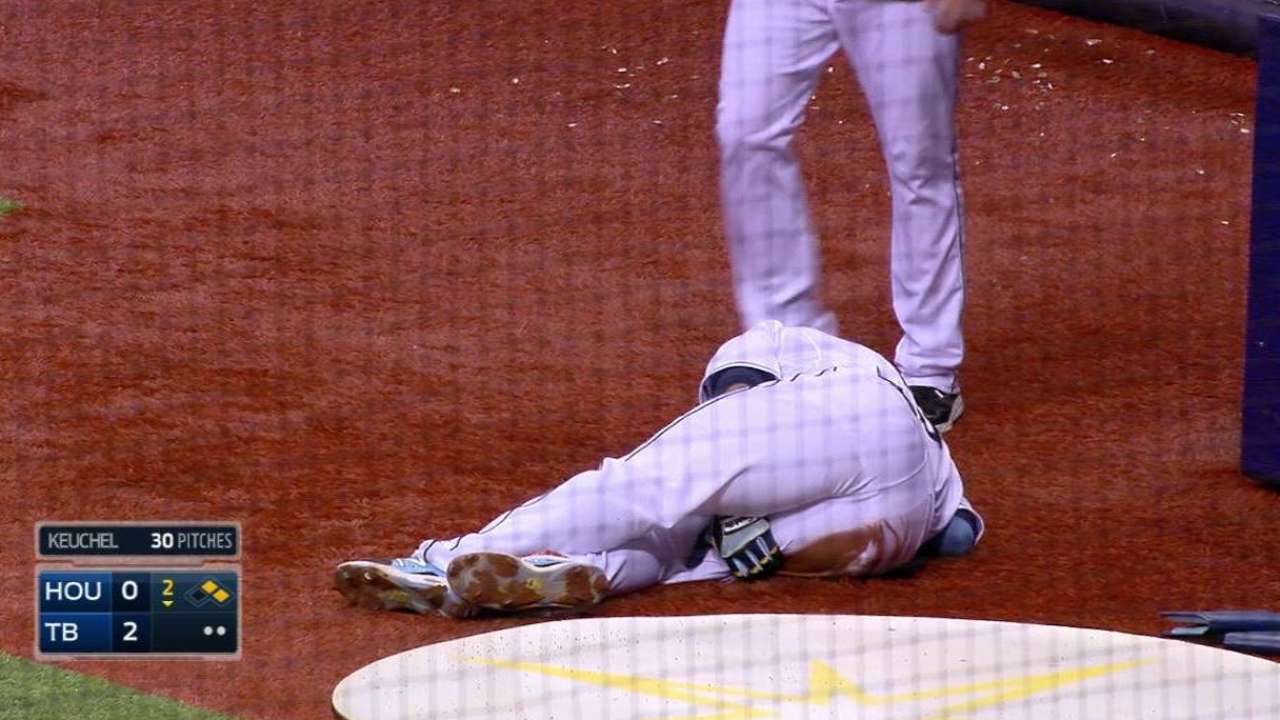 ST. PETERSBURG -- Rays shortstop Asdrubal Cabrera on Friday ran the bases for the first time since suffering a right hamstring strain on July 12.
Cabrera said he ran at about 80 percent and "felt really good" afterwards. He believes that he could return to the Rays' lineup "soon" without having to play in any rehab games.
Joining Cabrera on a trot around the basepaths was outfielder Desmond Jennings, who is recovering from arthroscopic surgery on his left knee.
Despite their progress, though, the Rays have yet to announce when either of them with be back in their lineup.
"They both ran," Rays manager Kevin Cash said. "Cabrera took some groundballs and took batting practice, but as far as timetables, we're not even remotely close to being able to deadline anything."
Troy Provost-Heron is an associate reporter for MLB.com. This story was not subject to the approval of Major League Baseball or its clubs.