Werth, Rendon on verge of return to Nats
Williams said duo could be back for Marlins series beginning Tuesday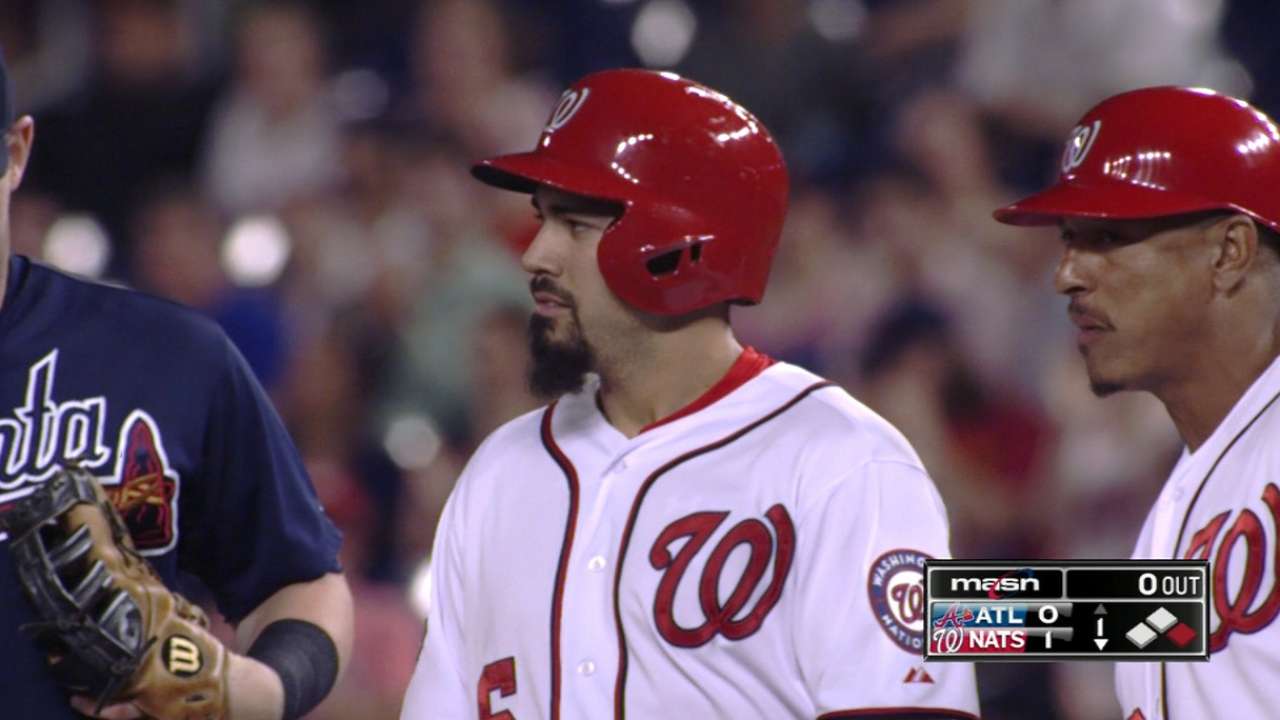 PITTSBURGH -- Nationals outfielder Jayson Werth and infielder Anthony Rendon could be activated from the disabled list and rejoin the team for Washington's Tuesday-Thursday series against the Marlins, manager Matt Williams said Friday.
"It's reasonable," Williams said. "That could be an option if they feel good about the next two or three days."
Werth was placed on the 60-day DL with a left wrist contusion on May 19 (retroactive to May 16), and Rendon (left quad strain) hit the DL on June 26, retroactive to June 25. Both have been rehabbing in the Minors: Werth at Triple-A Syracuse and Rendon with Class A Advanced Potomac.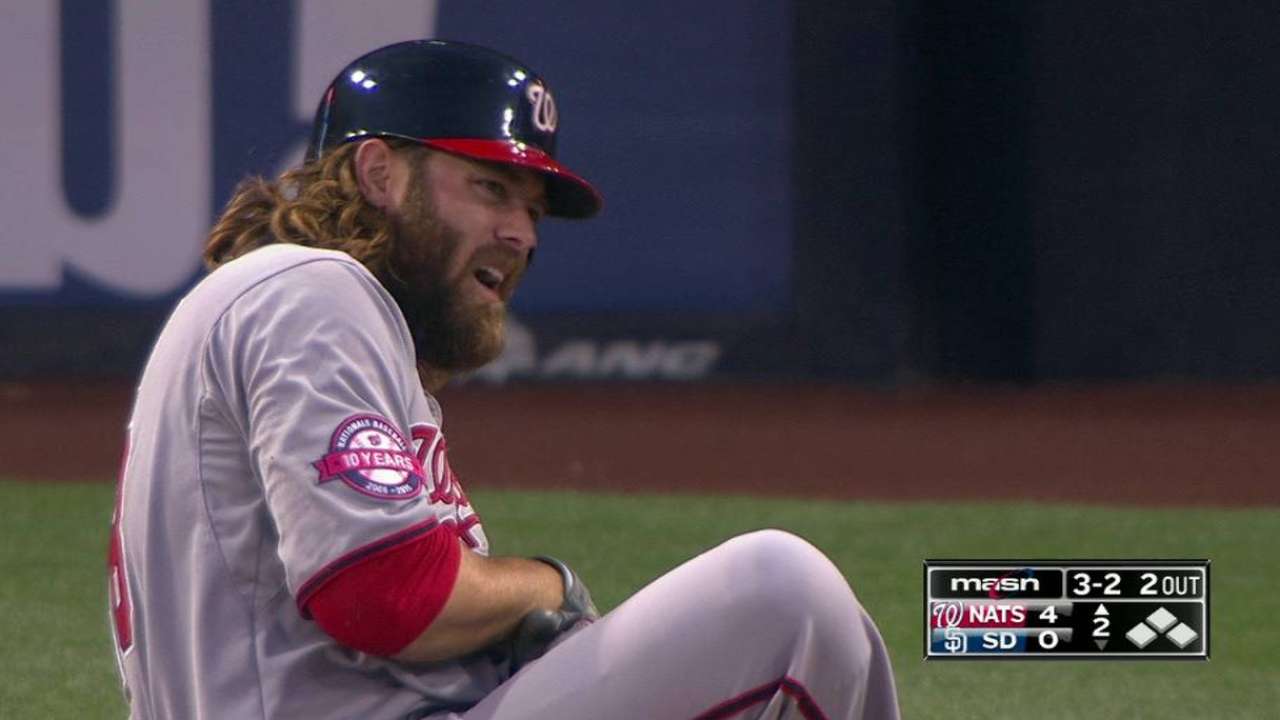 Williams said that Rendon, specifically, is close to rejoining the team. Thursday night, the infielder completed his first full game of the rehab stint.
The manager is currently unsure of where Rendon would play defensively upon his return. With Yunel Escobar missing his second straight start (left wrist) on Friday, but available off the bench, Rendon's defensive positioning -- whether at second or third base -- could hinge on Escobar's health.
Williams also noted that Werth and Ryan Zimmerman, who hit the DL in mid-June with left foot plantar fasciitis, are feeling good.
"All those guys are working their way back," Williams said. "They're at the point now where they're at seven innings at least, if not nine. That's good for us."
John McGonigal is an associate reporter for MLB.com. This story was not subject to the approval of Major League Baseball or its clubs.