Cervelli moved by All-Star gift from Burnett
Pirates veteran gives batting practice jersey to batterymate, who fell short of Midsummer Classic
PITTSBURGH -- Francisco Cervelli certainly earned consideration for a spot in last week's All-Star Game presented by T-Mobile. He finished third among National League catchers in the fan voting, and his first-half numbers ranked up there with the best backstops in the NL.
Cervelli didn't wind up making it to Cincinnati. But he did get an All-Star jersey, thanks to Pirates starter A.J. Burnett.
Burnett gave Cervelli his red-and-black batting practice jersey on Thursday as a gift. He signed it and wrote a short note thanking Cervelli for his work behind the plate all year.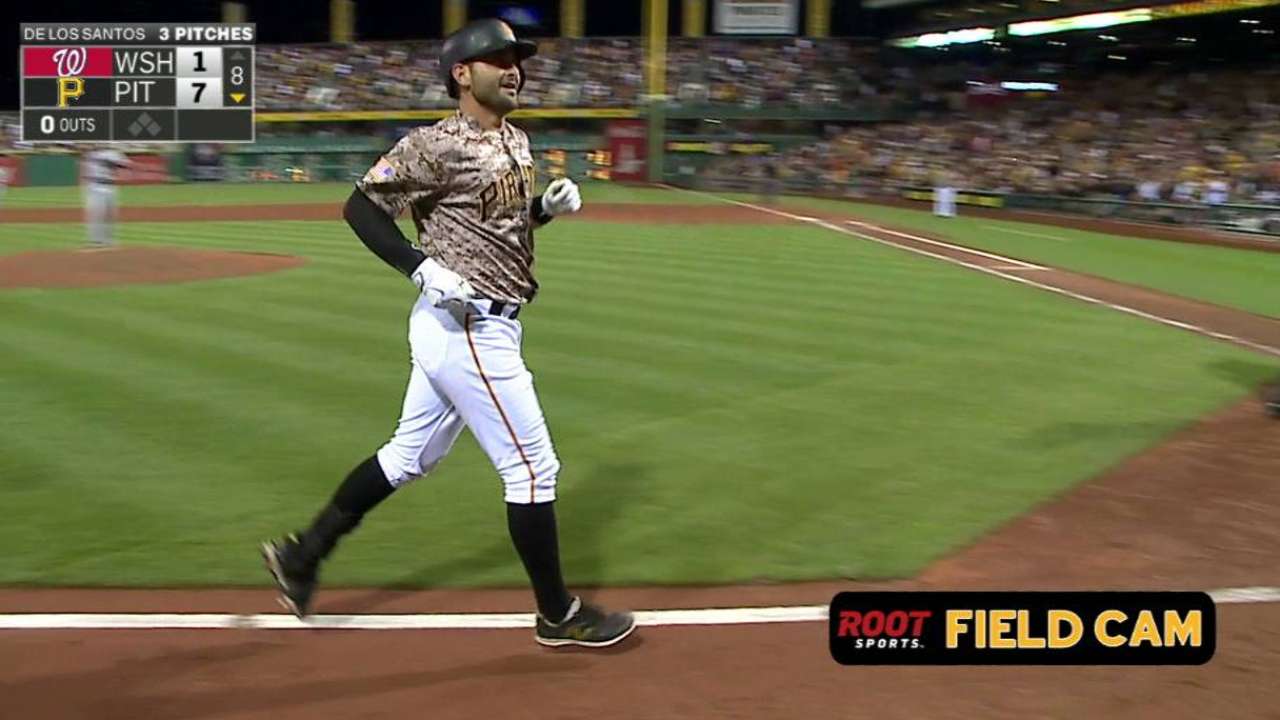 "This is the best gift I ever received from a teammate. That means a lot," Cervelli said Friday. "The best thing, for me, is making the pitchers happy. This guy's been just phenomenal with me as a friend and a professional on the mound.
"That means a lot, the All-Star jersey. It's going to have a place on my wall."
Cervelli has caught in 17 of Burnett's 19 games, calling pitches and blocking balls in the dirt for 108 1/3 of Burnett's 125 1/3 innings this year.
"I wouldn't have got there without him," said Burnett, a first-time All-Star in what he has said will be his final season.
While an All-Star nod might have been nice, Cervelli is just as grateful for the opportunity the Pirates have given him this season, his first as an everyday catcher.
"I didn't feel disappointed. You know, I was close," Cervelli said. "This is the first time I got a chance to play a lot of games. I was close to making it, and I feel really happy, man. I got a job. I'm healthy. That's all that matters."
But if Cervelli eventually does make it to a Midsummer Classic, he knows where to send his batting practice jersey.
"If I get one one day," Cervelli said, "I'm going to give it to him."
Adam Berry is a reporter for MLB.com. Follow him on Twitter at @adamdberry. This story was not subject to the approval of Major League Baseball or its clubs.