4 greats being inducted into Hall of Fame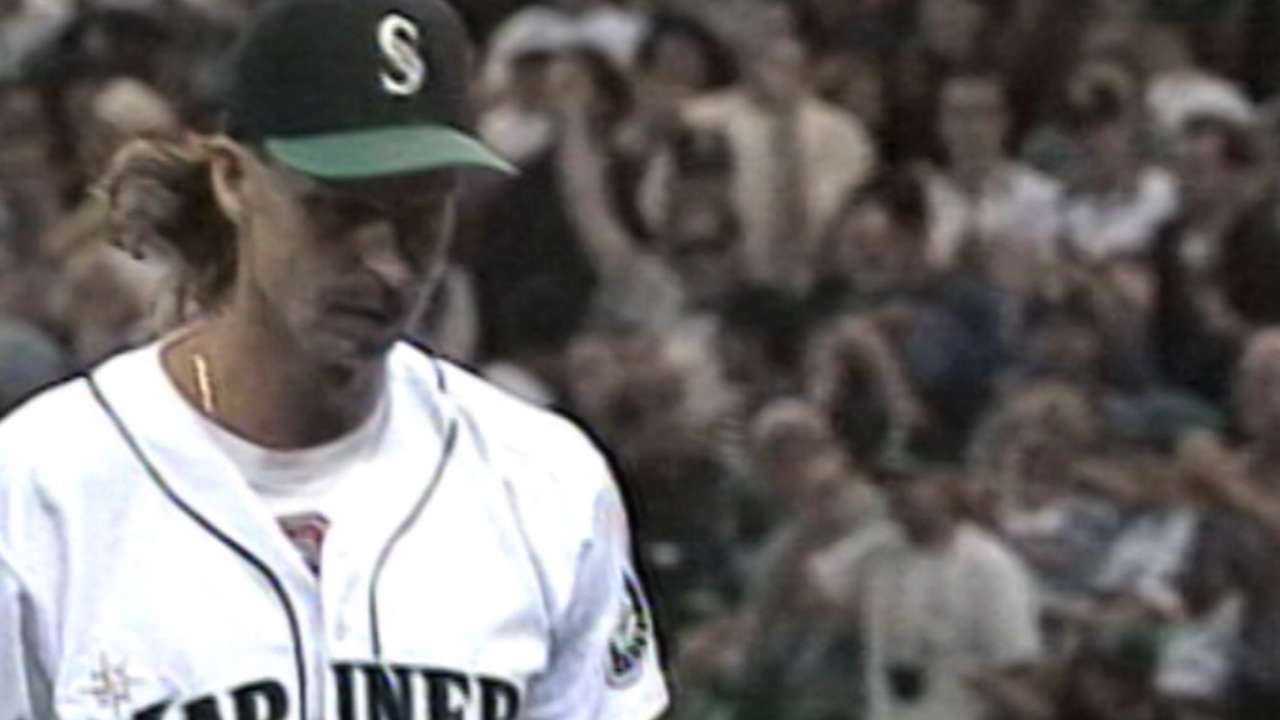 COOPERSTOWN, N.Y. -- Today's National Baseball Hall of Fame induction ceremony is dominated by three of the greatest pitchers of their era, plus a versatile position player who ended his 20-year career, all in Houston, with 3,060 hits.
The Class of 2015 is composed of Randy Johnson, Pedro Martinez, John Smoltz and Craig Biggio. Coverage began with bonus coverage of the Spink and Frick Awards on MLB Network and MLB.com with a special edition of MLB Tonight beginning at noon ET live from Cooperstown. The quartet is to be inducted during a ceremony that will begin at 1:30 p.m.
"Up to this point, I've been very relaxed," the Big Unit, winner of 303 games and second on the all-time list with 4,875 strikeouts, said on Saturday. "But I think tomorrow, it will be really hard to reel all this in. I mean, I feel like I'm getting kind of emotional right now.
"We went out on the stage and there wasn't anybody in the audience, but I've been told there might be a few tomorrow."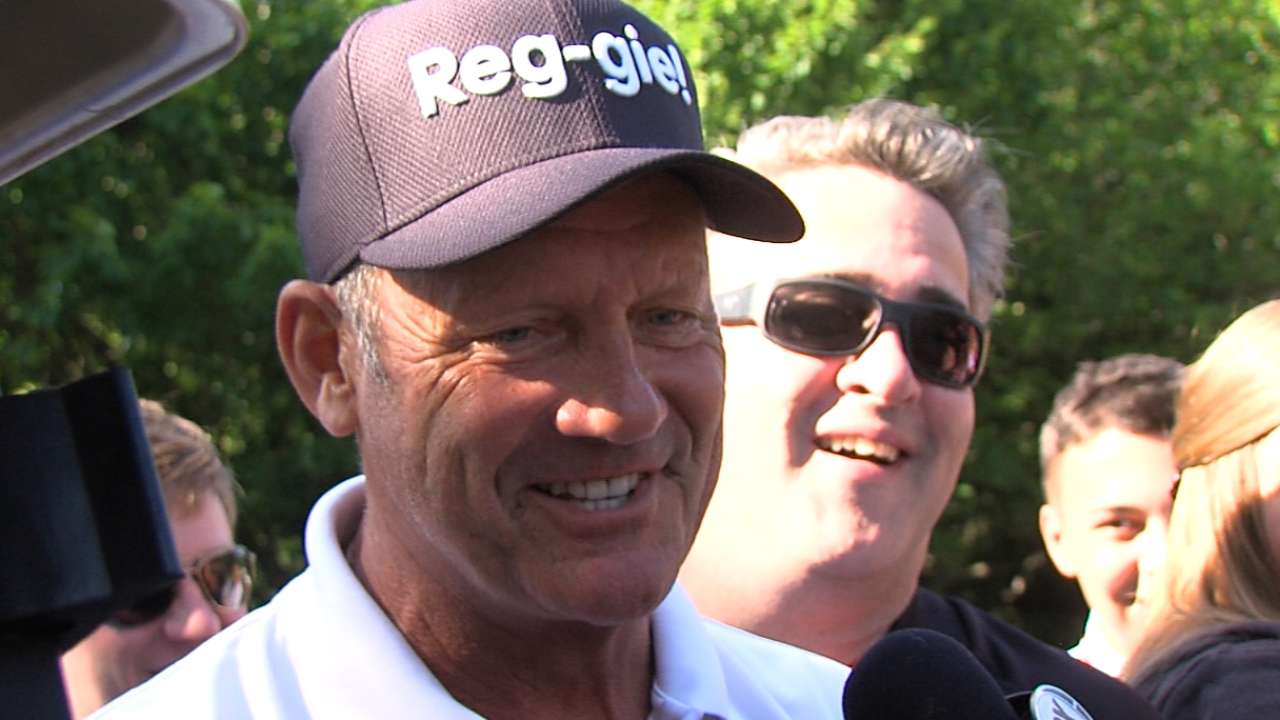 On Sunday, as they were to give their respective speeches, the inductees looked out on a sea of humanity.
Hall officials estimated a crowd of close to 50,000, one of the top five in Hall history, and in the same neighborhood as last year, when about 55,000 saw pitchers Greg Maddux and Tom Glavine, slugger Frank Thomas and managers Tony La Russa, Bobby Cox and Joe Torre elected on a perfect sun-drenched day.
The town was packed on Saturday with jerseys representing many of the franchises for which the quartet played. The predominant theme seemed to be Astros orange and blue.
And for good reason.
Hall of Fame Class of 2015
Biggio was going in as an Astro and Johnson chose the D-backs over the Mariners. They are the very first players entering the Hall as representatives of those expansion franchises. Smoltz, who played his first 20 seasons in Atlanta -- like Glavine and Cox -- is donning the emblem of the Braves. Martinez chose Boston, the first Red Sox player inducted since Jim Rice in 2009.
"I can't believe the outpouring of affection from our fans," Biggio said. "It was hard to imagine. The Hall of Famers know just what we're going through. They just tell you to enjoy the moment. 'We've all been there.' As far as the speech is concerned, when you touch on certain names, you'll be emotional at times. But there certainly will be a lot of Houston colors out there."
This is the second consecutive historic induction. Last year was the first time three managers had ever been inducted during the same ceremony. This was the first time in 60 years that writers elected four players from the same ballot and the first time three pitchers were selected in the same year. The BBWAA has now elected 119 of the 215 players in the Hall.
Six of the seven players elected during the last two years were on the ballot for the first time. Biggio made it in his third try. Even the managers were all elected the first time they were considered by the Expansion Era Committee.
Martinez is the first native of the Dominican Republic to be inducted since Juan Marichal in 1984. Martinez is obviously proud of that distinction.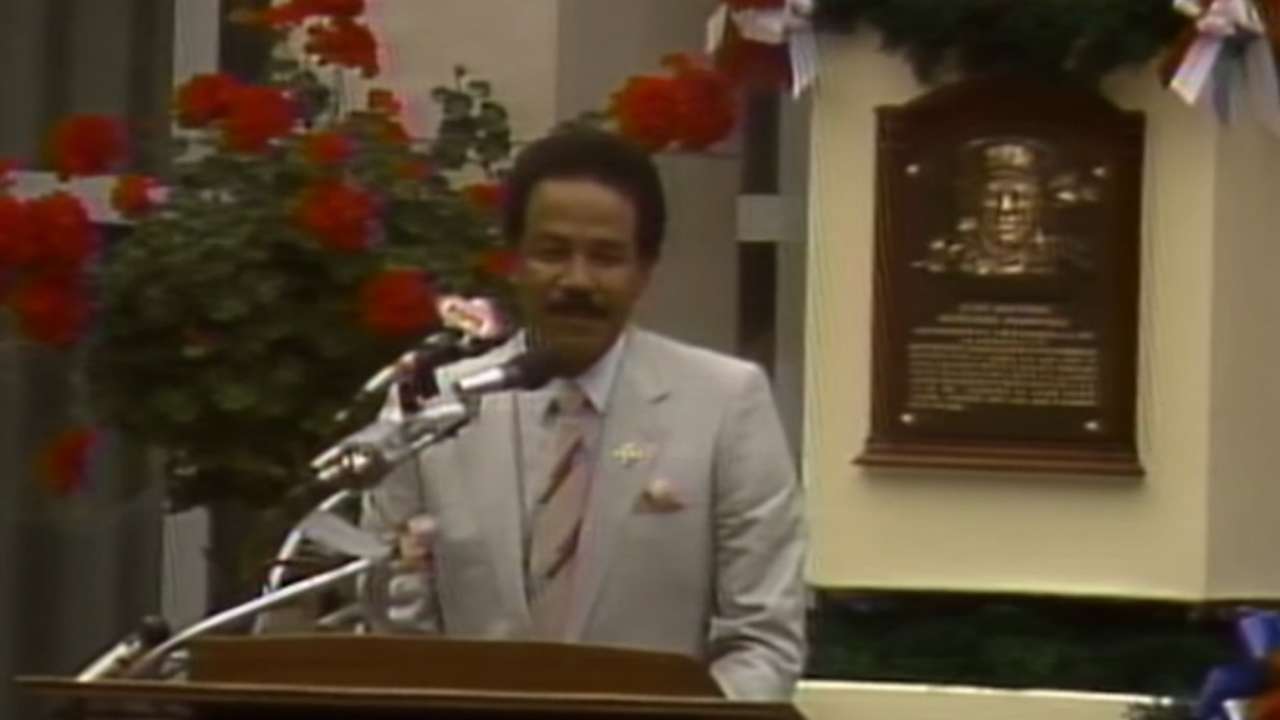 "I think it's a commitment to Latin America," he said on Saturday. "I feel that commitment more than anything as far as what I represent. I think it's important to go out there and show the level of education I have. I'm going to be speaking in two languages, which is a little more difficult than what people think."
Smoltz missed the entire 2000 season because of Tommy John surgery. He won 213 games, 210 of them as a starter, and saved 154 as a closer. The right-hander is the first pitcher to have T.J. surgery to be inducted. Smoltz said he intends to thank the left-hander, who had the first ligament replacement surgery, in his speech.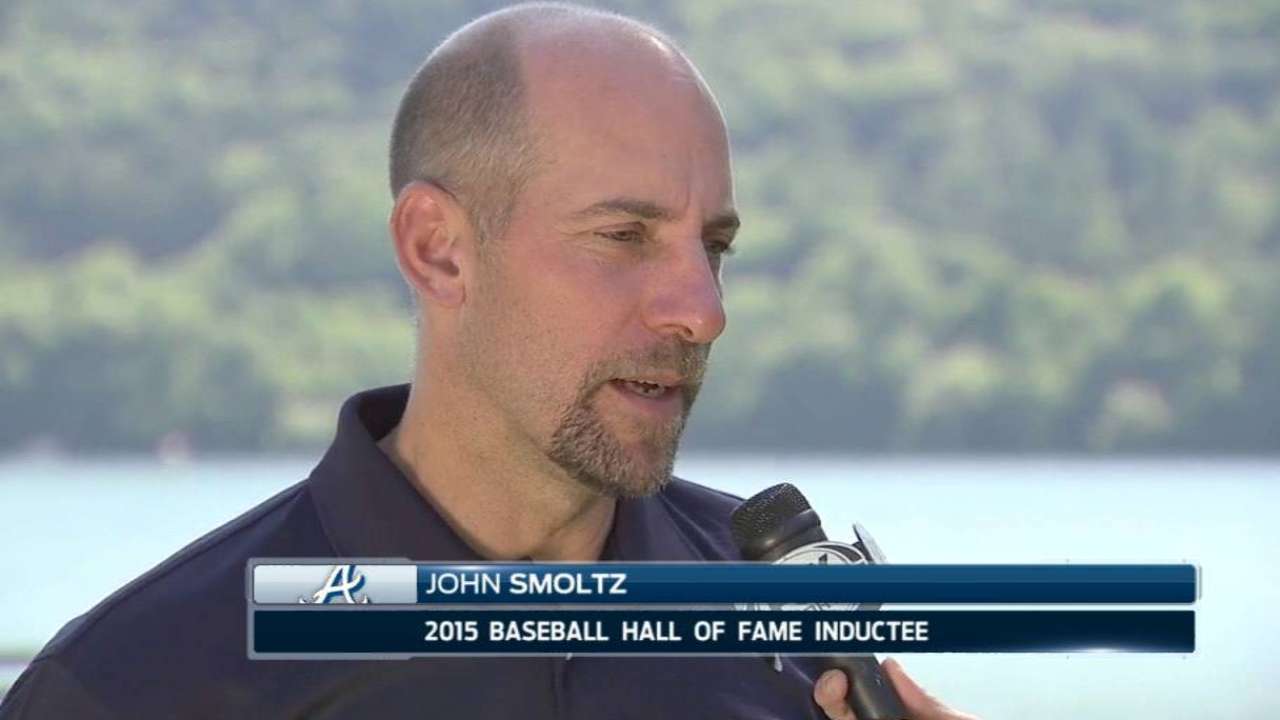 "Not for the fact that his surgery was the first successful surgery, but because he called me when I was at my lowest point," Smoltz said. "I was going to retire. I don't think everyone knows that emotionally I've never given in to a decision, but I let those emotions run their course. He called me and said, 'John don't do it. You have a lot of career left.'"
Biggio joins 25 other 3,000-hit players in the Hall. Save for Pete Rose (suspended and not eligible), Rafael Palmeiro (once suspended for using PEDs and no longer on the ballot) and Derek Jeter (who retired this past season with 3,465 hits and is eligible for the Hall in 2020), Biggio was the only player with 3,000 or more hits who previously had not been elected. He also had 1,014 of them for extra bases.
Biggio said he is proud of that accomplishment.
"Especially in the National League, the 3,000 hits, the only way you're going to get them is to go out and play," Biggio said. "You have to play offense and defense. That's the only way to get there. If you want to throw in the 1,000 extra-base hits, it doesn't often get talked about, but for a little guy like myself, that's a pretty special number."
Barry M. Bloom is a national reporter for MLB.com and writes an MLBlog, Boomskie on Baseball. Follow @boomskie on Twitter. This story was not subject to the approval of Major League Baseball or its clubs.