Murphy, Trammell left impression on Smoltz
Hall of Fame career was molded early on by encounters with notable pair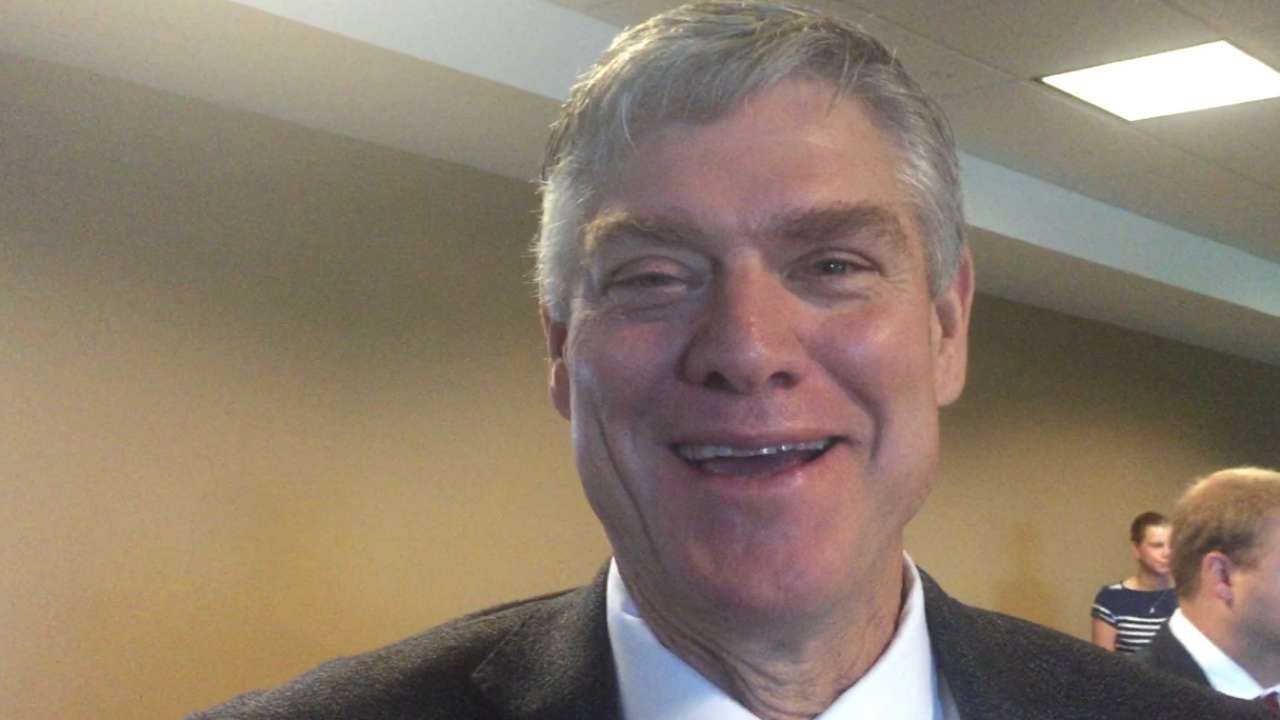 COOPERSTOWN, N.Y. -- Though Dale Murphy and Alan Trammell might never receive the honor of being immortalized in Cooperstown, John Smoltz will enter Baseball's Hall of Fame on Sunday with fond memories of the impact both these men had on the earliest portion of his career.
As an incentive to sign and decline his commitment to attend Michigan State, the Tigers allowed an 18-year-old Smoltz to make a road trip with the Major League club before he played his first professional game. The Michigan native savored the opportunity to be around his childhood heroes and gain a glimpse of why Trammell has long been so well-liked within the baseball community.
Hall of Fame Class of 2015
"Alan Trammell came right up to me," Smoltz said. "I was sitting in a locker, looking like I don't belong here. He shook my hand and said, 'Whatever I can do for you, please let me know.'"
After Smoltz was traded to the Braves in the famous Doyle Alexander deal two years later, he spent the remainder of the 1987 season in the Minors. Smoltz then had the fortune of making his Major League debut in '88 with a Braves club that featured a 32-year-old Murphy, a two-time National League Most Valuable Player Award winner whose professionalism rivaled his tremendous physical talents.
"It's not like I was an old man when he got to the Majors, but he made me feel like an old man," Murphy said. "I remember the trade and getting him. I looked at his mechanics and his velocity and his athleticism. I thought to myself, 'If we can play a little defense behind this kid and score some runs, he's going to be something.'"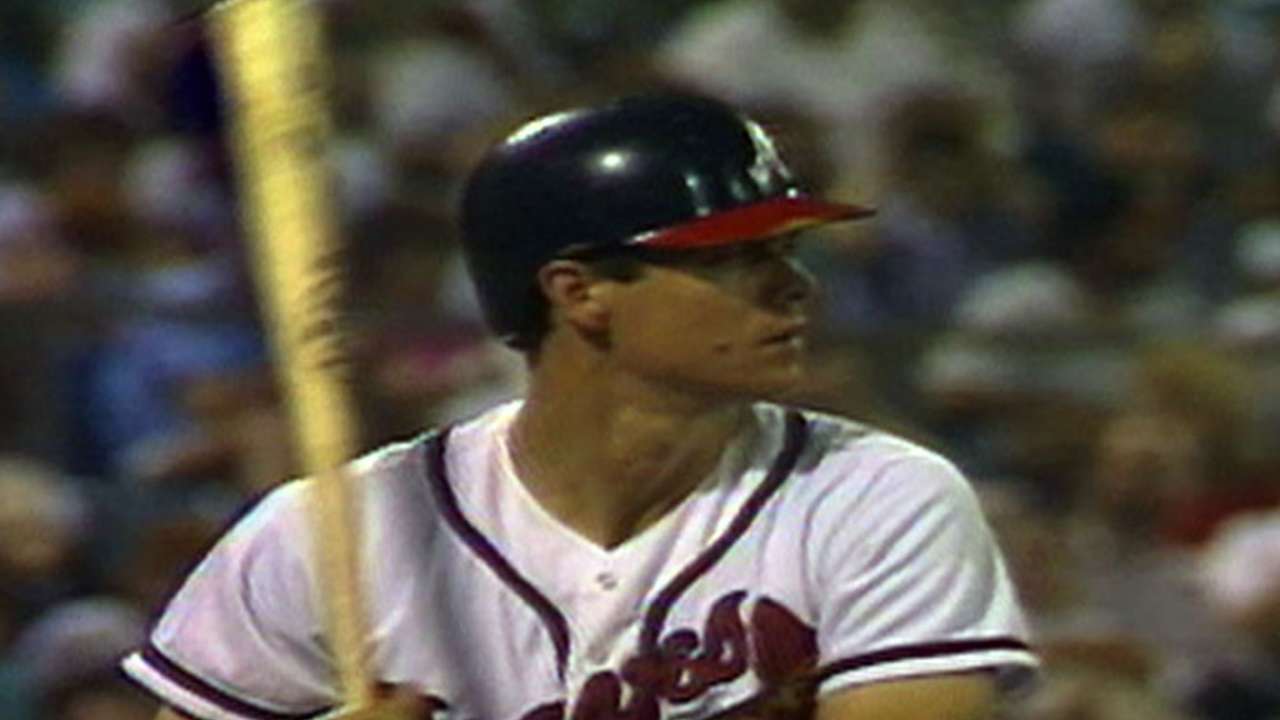 Though he was around when Smoltz earned his first All-Star selection in 1989, Murphy was traded the season before the Braves bolstered the careers of Smoltz and Tom Glavine by improving their defense with the 1991 additions of Terry Pendleton, Sid Bream and Otis Nixon.
But during the two years they spent as Braves teammates, Murphy saw the fun-loving intensity that enabled Smoltz to become such a great competitor and beloved teammate.
"He loved to power shag," Murphy said. "He probably invented the term. Instead of running to get his workout, he liked to play in the outfield during batting practice. He'd run the ball down like it was a game.
"His athleticism is legendary now because of his competitive nature. He brought that to the mound and competed his whole career, both as a starter and a reliever."
Smoltz posted a 1.49 ERA during his final 13 starts of the 1991 season and helped the Braves get to within one win of a World Series title by posting a 1.52 ERA in four postseason starts that year. It marked the start of a stretch of dominance that has allowed Smoltz to enter the Hall of Fame as the only pitcher in Major League history to record 200 wins and 150 saves.
Murphy blushes at the thought that Smoltz credits him for the professionalism he taught him during their days together.
"He's very kind," Murphy said. "I don't specifically remember anything I said. He was just such a likeable kid. He was fun to be around, and there was something special about him. There's no other way to say it other than he's just such a unique guy. We'll never see another pitcher like him again."
Mark Bowman is a reporter for MLB.com. This story was not subject to the approval of Major League Baseball or its clubs.