Another reminder of Tony Gwynn's brilliance
Ross sets 1 'homerless' record, approaches another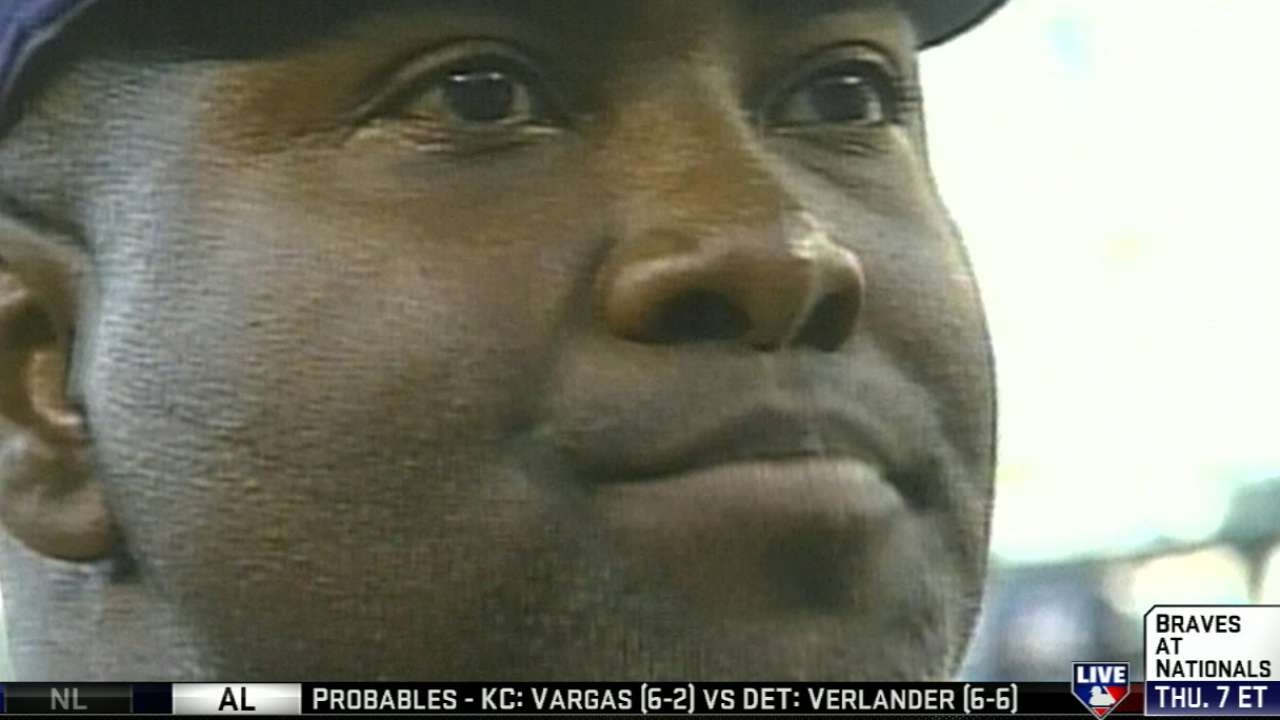 Bill Center, longtime sportswriter for U-T San Diego, is an employee of the Padres.
Frequently I am reminded just how great of a baseball player the late Tony Gwynn was.
The latest incident came Thursday night at Petco Park with an assist from Friar Figures guru Patrick Kurish and reader Ken Hughes.
Tyson Ross struck out Ichiro Suzuki the first two times the future Hall of Famer came to the plate.
That prompted me to ask Kurish how many times Ichiro had struck out two or more times in a game over the course of his 2,295-game career.
Thursday night was the 148th time that Suzuki had struck out two times in a game. He also has 20 three-strikeout games, and he has never struck out four times in one game. As a .312 career hitter who is approaching 3,000 career hits, Suzuki strikes out once in just more than every 9.5 at-bats in his career.
All are great numbers.
Now, we come to Gwynn. And it was Hughes who asked me to look up these numbers.
In his 2,440-game career with the Padres, Gwynn had 34 two-strikeout games, and only one three-strikeout game. Like Suzuki, Gwynn never struck out four times in a game.
Gwynn had a career batting average of .338. He struck out once every 21.4 at-bats. The first-ballot Hall of Famer had more walks (795) than strikeouts (434) over the course of the 20-season career with the Padres.
Suzuki is one of the greatest hitters of his era.
Gwynn was one of the greatest hitters ever.
Turning to Tyson Ross
Ross set one Padres record Thursday, and he also closed in on a second one. Although he allowed five straight singles with two outs in the sixth in San Diego's loss, Ross did not allow a home run in a 16th straight start, and he ran his homerless innings streak to 99.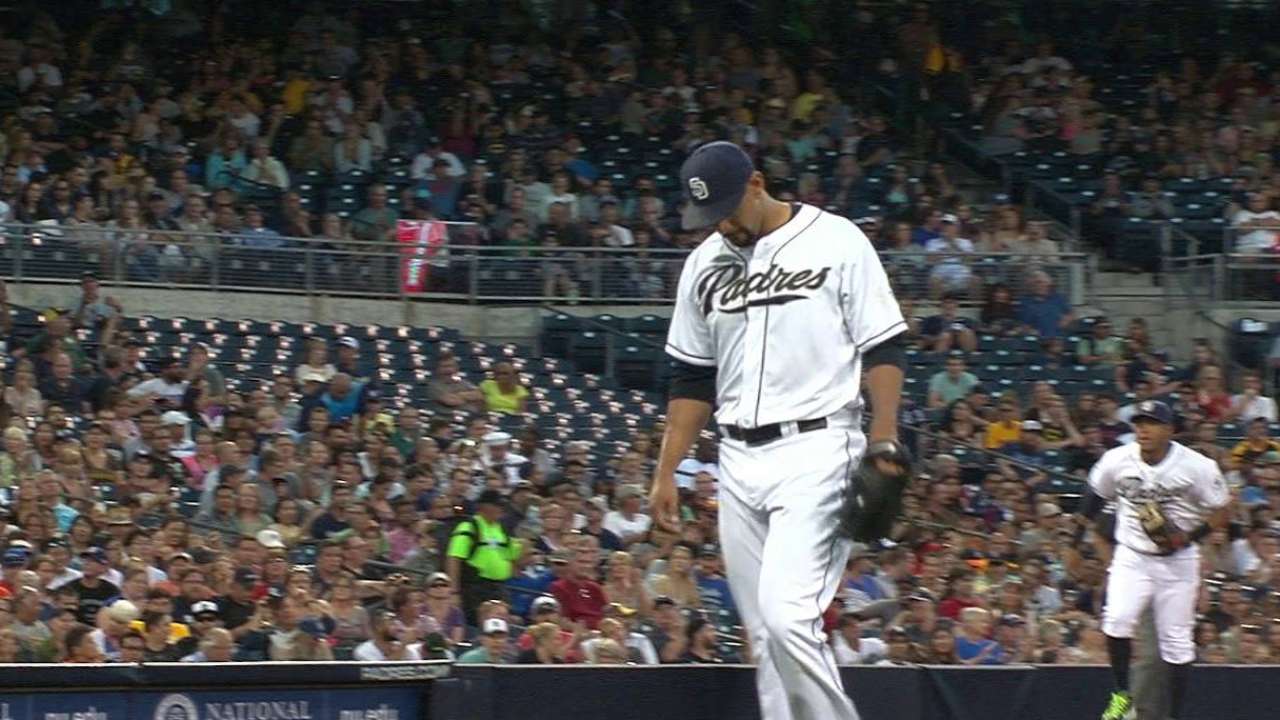 Ross is the first pitcher in Padres history to make 16 straight starts without allowing a homer. The old mark was 15 straight starts without a homer by Dave Roberts in 1971.
In terms of games, his streak of 16 straight starts without allowing a homer is the longest in the Major Leagues since the Mets' Sid Fernandez made 16 homerless starts during the 1992 season. The last Major League pitcher to make 17 straight starts without allowing a home run was the Cubs' Steve Trout in 1986.
In terms of innings, only Randy Jones has a longer homerless innings streak as a starter in Padres history. Jones worked 107 1/3 straight innings without allowing a homer in 1978.
Through 5 2/3 innings against the Marlins Thursday night, Ross was working on a three-hit shutout with two of the hits being infield singles. Only two balls had reached the outfield. Then, the Marlins hit five straight singles.
Ross had eight strikeouts Thursday -- one shy of his season high. Ross now has 132 strikeouts on the season, 12 fewer than teammate James Shields, who ranks third in the National League.
FROM THE SCORECARD
• Thursday night marked the 14th time this season that the Padres were shut out, although it was their first since July 1. The 2014 Padres, who finished at the bottom of most Major League statistical charts, were shut out 19 times. The franchise record for shutouts is 23, set in 1969 and 1976.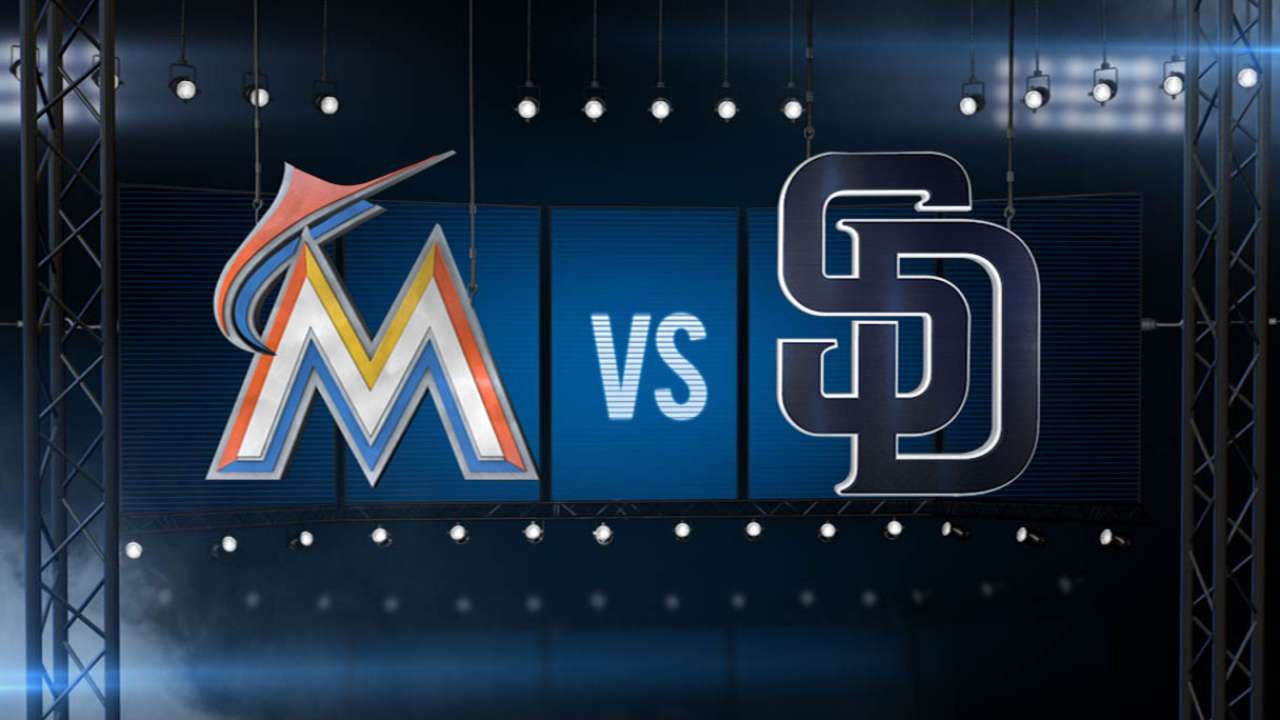 • Right-handed reliever Shawn Kelley allowed one hit in a scoreless inning Thursday night. He has allowed no runs on five hits and no walks with 14 strikeouts over 10 1/3 innings in seven appearances since June 30. His earned run average has fallen from 4.38 to 3.09 during the run.
• Shortstop Alexi Amarista had two hits Thursday night, and is 4-for-9 over the last four games to raise his average to .218 -- the highest it has been in July. However, Amarista committed his 11th error at short, which was his fifth error in his past nine starts.