Kemp's found that lovin' feeling in the second half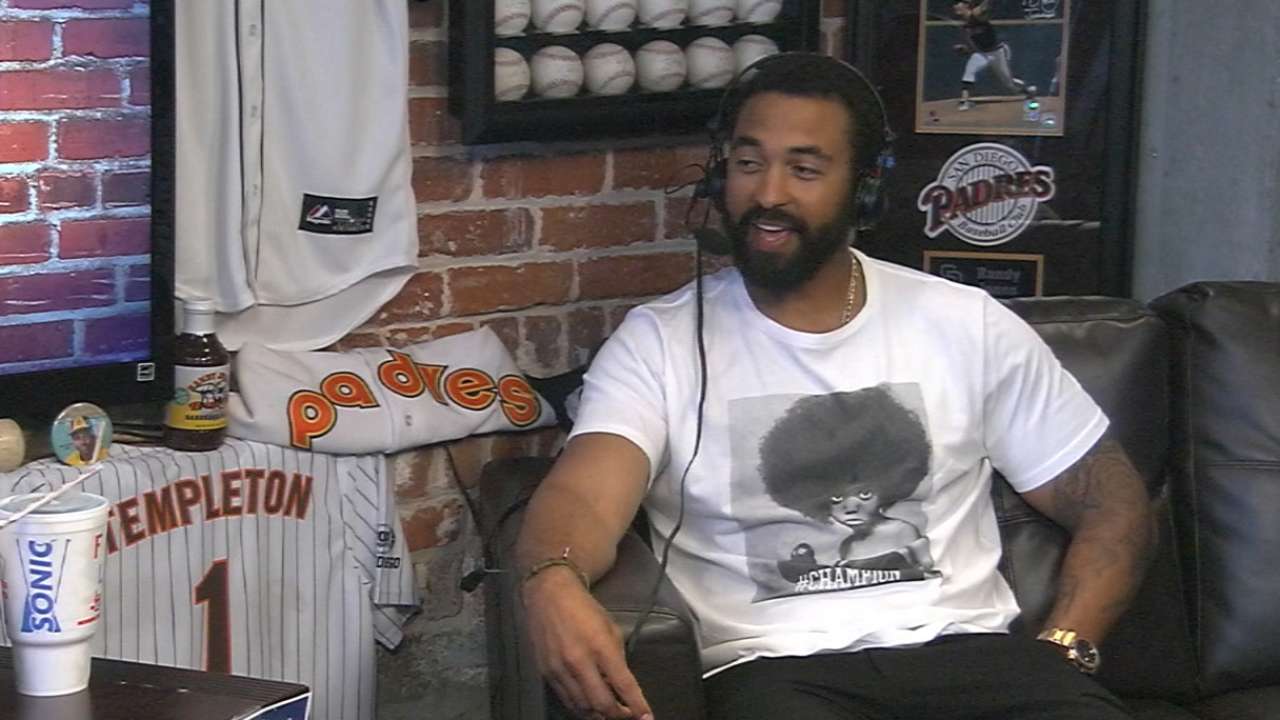 All-Star outfielder Matt Kemp joined Padres Social Hour on Thursday to talk about his first season in San Diego and how things have improved over his torrid start to the second half. Kemp, who has been electric over his past 11 games with 10 RBIs and nine extra-base hits, was happy to sit down and talk about all of the positives he has seen since the All-Star Break.
"Everything's good," Kemp said. "I think our team is playing well, and we're getting over that little hump we've been in and we're starting to play good baseball, so good signs, and hopefully good things to come."
Everything certainly is good for Kemp as he has seen his stats rise in almost every major category, including his recent rise to being the team leader in RBIs for the season.
What's the secret to Kemp's resurgence?
"It's just a 'feel' thing, you know?" Kemp said. 'It's something that you feel -- you feel like you're getting your swing back, you're having good at-bats, you're getting good pitches to hit and even your outs are good outs."
Kemp continued on to note that the good stretch he's been on may not necessarily be because it's the second half, but rather that is just how his groove has developed.
"I guess coincidentally these last two years my last-half's have been better than my first-half's," Kemp said. "I wish I would have had a better first-half than I did.
"But this is a long season, and we have a long way to go, so I think we can make up for lost time."
To hear more about Kemp's second-half resurgence, and his easy transition from Los Angeles to San Diego thanks to a friendly and welcoming ball club, be sure to watch the entire interview in the video above. For more interviews, highlights and Padres content just like this, check out padres.com/socialhour.