Rumor roundup: Cubs linked to Hamels, Price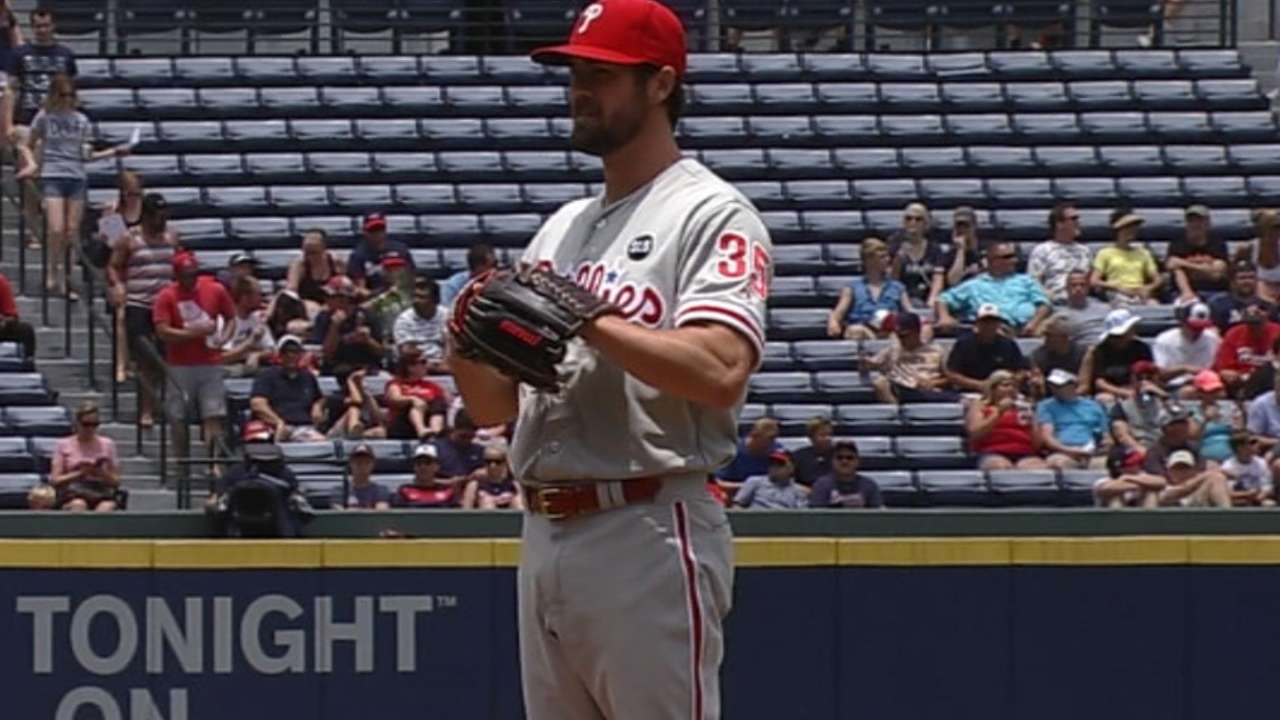 One day after the trade season officially kicked off with the A's sending left-hander Scott Kazmir to Houston, buzz is heating up before the July 31 non-waiver Trade Deadline.
Some rumors floating around on Friday include:
• The Cubs and and Phillies are discussing Philadelphia left-hander Cole Hamels, according to CSNChicago.com. The Cubs apparently like the fact Hamels wouldn't be a rental. He is owed $67.5 million from 2016-18, with a $20 million club option for 2020.
The Cubs were among the first to talk to the Tigers about free-agent-to-be David Price, should Detroit opt to sell, and both teams are scouting each other's farm systems, per a report from CBSChicago.com. USA Today previously reported the Tigers might sell, but they are five games back of the second American League Wild Card spot and expect to get first baseman Miguel Cabrera back from injury in a few weeks.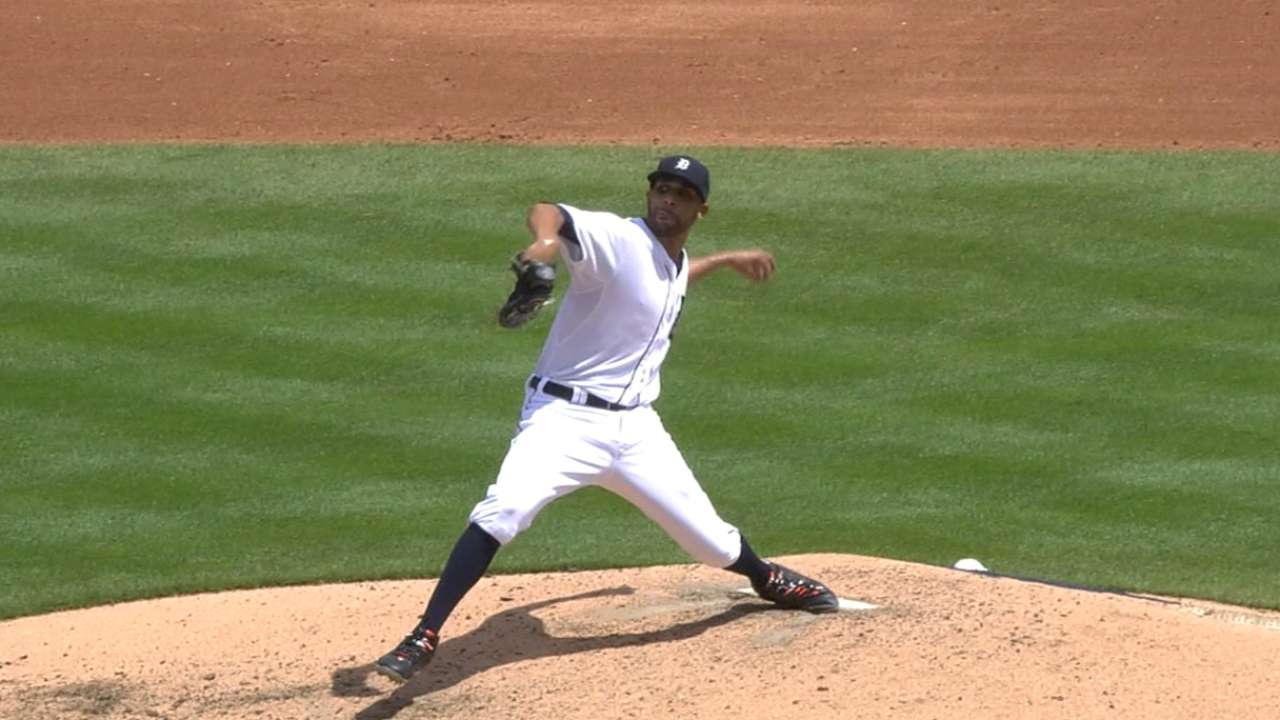 • The Rangers are also interested in Hamels and have re-engaged the Phils in trade discussions regarding the southpaw, writes MLB.com's T.R. Sullivan. Texas is looking to add a starter who would be with the club beyond this year, and talks appear to be back on because the Phillies like the Rangers' farm system.
However, the Rangers remain uneasy about the quality of prospects they would have to give up in order to acquire Hamels and the amount of money the pitcher is still owed.
• The Astros "aren't done" after acquiring Kazmir, according to ESPN's Jayson Stark. Houston is still looking for relievers and corner outfield bats.
• The Blue Jays remain in active discussions with the White Sox regarding right-hander Jeff Samardzija, reports Fox Sports' Jon Morosi. The Blue Jays have long been interested in Samardzija -- who will be a free agent after the season -- and were rumored last year to be talking with the Cubs before the North Siders dealt him
• The Padres, who sit in fourth place in the National League West after being hailed in the offseason as a contender, "really want to move" right-handers James Shields and Andrew Cashner, per Stark. Shields signed a four-year, $75 million contract with a 2019 option this past offseason, while Cashner has one more year of club control remaining.
• The Royals aren't feeling pressure to make a move, reports MLB.com's Jeffrey Flanagan.
• Reds flamethrower Aroldis Chapman is the most coveted reliever on the market -- and arbitration-eligible next season -- but one American League executive told Stark that Cincinnati's asking price is "exorbitant."
"We've been talking with a lot of different people, but we haven't been receiving offers that have us wanting to commit," Reds general manager Walt Jocketty told MLB.com.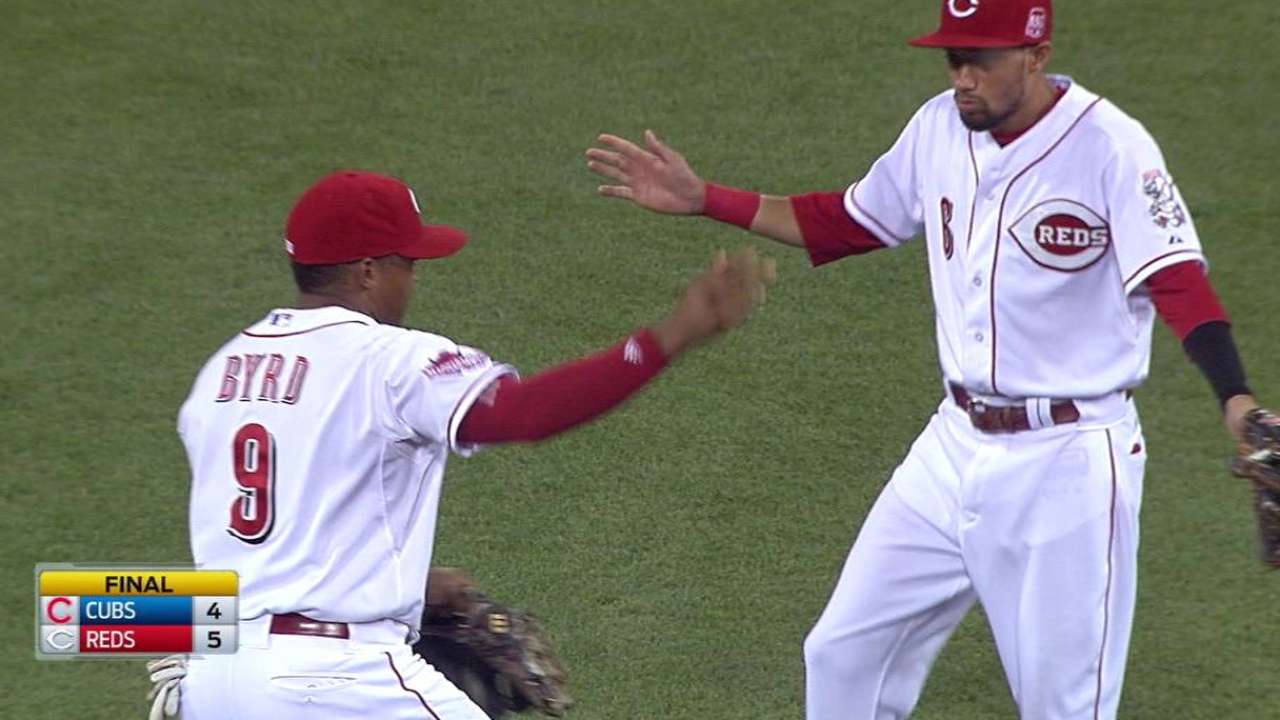 • The Orioles, who entered Friday 4 1/2 games behind in the AL Wild Card race, are willing to talk about right-hander Kevin Gausman, per ESPN's Buster Olney. Gausman, 24, was the No. 4 overall pick in the 2012 Draft and has a 4.36 ERA in 52 games (29 starts) in parts of three Major League seasons. He's under club control through 2020.
The O's are also reportedly considering a move into "sell" mode, with Chris Davis and Matt Wieters as possible trade chips, according to Morosi.
Cash Kruth is a reporter for MLB.com. Follow him on Twitter at @cashkruth. This story was not subject to the approval of Major League Baseball or its clubs.