MLB.com Columnist
Terence Moore
Hall of Famer Smoltz is Mr. Everything
Smoltz: 'Challenge me to ice skate and I'll do it'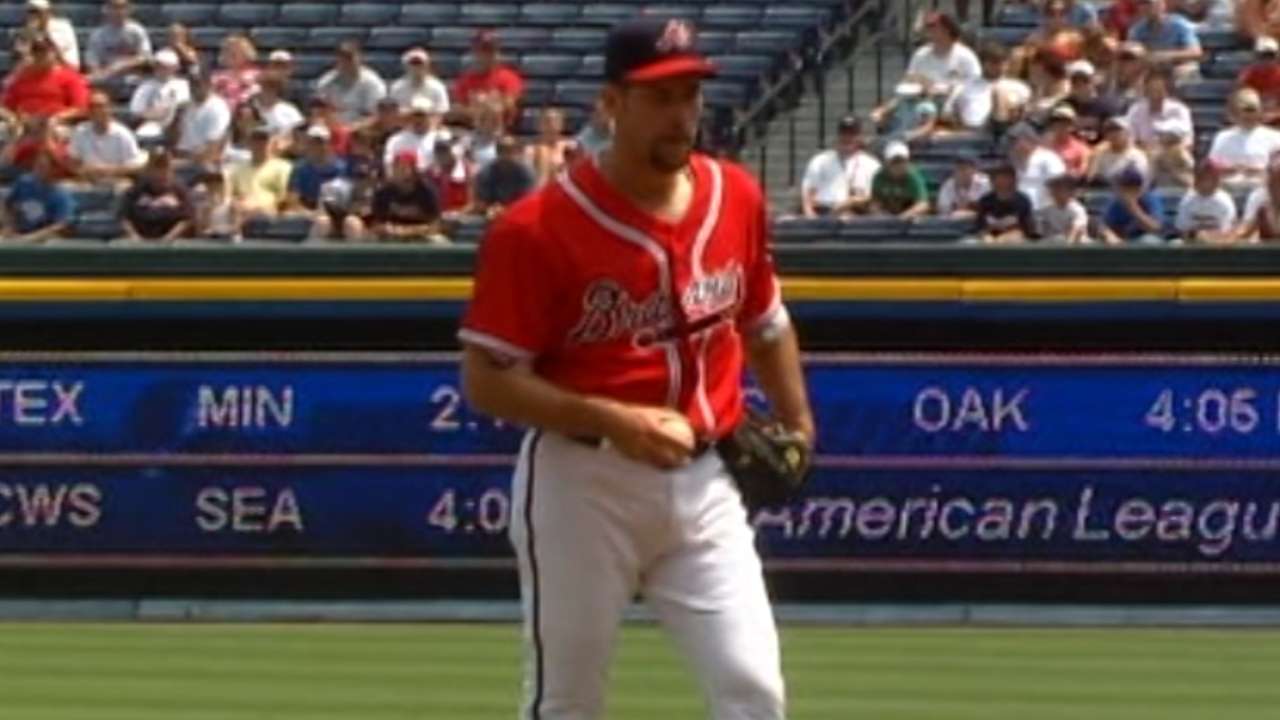 Let me tell you how life works for John Smoltz, who is the most competitive person you'll ever meet: If he ran for President of the United States, he'd be in the Oval Office after the next election. Who will be the first man on Pluto? If you give Smoltz a rocket ship and a space suit, he'll figure it out.
Even now, at 48, Smoltz embarrasses folks half his age in pickup basketball games around Atlanta.
That's why, as soon as Smoltz decided at age 7 in his hometown of Lansing, Mich., that he'd rather follow the path of Denny McLain, who starred as a pitcher for his precious Tigers, rather than that of Lawrence Welk, who was his parents' idol as the master of "champagne music," those among the omniscient knew Cooperstown was in Little Smoltzie's future.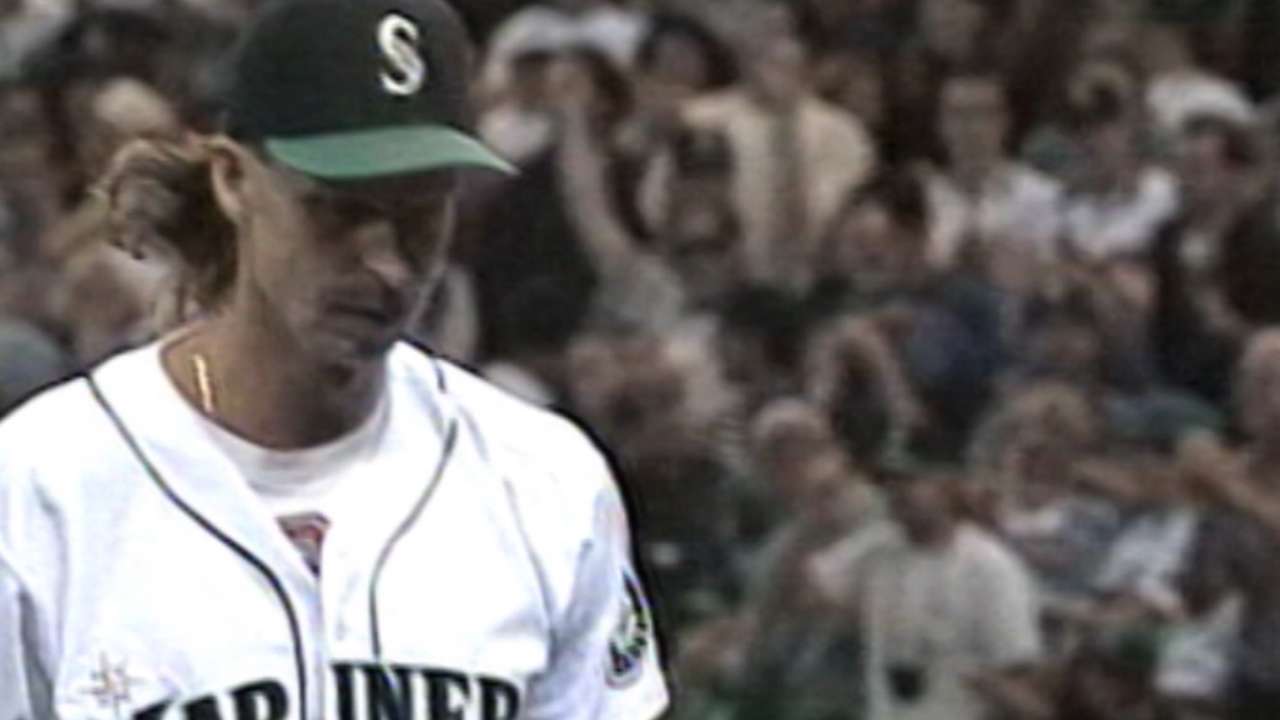 Little Smoltzie is now Big Smoltzie, and he'll officially be inducted into the Baseball Hall of Fame on Sunday. While pitching most of his 21 years in the Major Leagues with the Braves, he became a legend for a franchise that knows about such things (Hank Aaron, Warren Spahn, Eddie Mathews, Phil Niekro). First, he prospered as a Cy Young Award-winning starter, and then he reinvented himself as an All-Star closer. He eventually returned to the Braves' rotation to become as potent as he was before.
Smoltz did all of that while batting a slew of injuries and many doubters. The overwhelming odds said he was nuts for even thinking about going from starter to closer to starter.
"Yeah, I've never been afraid of any challenge, and I'm either all in or all out, because that's the mindset I've always had," Smoltz told me this week.
And I'll vouch for his comments. I was a columnist for the Atlanta Journal-Constitution throughout Smoltz's career with the Braves. While often rubbing my eyes, I watched this flamethrower help the Atlanta teams of the 1990s and beyond win a record 14 consecutive division titles.
In addition to Smoltz, those Braves featured Hall of Fame pitchers Greg Maddux and Tom Glavine, along with future Hall of Famer Chipper Jones, and standouts such as Andruw Jones, David Justice and Fred McGriff. None of them had a fire in their belly greater than that of Smoltz, owner of more postseason victories (15) than anybody not named Andy Pettitte (19).
"Challenge me to ice skate, and I'll do it," Smoltz said. "I've never put on ice skates in my life, but that's kind of what I'm all about. Whether it's the community service stuff I do, it's not like, 'Oh, I've got to do this.' I'm going to give it all that I've got. I have the same approach, whether it's trying to play golf better to broadcasting. Always give it your best shot. That's the one thing I've learned in life, and it's not really a Rocky mentality of being an underdog.
"You've got to remember that I didn't come from a prototypical family with athletic genes. Because of that, I learned a lot from my parents in that they let me go in a direction that I was passionate about instead of in a direction that they were passionate about. My parents didn't know anything about baseball."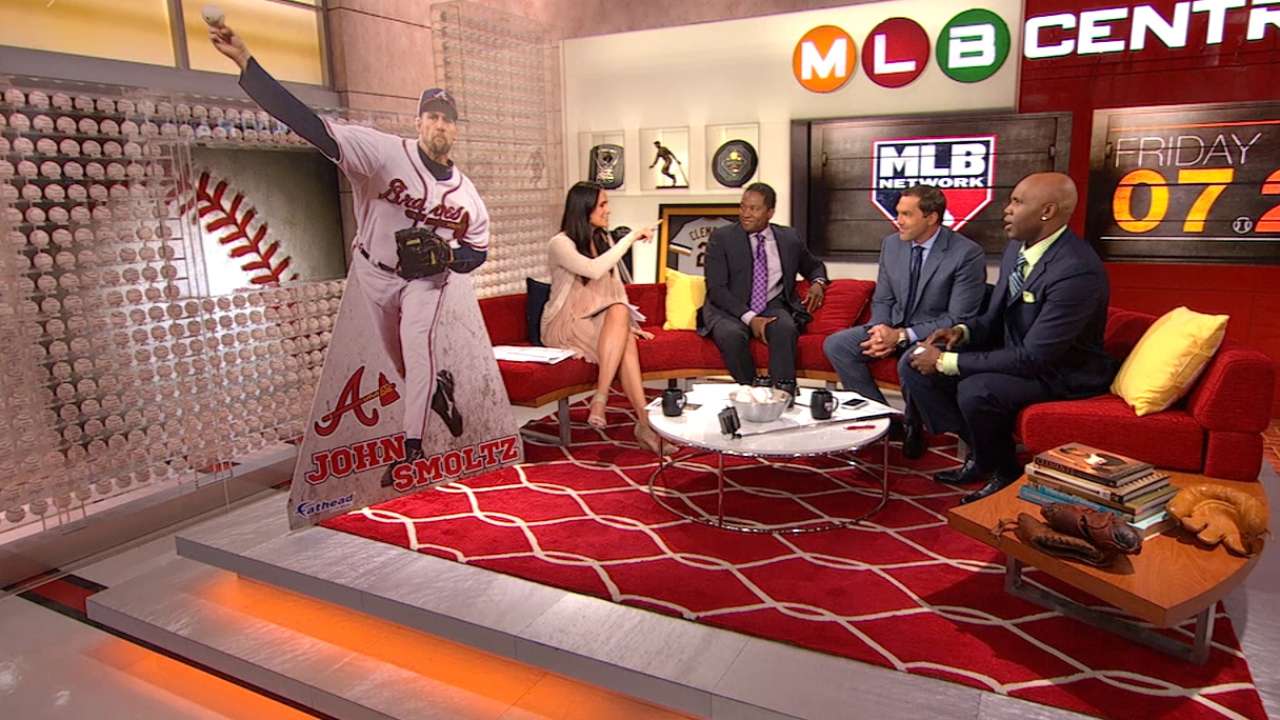 They knew about Welk, though, the noted band leader who had his own television show for more than 30 years and was the king of the accordion. In fact, when Smoltz's father, who also was named John, wasn't at one of his several jobs around Lansing, he was engaged in the family business of playing the accordion during various functions. He spent more than 50 years in a band, and he was joined by his brothers, who also played the accordion. Not only that, Smoltz's mother, Mary, played the instrument, and that's how she met his father. Smoltz's parents taught others how to play the accordion, including Little Smoltzie at 4 years old.
You probably know where this is going.
"Since my dad's dad played the button box, I was going be the heir apparent," Smoltz said. "It's a dying art, but that's how I grew up, listening to polkas on eight-track tapes. We'd go watch my dad play at weddings, and he'd play at family functions. We had a lot of fun, because that was the culture back then, and I guess I was pretty good."
No surprise there.
"I competed in tournaments all over, and the accordion was always bigger than me, all the way to the age of 7," Smoltz said, chuckling. "The whole experience taught me a lot. I learned about discipline and about how you can't miss practice. You have to put a lot of time into playing, and it prepared me for other things I didn't think it would prepare me for."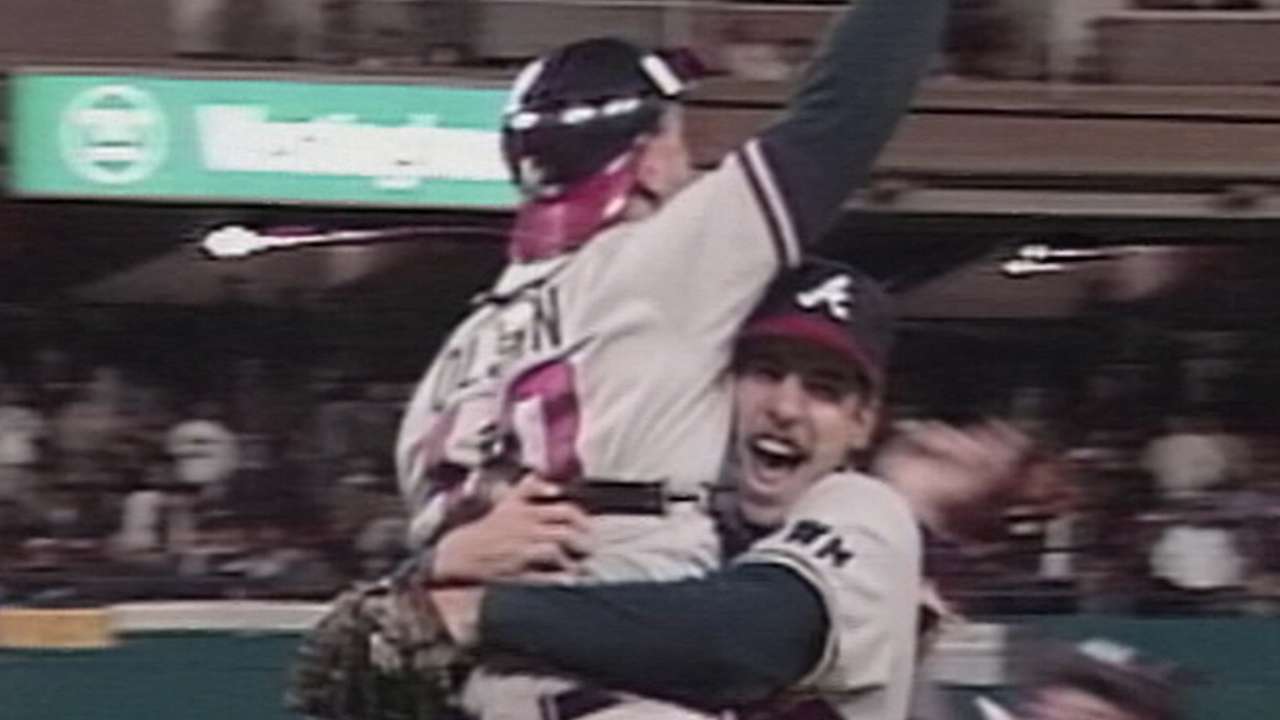 For instance, like Game 7 of the 1991 World Series. That's when Smoltz traded dramatic moments with the Twins' Jack Morris, one of Little Smoltzie's idols when Morris played for the Tigers. In the end, the Twins beat the Braves, 1-0, in 10 innings, but Smoltz pitched a shutout for the first seven.
The secret: Big Smoltzie recalled the numerous times in which Little Smoltzie practiced Game 7s in their backyard in Lansing.
That was after Little Smoltzie's accordion days, of course.
"Who knows if my parents allowed me to pursue baseball, because they thought in the back of their minds, 'Oh, he'll return to the accordion,' or, 'Maybe he might not be that good in baseball,'" Smoltz said. "But once they saw that baseball was my passion, they did everything they could to help me succeed. It's one of the lessons I hope to convey in my Hall of Fame speech. If you're a parent, allow your kids to pursue their dreams.
"The one deal that I did make with my parents back then was that I would pick up another instrument while I played baseball, and because of that, I did pick up the drums for a while."
How well does Smoltz play the drums? I mean, do you even have to ask?
Terence Moore is a columnist for MLB.com. This story was not subject to the approval of Major League Baseball or its clubs.