MLB.com Columnist
Jonathan Mayo
Conforto capable of sparking Mets' offense
Touted prospect has power, patience at plate, ability to hit righties, lefties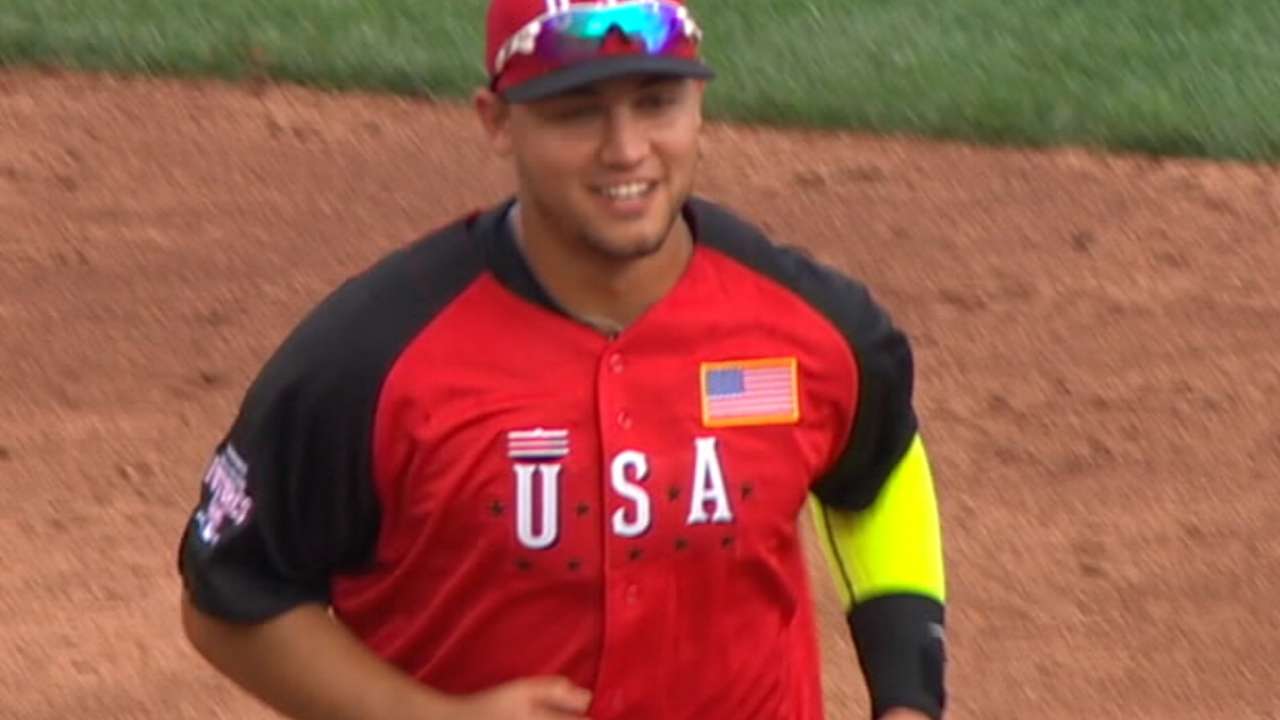 Sometimes, you do get what you wish for.
Mets fans have been clamoring for the team to call up prospect Michael Conforto to help out a lagging offense. It's unfortunate that the wish came to fruition on Friday because of an injury to Michael Cuddyer, but the Mets' first-round Draft pick from 2014 is on his way to New York.
With fewer than 600 professional plate appearances, there isn't a whole lot of track record to use as a resource in trying to determine what kind of player Conforto will be in the big leagues. The 133 games of experience the Oregon State product has under his belt do paint a picture of a pure left-handed swing, power and patience at the plate.
The No. 10 overall pick in last year's Draft was thought by many to be the best pure college hitter in the class (the other camp voted for Kyle Schwarber, and now both are in the big leagues). Conforto's .331 average during his summer debut in 2014 would have been second in the short-season New York-Penn League had he had enough at-bats to qualify. His overall .331/.403/.448 line set the tone for what was to come.
Conforto hit .283/.350/.462 during his full-season debut at Class A Advanced St. Lucie, earning a bump up to Double-A after just 46 games. Before dismissing those numbers as pedestrian, keep in mind that the Florida State League is not an easy place to hit. Neither is the Eastern League, but Conforto actually performed better once he reached the higher level, hitting .312/.396/.503 in 45 games with Binghamton until his big league callup.
There's no question Conforto has lived up to the 55 hit grade he has on Prospect Watch, where he's ranked No. 64 on the Top 100. (Spoiler alert: He'll be much higher in next week's re-rank.) He's just starting to reach the 60 power grade. Conforto has a respectable .471 slugging percentage in his career, but there's more to come there. That said, he doesn't sell out for power, and he's struck out just 90 times in 520 career at-bats.
Conforto has drawn 56 walks in that time as well, and his willingness to work counts will serve him well as he gets to know Major League pitchers. Expecting a ton of power from him right away probably isn't fair, but there should be some, and given his advanced approach at the plate, seeing him hit .280 or so seems reasonable.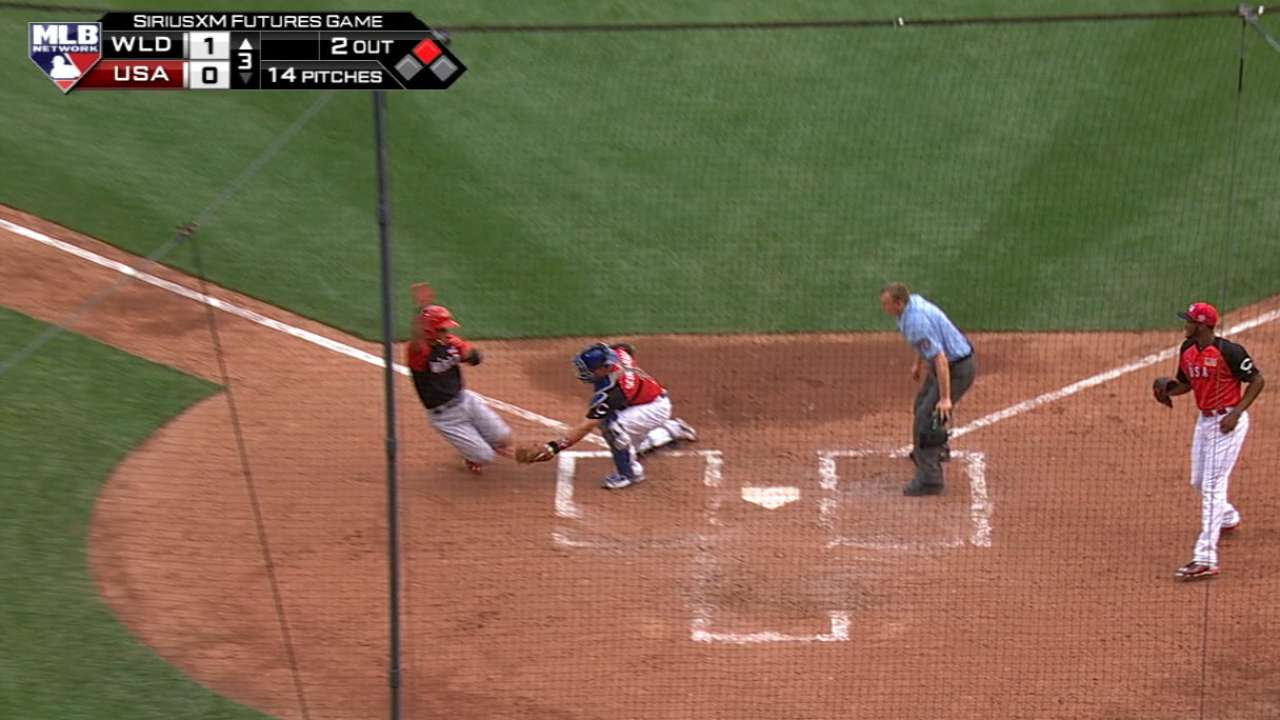 If teams feel they'll be able to get the left-handed-hitting Conforto out with southpaws, they might want to pause for a minute. Conforto has hit .280 (40-for-143) against left-handers as a pro, and he actually hit over .300 against them in Brooklyn and Binghamton. Cuddyer, a right-handed hitter, has a .288 career average vs. left-handed pitching, and only .226 this year, for whatever that's worth.
Conforto is limited to left field defensively, and he's adequate there. Those that watched the SiriusXM All-Star Futures Game saw he's capable of making strong and accurate throws. But let's be honest here. No one wanted Conforto to come to New York for his glovework. It's all about his bat and what it can do to help an offense last in the National League in OPS. Don't expect Conforto to be the savior, but he should make a solid contribution to the Mets' playoff push.
Jonathan Mayo is a reporter for MLBPipeline.com and writes a blog, B3. Follow @JonathanMayo on Twitter. This story was not subject to the approval of Major League Baseball or its clubs.