ICYMI: One tough inning downs Padres in opener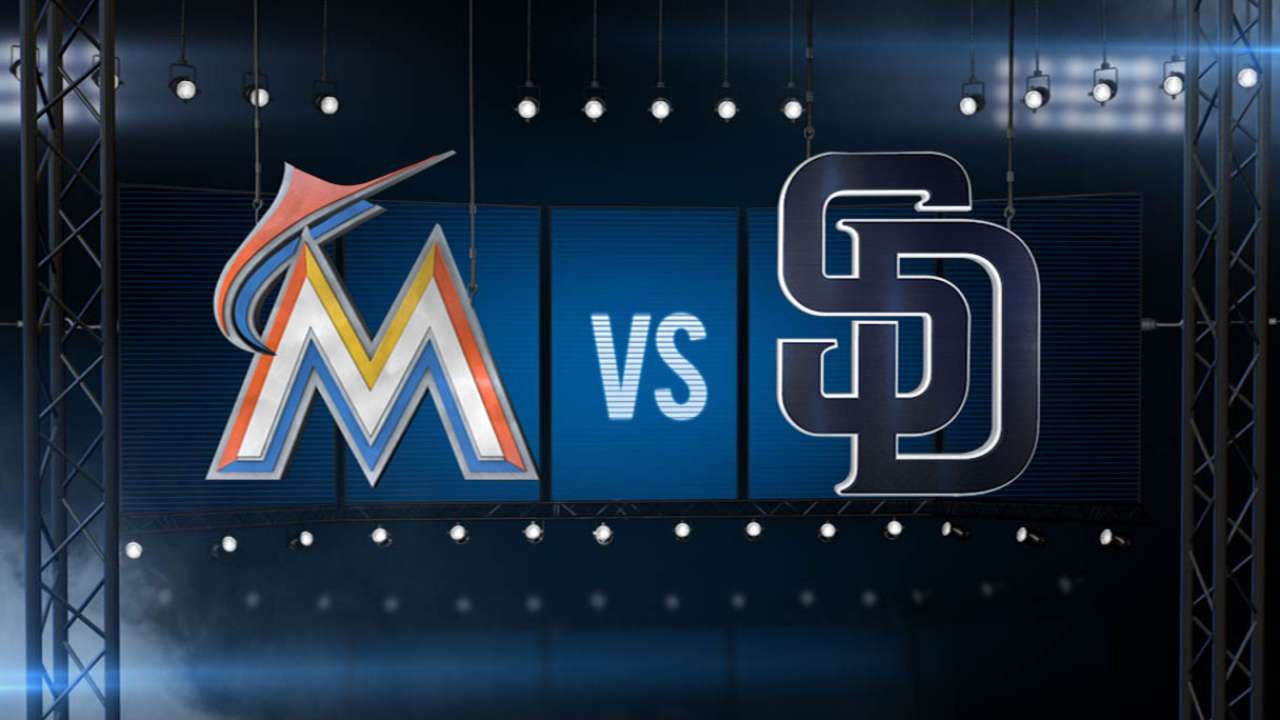 Through the first five innings of Thursday night's opener, starter Tyson Ross looked as solid and reliable as he has been all season. Ross held Miami scoreless through the first half of the game. His solid start would not hold up, however, as Ross was unable to get the last out of the sixth-inning and surrendered five-straight singles in that same frame.
What had been a pitching duel between Ross and Tom Koehler up to that point was quickly erased, and the 0-0 tie that kept both teams gridlocked had been washed away after a four-run inning for Miami. As it would turn out, those four runs would be all that the Marlins needed as San Diego dropped the first of a four-game set in its 4-0 loss to the Marlins.
On the pitching side of things, Ross ended the night throwing 98 in five-plus innings, surrendering four runs -- only three of which were earned -- on eight hits and eight strikeouts. The Padres' relief corps, which had been shaky earlier this week, stepped up on, and kept the Padres within striking distance with Marcos Mateo, Kevin Quackenbush and Shawn Kelly combining for 3.2 innings of shutout baseball. The three pitchers surrendered only two hits while striking out one over their three-plus innings.
Meanwhile, the Padres offense was stymied by Koehler and the Marlins bullpen as San Diego only managed to pound out three hits on the day. Shortstop Alexi Amarista enjoyed a multi-hit game after going 2-for-3 at the plate while first baseman Yonder Alonso collected the only other Padres hit of the night. Despite the valiant effort in the beginning of the game, Ross would ultimately be pegged with the loss after the offense was unable to respond to the surging Marlins.
The Padres return to action for the second game of the four-game set Friday with Andrew Cashner taking the hill against Dan Haren and the Miami Marlins. In case you missed it, here are some highlights and stories you may not have seen on Thursday:
Padres post-game recap: Shaky sixth sinks Ross and Padres
Kemp makes a find running grab at the wall in right field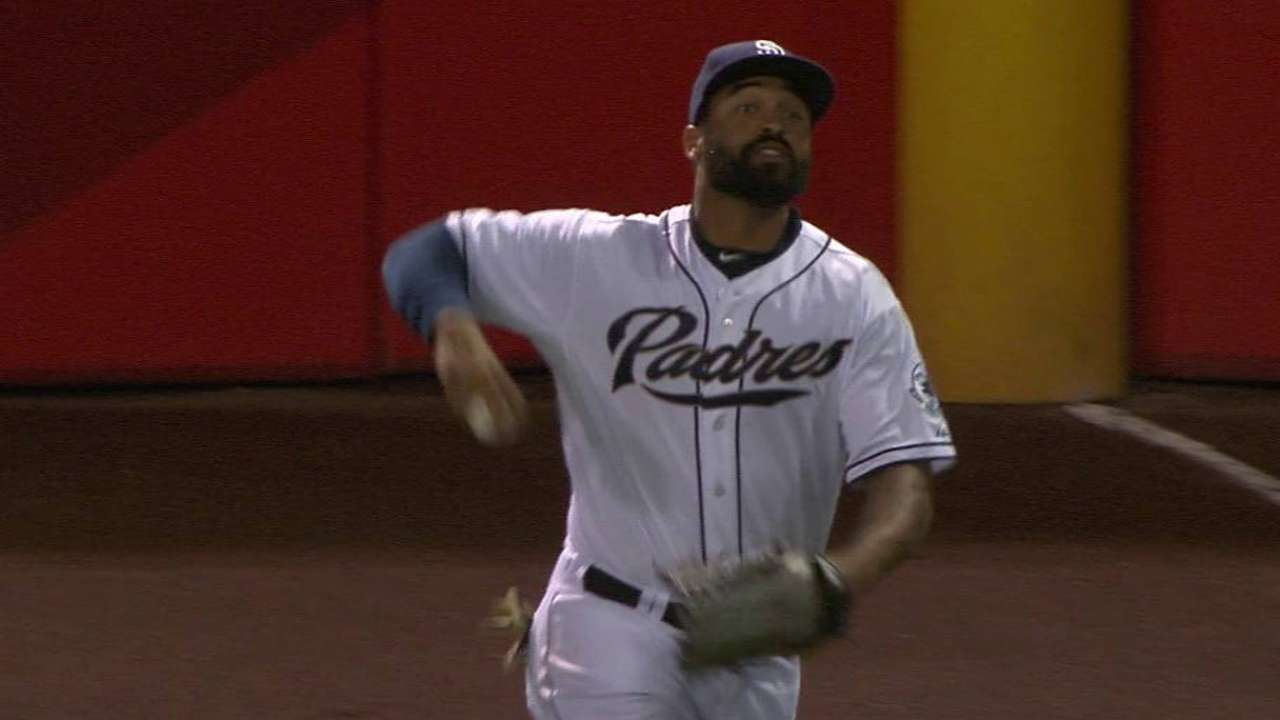 The Padres infield executes a beautiful 3-6-1 double play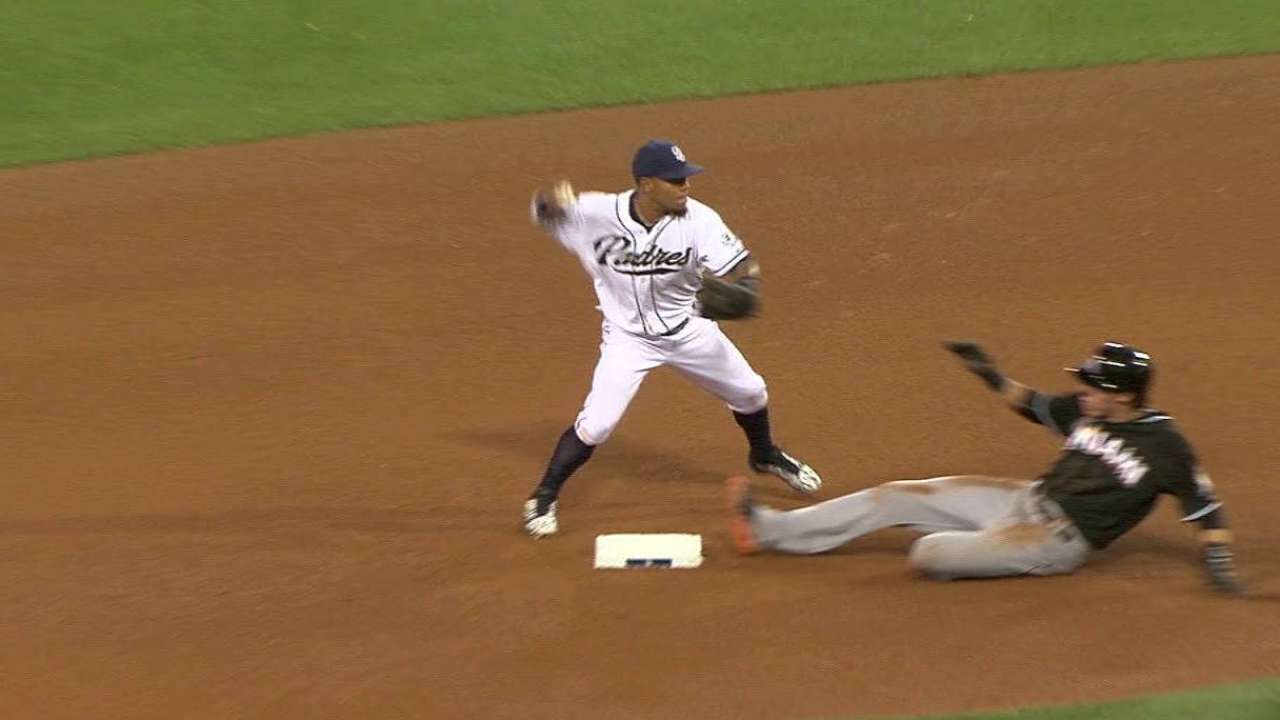 Manager Pat Murphy discusses Tyson Ross after Thursday's opener
Friars' first baseman gives back to community: To Alonso, Boys and Girls Clubs much more than charity
Selections for part of 2016 Draft decided upon: Padres get first pick in Competitive Balance Round B
Hot hitting outfielder dishes on second half: Matt Kemp returns to #PadresSH to Discuss Resurgence
Down on the Farm: Jankowski promoted to Triple-A El Paso in day of moves
Murph's Musings: Good news on Justin Upton, Myers, Spangenberg injuries
Notable Notes: Game Notes vs. MIA (07.23) Ross Takes the Hill as Friars Face Fish in Series Opener
Looking forward
Friar Forecast: Cashner takes on Padres amid trade rumors
Friday's probable pitchers: Andrew Cashner (3-10, 4.10 ERA) vs. Dan Haren (7-5, 3.46 ERA)