Sharply dressed Snow striving for next level
Mariners pitching prospect experiencing improvement at Triple-A Tacoma this season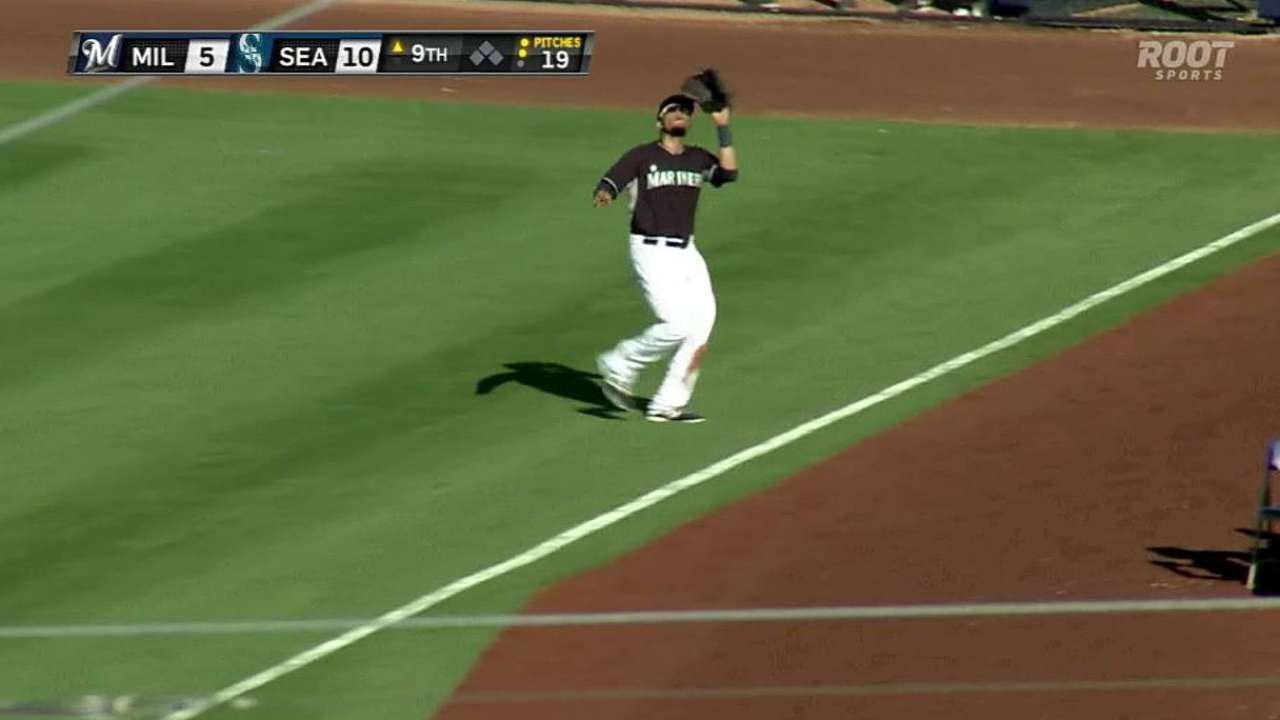 TACOMA, Wash. -- Forrest Snow has a habit of overdressing.
Snow's wardrobe has been his mark as a professional since he was chewed out by longtime Everett AquaSox trainer Spider Webb for wearing a T-shirt to his first professional practice in 2010. It was pro ball, Webb said, and Snow, a recent 36th-round Draft pick, needed to act and dress the part if he wanted to keep a job.
Snow, now a starting pitcher with the Triple-A Tacoma Rainiers, heeded that advice. The 6-foot-6 right-hander sports suits, ties and sweaters during Spring Training and "dresses to the nines" for Pacific Coast League road trips. A few Rainiers teammates even made fun of him when he showed up to his first Triple-A game in 2011 in a suit.
In his fifth stint with Tacoma, Snow, 26, said he's now not as over the top with his outfits since he has become more comfortable in the Rainiers' locker room. But just three weeks removed from making his first PCL All-Star team, he said he is working to avoid becoming too comfortable.
"There are so many talented pitchers in the lower levels that are here to take my job, and let's be honest -- I'm here trying to take the guys' job above me, so I need to approach the game in a professional manner," Snow said. "I feel like by dressing well, you look good, you feel good, you play well. It all kind of ties in."
Snow managed to look good on the mound, too, to start the 2015 season. He posted a 2.24 ERA over his first 17 games, a mix of starts and relief appearances. Both Snow and the Rainiers' coaching staff said the development of a fourth pitch -- what Snow calls a slider-cutter combination or a "cutter with some depth" -- has been largely to thank.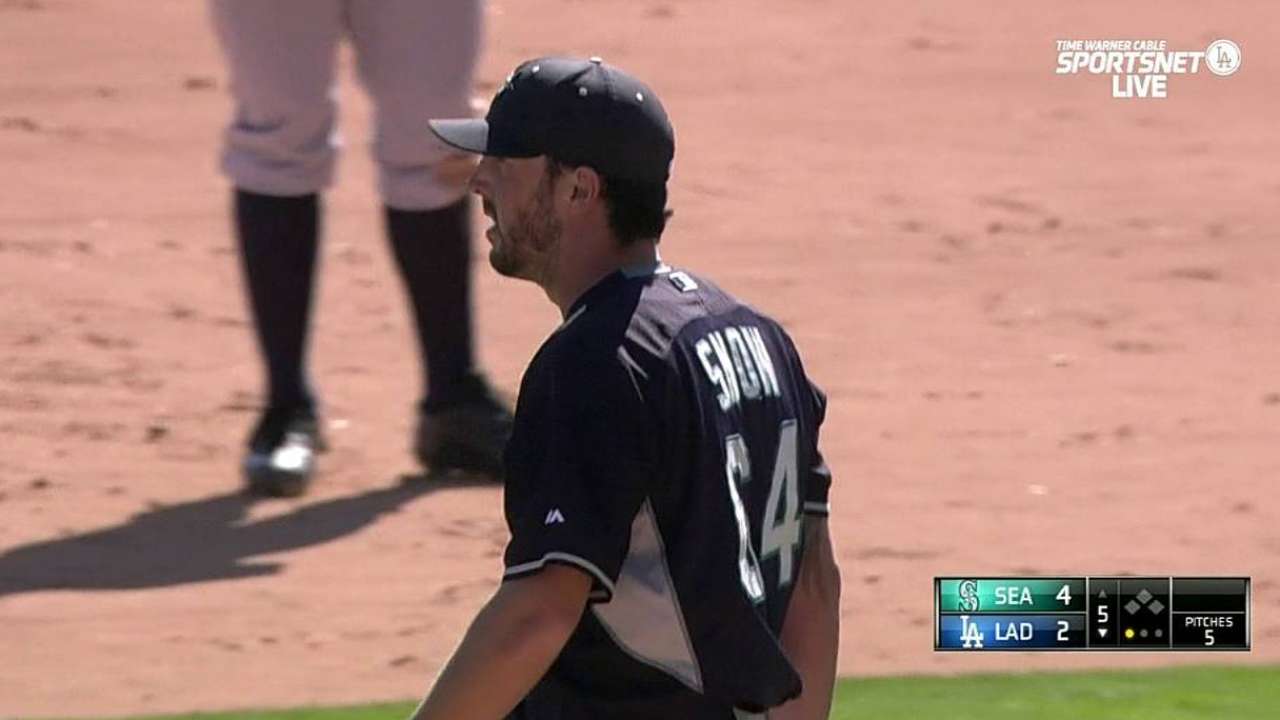 It's a pitch that Snow first started experimenting with in 2011 but has gotten results with recently. After losing part of last season due to a positive test for marijuana in September 2013, Snow said he felt he owed the Mariners a few starts and pitched in the Venezuelan Winter League. There and in his Spring Training work with Rainiers pitching coach Jaime Navarro, his fourth pitch became more reliable.
"Last year, I told him we needed to get another pitch that we could use as the out pitch," Navarro said. "Little by little, his arm handled it the right way."
That extra work gave Snow another weapon on the mound, but the innings, combined with little time off, have started to pile up. Snow's past three starts have been his roughest, but the former University of Washington Husky said he's close to regaining the health and consistency that made him an All-Star earlier this season.
And just like that overdressed Triple-A newbie in 2011, he's only one phone call away.
"I've been knocking on the door for a while now and I'm trying to force the Mariners to play their hand," Snow said. "It's been a dream to play for the Mariners since I was a kid, so I'm going to ride it out until they say it's not gonna happen. I'll keep playing until nobody thinks I can play any more."
Andrew Erickson is an associate reporter for MLB.com. This story was not subject to the approval of Major League Baseball or its clubs.