Napoli finds stroke in second 3-hit game of '15
Red Sox first baseman homers, hits two doubles in loss to Astros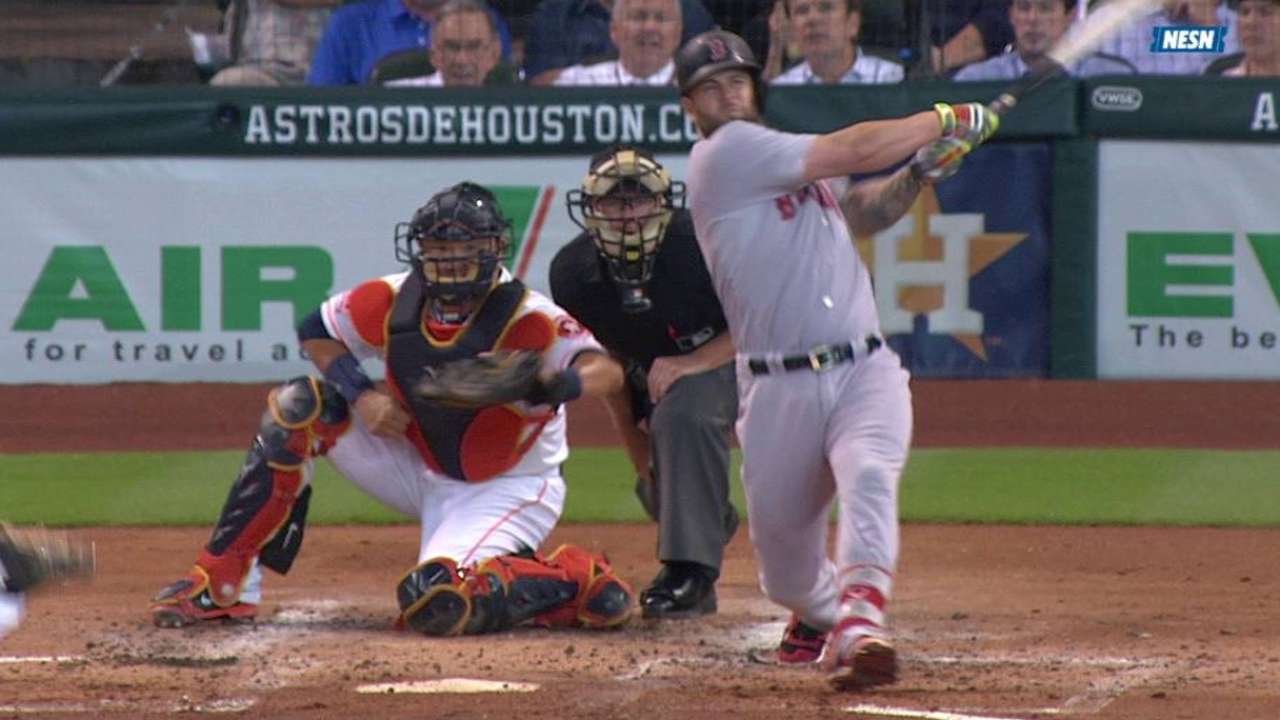 HOUSTON -- Positive developments have been hard to find for the Red Sox of late, but the lasers that came off Mike Napoli's bat on Thursday night during a 5-4 loss to the Astros certainly qualify.
A stunningly tough season for Napoli took a better turn in the finale of a seven-game road trip, as the first baseman belted a home run and two doubles.
The three-hit game was Napoli's second of the season -- and first since April 25.
The home run was Napoli's first since June 17, snapping a drought of 73 at-bats.
"Yeah, I mean I've been feeling a lot better since the All-Star break," said Napoli. "But yeah, I put it together tonight. What I was working on I brought it into the game. It was a good feeling to make good contact and I've been seeing the ball well."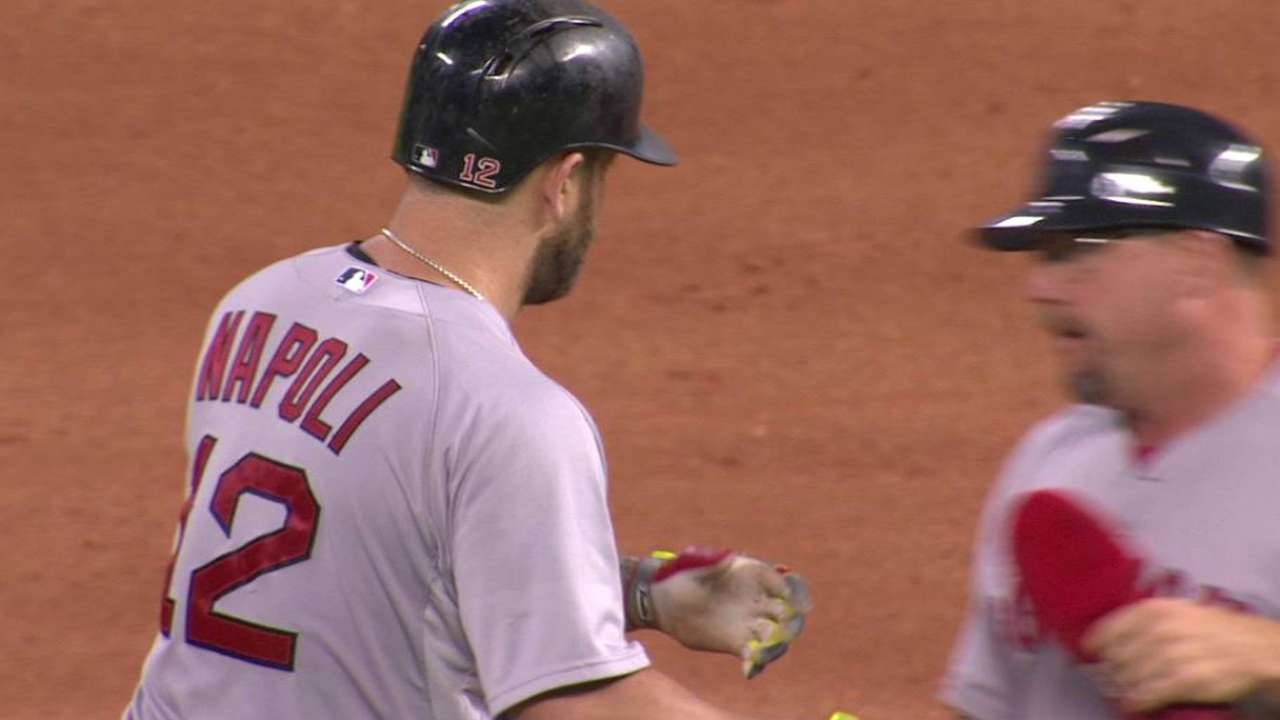 Napoli wants to stay with the Red Sox, the team he's played for since 2013. But if Napoli starts to hit, he gains a little trade value leading up to the July 31 non-waiver Trade Deadline.
Napoli is a free agent at the end of the season, and his track record of postseason success could be appetizing for teams who need another bat.
"It's out of my control," said Napoli. "Whatever happens is going to happen. But I'm a Boston Red Sox right now so I'll come here, prepare and try to win."
In the top of the eighth, Napoli scorched a liner over Preston Tucker's head in left for a game-tying RBI double.
The Red Sox wound up losing on a walk-off homer by Jose Altuve.
"It's tough," said Napoli. "No one is quitting here. We just keep fighting. It's been a rough stretch but we're out there giving it everything we have. It's unfortunate."
Ian Browne is a reporter for MLB.com. This story was not subject to the approval of Major League Baseball or its clubs.