Homer from Altuve caps thrilling day for Astros
Club acquires Kazmir then sweeps Red Sox to move one back in AL West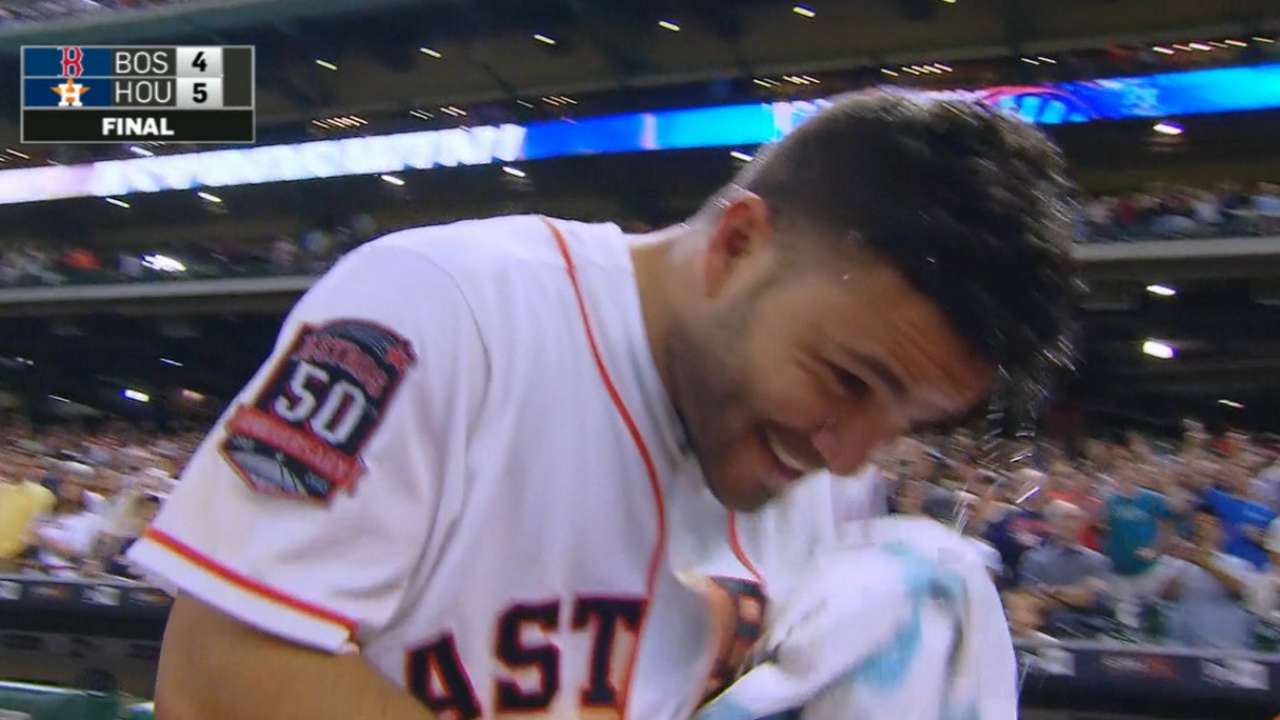 HOUSTON -- Now fully dry of the celebratory ice-water bath he received both as he crossed home plate and as he was being interviewed postgame following the Astros' 5-4 win against the Red Sox on Thursday night, Jose Altuve only recalled one other walk-off home run of his career, coming in the Minor Leagues.
That's not what had him so excited following the back-and-forth affair he ended.
"One of the best pitchers in the league [Scott Kazmir], now he's going to be part of us, he's going to throw tomorrow," Altuve said. "Big shot to win a game if he's pitching."
Altuve's missile to the Crawford Boxes not only gave the Astros their first walk-off home run since 2014, it capped a whirlwind day that started 10 hours earlier when Houston acquired Kazmir from the A's as the first domino in what's sure to be a frenzied non-waiver Trade Deadline for starting pitchers. It also moved the club to one game back in the American League West.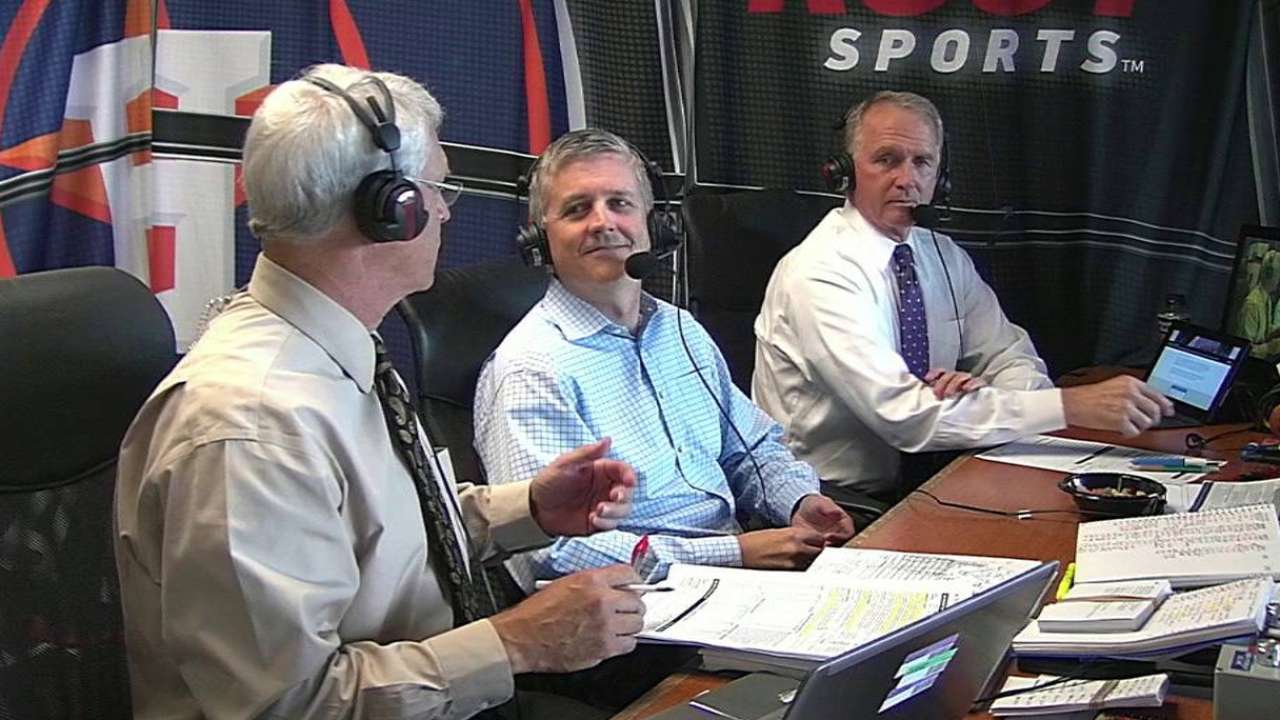 With Kazmir now on board, Altuve and the Astros pounced on a reeling Red Sox team, coming back from two one-run deficits, highlighted by a three-run seventh inning and, of course, Altuve's screaming liner that replay review confirmed just cleared the left-field wall.
"We've played some good baseball these first two series, we now go on the road and we'll be home in a few days," said Astros manager A.J. Hinch. "We need to continue to play good baseball to keep propelling this thing forward, and when you win games like this, it breeds all the confidence in the world."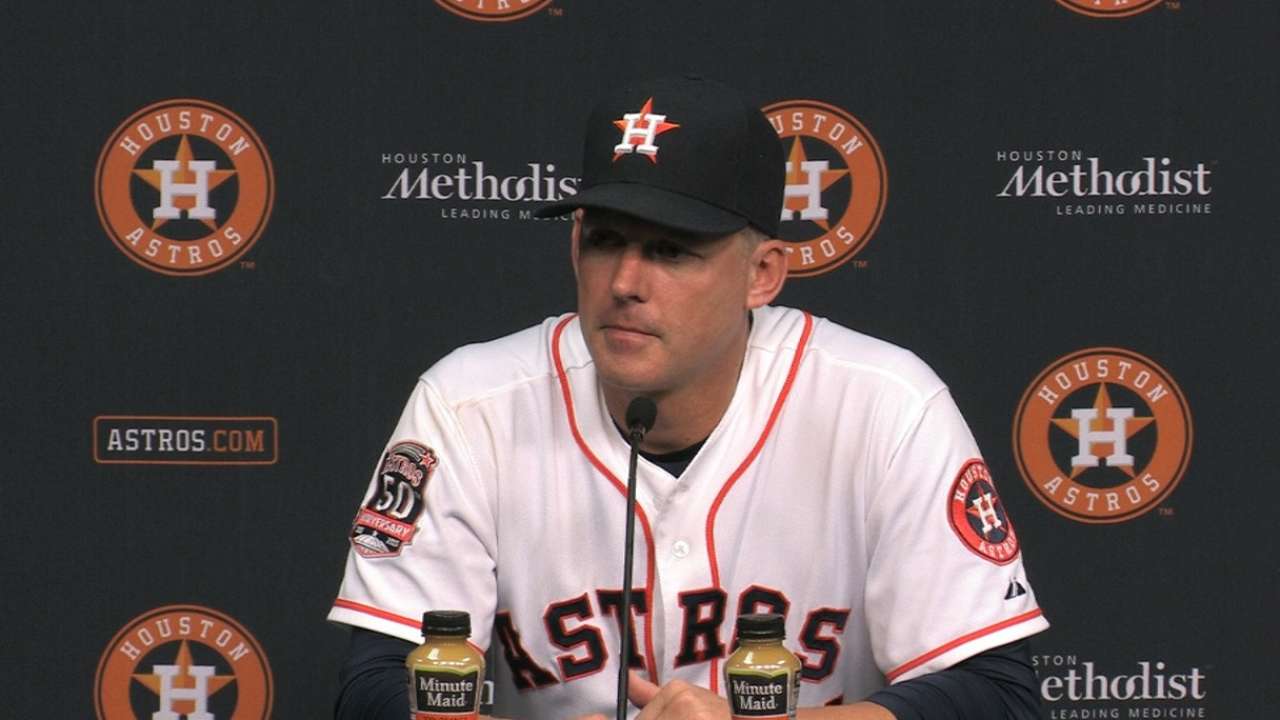 For a team that limped into the All-Star break on a six-game losing streak and saw its once healthy lead atop the AL West evaporate and eventually disappear, Thursday marked a turning point -- a fun one, according to Altuve.
"You're going to have a lot of fun when you're winning, especially right now," Altuve said. "We have a really good start to the second half. Everybody's playing hard and doing everything they can to win the game."
Houston's won five of its last six and, to try and maintain the fun, has veteran Jed Lowrie on a rehab assignment and George Springer's wrist injury healing on schedule.
And, of course, the newest addition, Kazmir.
"I'm really happy," Hinch said before the game. "I feel like we got better. We were able to get one of the best pitchers available. It's a big boost. You ask your front office to pay attention to what you're doing on the field and how your season's evolving.
"[Kazmir] will be on the mound tomorrow, which everybody will be excited about."
Chandler Rome is an associate reporter for MLB.com. This story was not subject to the approval of Major League Baseball or its clubs.