0-7 road trip puts Red Sox in a tough spot
Boston falls to 12 back in the AL East after going winless in Anaheim and Houston
HOUSTON -- It was a road trip that left the Red Sox with a feeling of utter disbelief, and not in a good way.
When Jose Altuve's walk-off homer just cleared the left-field wall at Minute Maid Park to cap a 5-4 victory for the Astros on Thursday night, the only consolation for manager John Farrell's team was that the journey was mercifully over.
By going 0-7 in Anaheim and Houston, it was Boston's longest winless road trip since going 0-8 to end the 1951 season.
Consider that when the post All-Star break trip began, the Red Sox were 6 1/2 games back of the first-place Yankees in the American League East. They come home staring at a 12-game deficit and knowing that only a comeback of historic proportions could get them to the postseason.
For a team that still has quite a few proud veterans, it is a tough pill to swallow.
"Not much to say about it, I really don't," said David Ortiz. "It just doesn't come together. Keep fighting. That's all we can do, right? Can't check out."
What made Thursday's series finale so hard to take was that the Red Sox fought hard to come back, getting a homer from Ortiz and then an RBI double by Mike Napoli to tie it up in the eighth.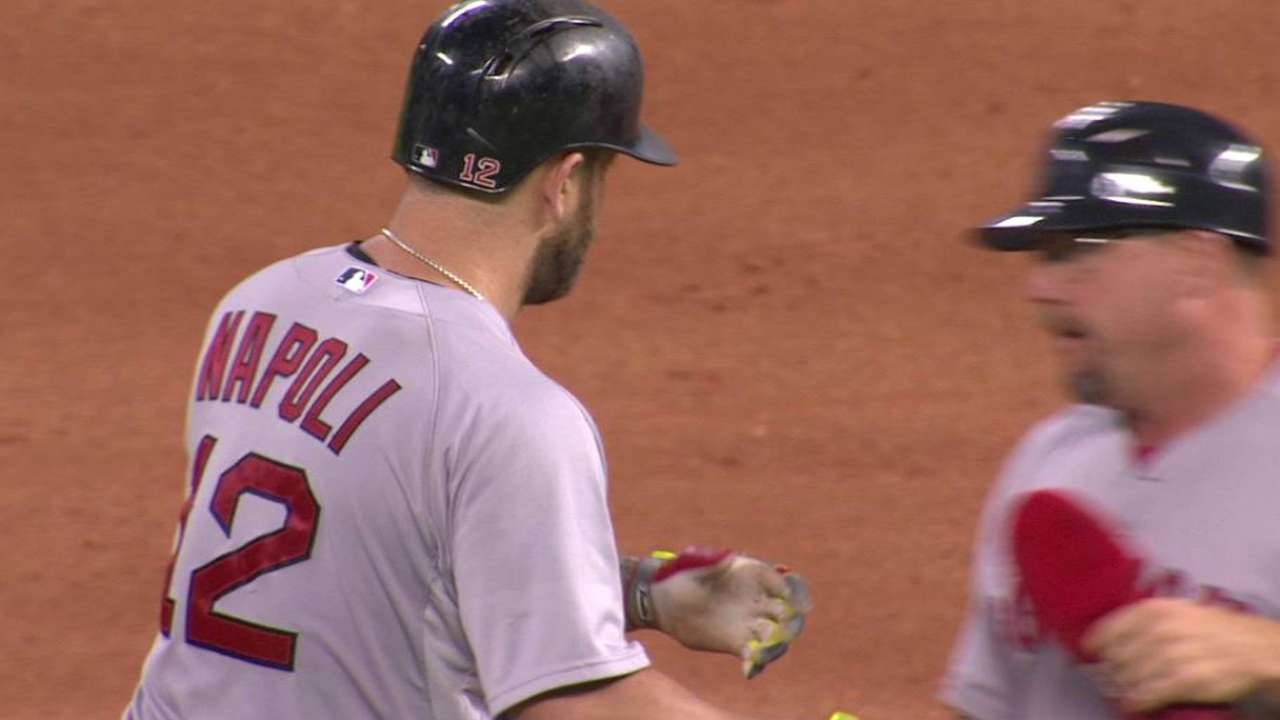 But even after Mookie Betts singled to open the ninth, Boston couldn't take the lead. The losing streak is now a season-high eight games for the Red Sox, who have the worst record in the AL at 42-54.
Reliever Craig Breslow fell behind, 3-1, to Altuve, and the sweet-swinging second baseman jumped on a 90-mph fastball that caught too much plate.
"I mean, it's tough. Obviously we were playing pretty good baseball going into the break," said Breslow. "It seems like we've had some untimely days off, breaks, where we start to gain some momentum and then something obviously slows it down. But we didn't play very good baseball on this road trip, that's the bottom line. We're going back home now with a chance to turn some things around."
There seemed to be a different reason for defeat each night. Some nights it was a subpar start. There were a few times the offense was nearly silent. And on Thursday, the bullpen gave up four runs to offset a solid start by Wade Miley.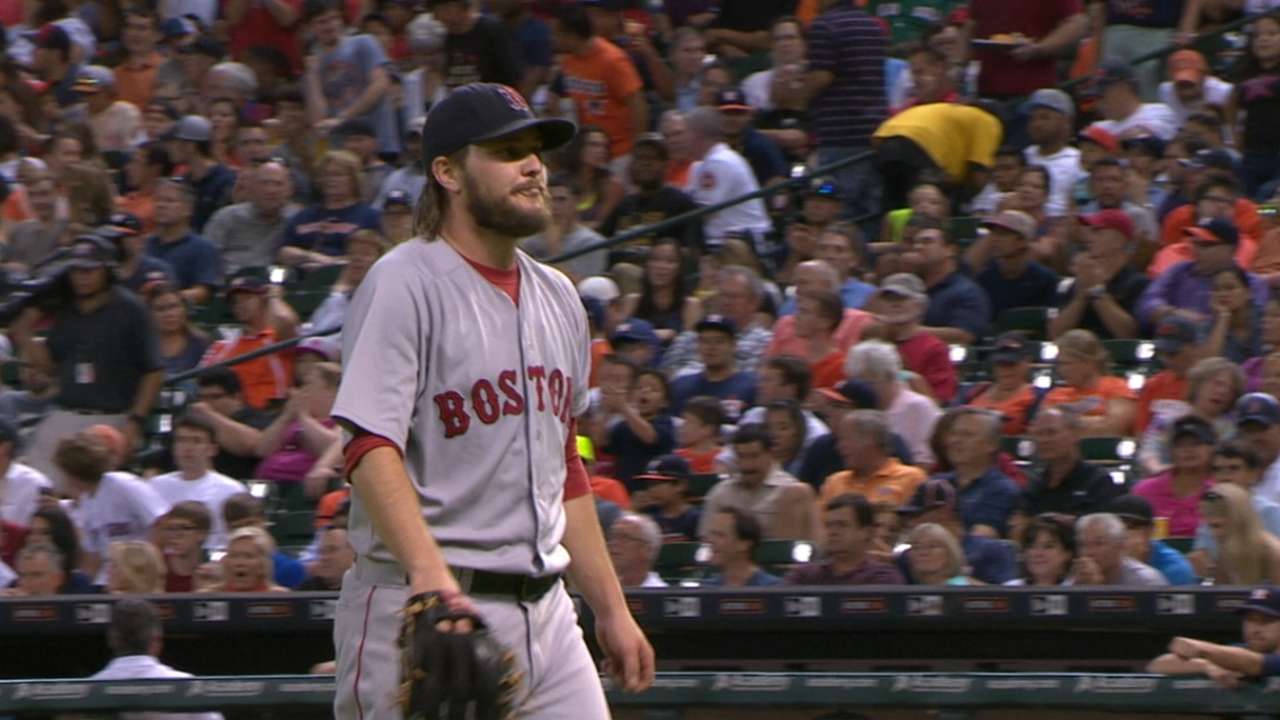 "Anytime you go winless, it's not a good [road trip]," said Farrell. "That sums it up."
The Red Sox were outscored, 39-13, in the seven games, and the four runs Thursday was the best output of the trip.
"Obviously it's not a very good trip," said Miley. "From a team standpoint it's not something you want to do coming out of the All-Star break, but it's in the past now so we've got to move on and we've got to figure out what we need to do and try to figure something out and get going again."
Ian Browne is a reporter for MLB.com. This story was not subject to the approval of Major League Baseball or its clubs.