Bats unable to back Colon's brilliant start
Mets avoid repeat of no-no, muster only 3 hits off Kershaw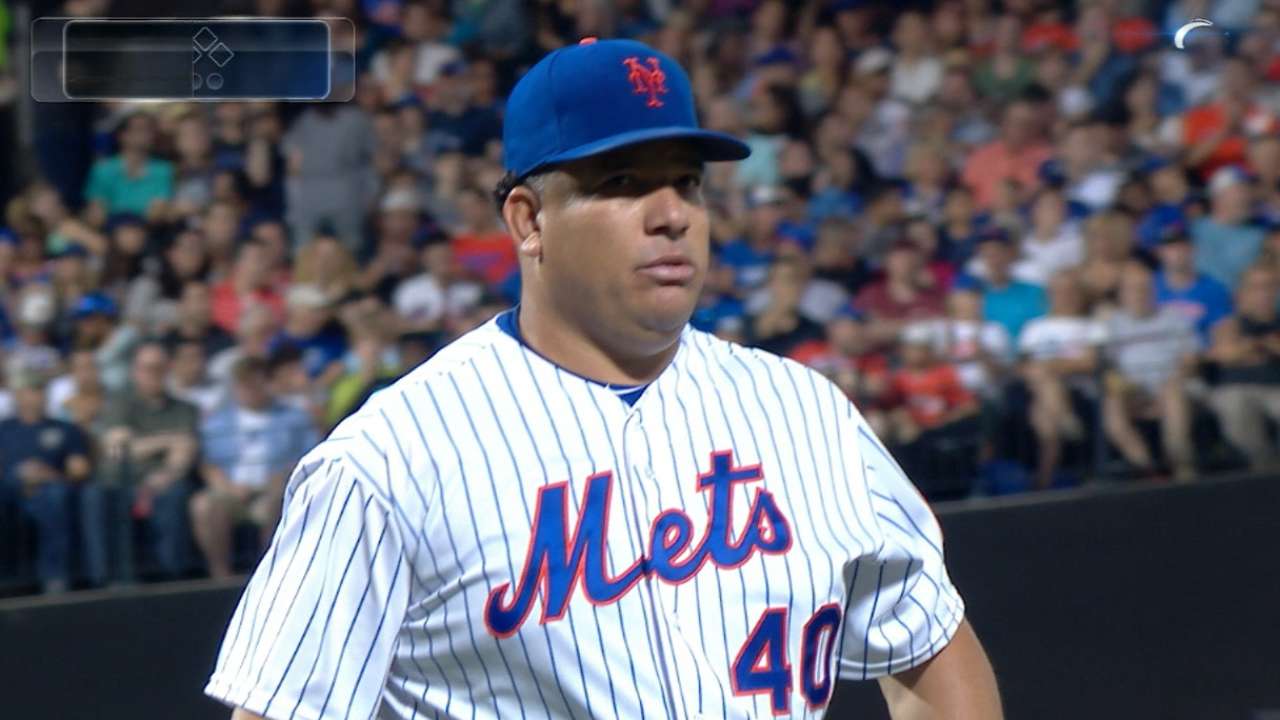 NEW YORK -- The Mets didn't get no-hit again Thursday night. And when their 3-0 defeat to the Dodgers loses itself to history and is uncovered again, it won't look like they even came close. In the end, New York mustered three singles against Clayton Kershaw, and hey, they even put the potential go-ahead runner on base in the seventh.
But to be at Citi Field was to watch a movie you've caught the ending to again and again. The outcome felt predictable. Here were the Mets, the Majors' worst hitting team statistically, and just the second since 1920 to start No. 4 (John Mayberry Jr.) and No. 5 (Eric Campbell) hitters with batting averages under .180 with at least 100 at-bats. On the other side was Kershaw, the reigning National League MVP who hadn't given up a run in 20 innings.
As Dodgers catcher Yasmani Grandal said afterward: "I definitely thought we were going to see a perfect game tonight."
He wasn't alone. Mets manager Terry Collins proved he had the same fear when he declared in unprovoked pregame bravado that he was "not embarrassed" by the Mets' starting lineup, which featured four hitters with batting averages below the Mendoza Line. That was hours before Kershaw retired the first 18 batters he faced, and 27 of 30 overall in his 2-hour, 27-minute blink-and-you-missed-it masterpiece. That was before Curtis Granderson's leadoff single in the seventh, which sparked more surprise than nine more outs would have from the 34,222 present at Citi Field, saved the Mets from dubious history and overshadowed an excellent outing by starter Bartolo Colon.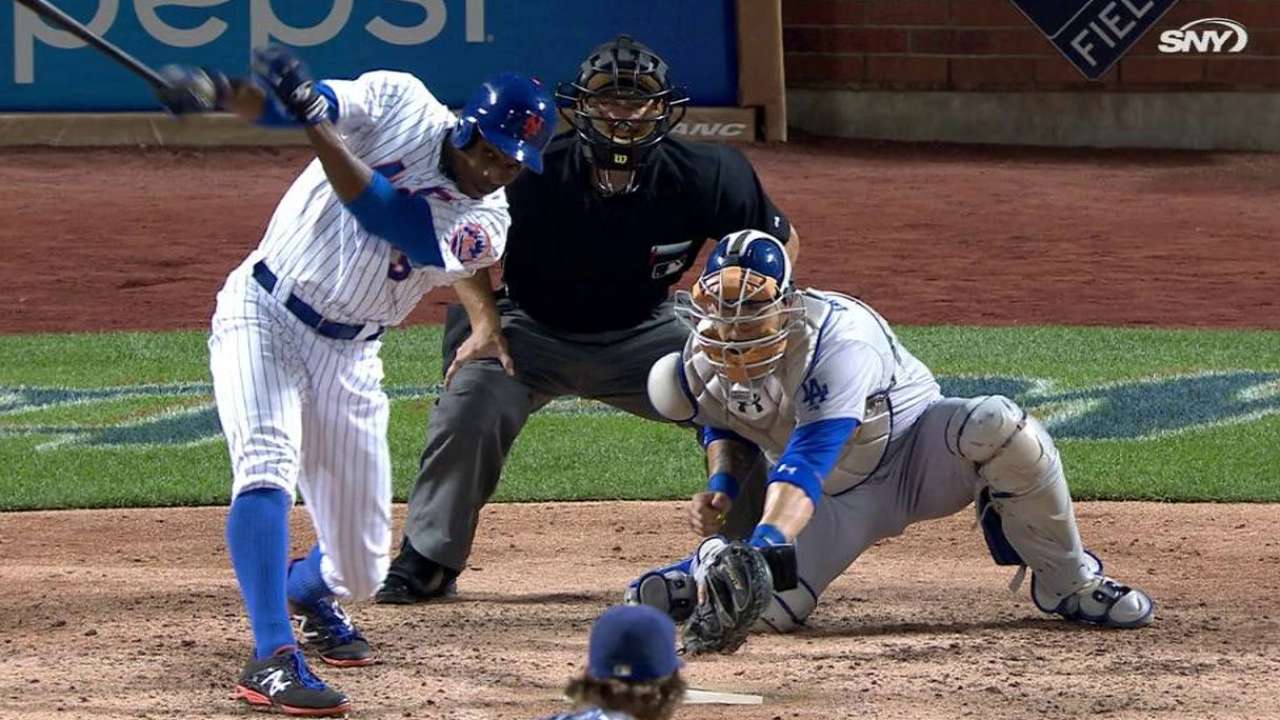 The Mets know how easily they could have fallen victim again to the ultimate offensive embarrassment. They were no-hit by Giants rookie Chris Heston on June 9, and on most nights could be considered candidates to become the 12th team since 1914 to be no-hit twice in one season. Thursday's matchup potentially provide the perfect (or, imperfect) storm.
"We were just hoping someone would find a hole someplace," Collins said. "Is it frustrating [for the pitchers]? You have to ask them."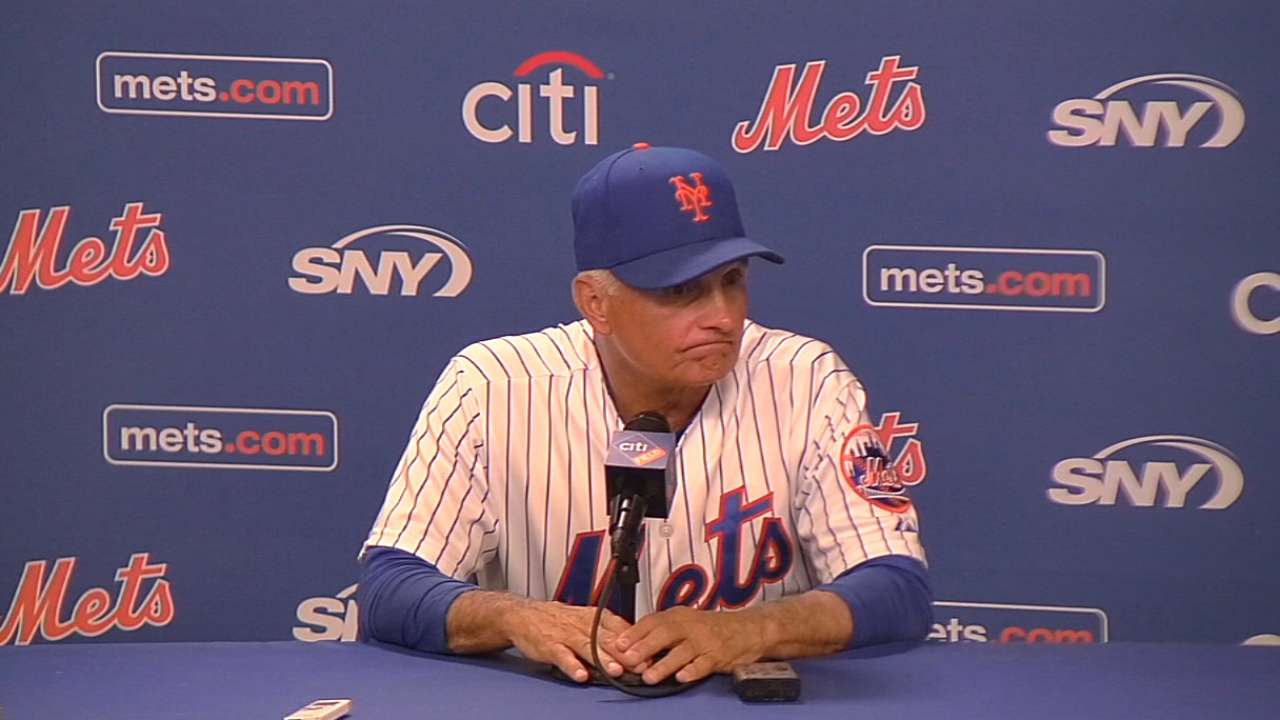 Colon scattered five hits over eight innings by darting his various fastballs to all corners of the plate. He didn't allow a walk, struck out four, and the fact that he made just one mistake -- a solo homer to Jimmy Rollins in the third -- allowed him to match Kershaw's pace. But that only made the Mets seem to go down swifter, seemingly stuck in a spin cycle so repetitive it's left them judging their performance with disclaimers.
On New York's 11th shutout loss of the season, Campbell said: "You're facing the best pitcher in the league, who is on top of his game now too."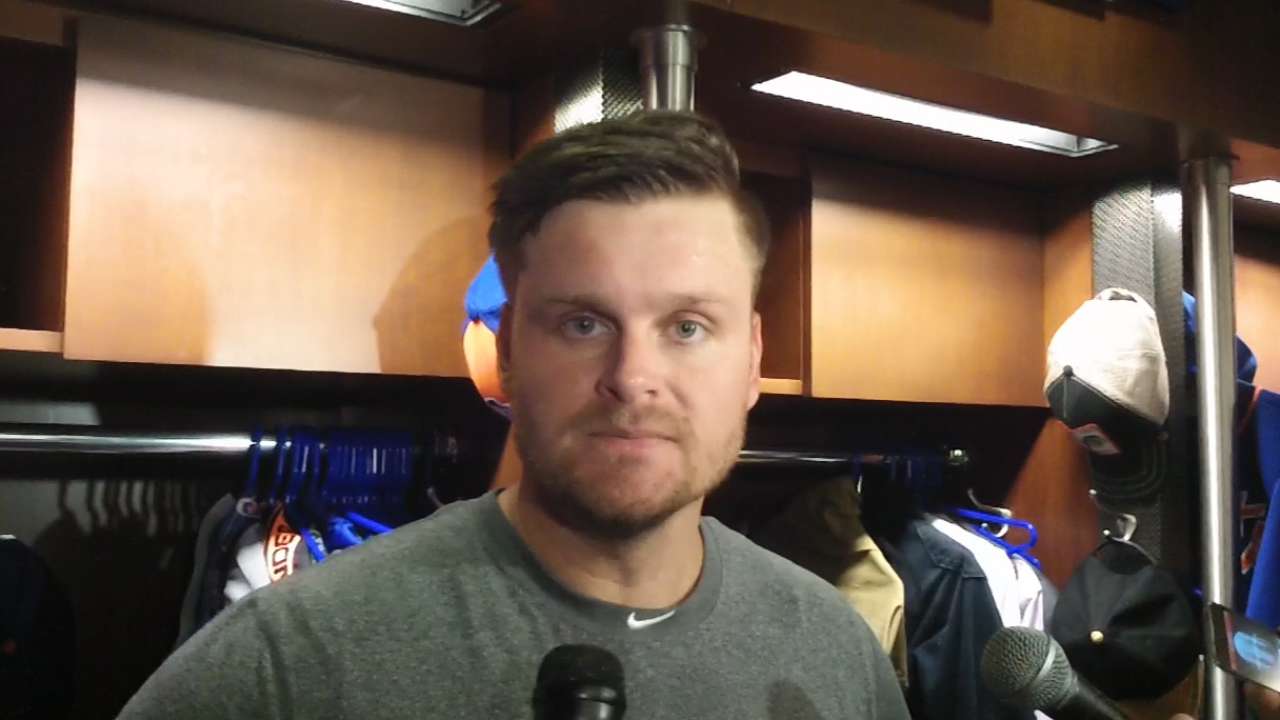 On his decision to pull Colon after 88 pitches in favor of reliever Carlos Torres, who allowed two runs, Collins shrugged: "We didn't score anyway."
The resignation could be felt in the crowd, whose sporadic boos didn't spit toward the Mets' inept offense but rather cruised in that direction, half-heartedly.
Joe Trezza is an associate reporter for MLB.com. This story was not subject to the approval of Major League Baseball or its clubs.