Kang getting it done as full-time shortstop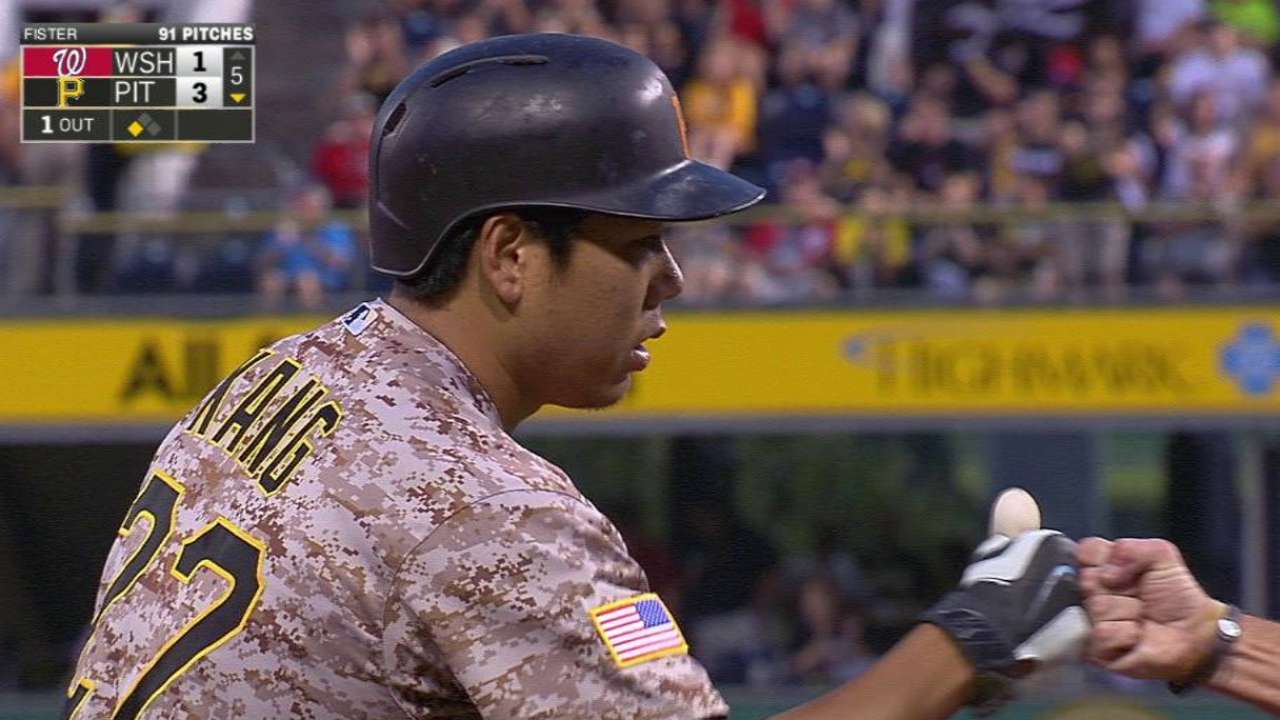 PITTSBURGH -- The Pirates made two moves to patch up the battered and bruised left side of their infield. One came Thursday, when they traded for Aramis Ramirez to be the everyday third baseman.
The other was made back in January, when Pittsburgh signed Korean Baseball Organization infielder Jung Ho Kang to a four-year, $11 million contract. Injuries have turned Kang into the Pirates' everyday shortstop for the foreseeable future, but he's playing like he earned the job and continued to do just that during the Pirates' 7-3 win over the Nationals on Thursday night at PNC Park.
The rookie hit a pair of doubles, drove in a run and scored one himself while once again showcasing his defensive ability.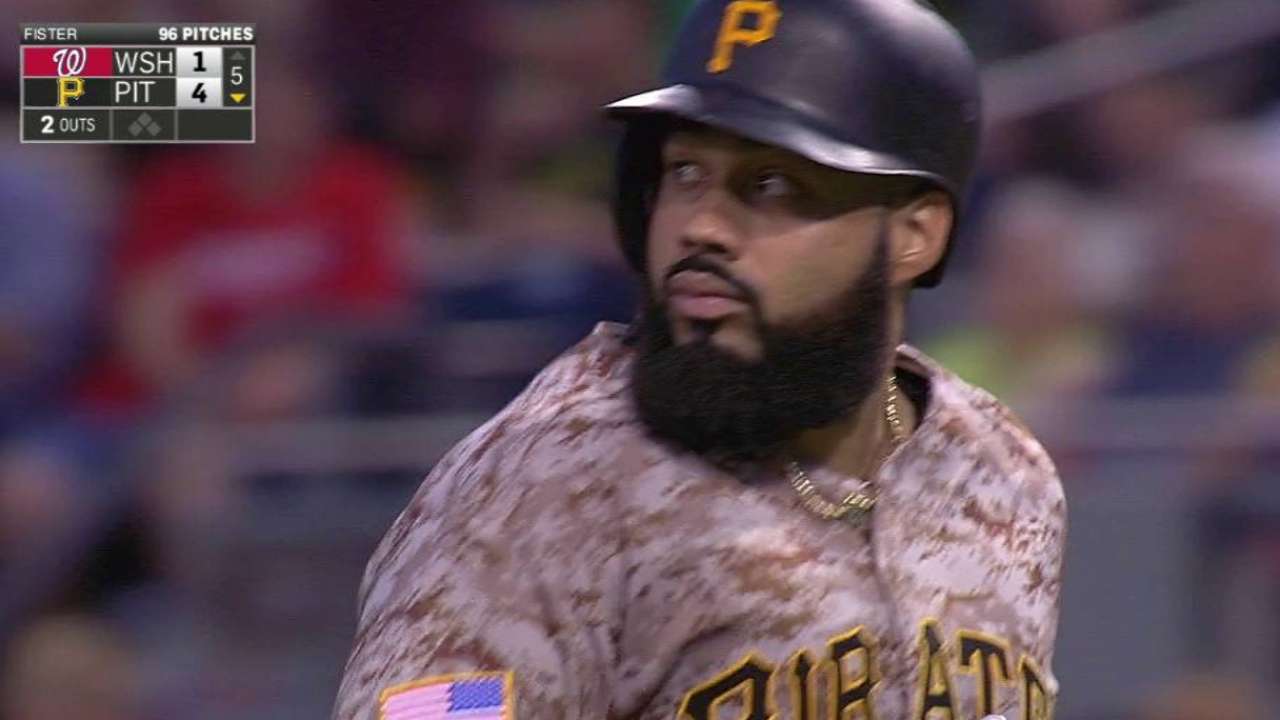 "You watch him handle himself on defense. He's steady. He's consistent. He's dependable," Pirates manager Clint Hurdle said. "That's one of the things we needed to reassess today was our dependability across the board, from myself to the coaches and the players as we continue to move forward."
While there were some initial concerns about Kang's ability to withstand a long Major League season, he's only gotten stronger lately. Kang has hit .360 with eight extra-base hits in July.
"I had a good break and rested pretty well," Kang said. "After that, I've been playing a lot of games so I feel comfortable at the plate right now."
"The extra bases have been coming his way," Hurdle said. "He's been living in the gaps."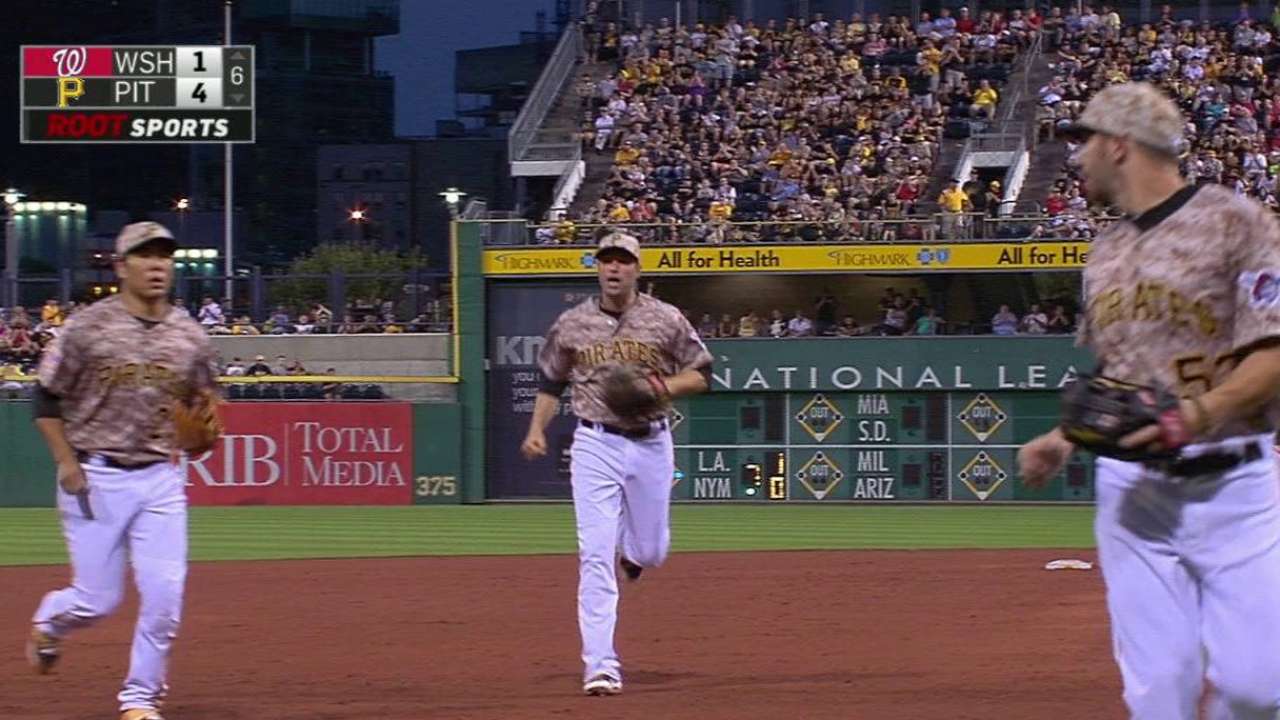 After a 2-for-4 night at the plate Thursday, Kang is hitting .285. According to Fangraphs.com, he's accumulated 2.0 Wins Above Replacement, the third-highest total among Pirates position players.
"Watching him grow and develop here has been fun for everybody. I don't think it surprised him," Hurdle said. "He's probably the least surprised of anybody in this room. He believes he can play.
"It's been a really good get from our [front office] people that went out and put their eyes on him initially and then aggressively went after him and got him."
Kang's first-year success has helped the Pirates weather the losses of third baseman Josh Harrison and shortstop Jordy Mercer. Both players are expected back by early September.
But in the meantime, the Pirates will rely on Ramirez at third and Kang at shortstop. And that's fine with Kang.
"All I'm trying to do is just focus day by day, game by game, and just play the game," Kang said through interpreter H.K. Kim. "Regardless of the position I play, playing every day is fun for me. I enjoy playing every day."
Adam Berry is a reporter for MLB.com. Follow him on Twitter at @adamdberry. This story was not subject to the approval of Major League Baseball or its clubs.