Fister searching for consistency with sinker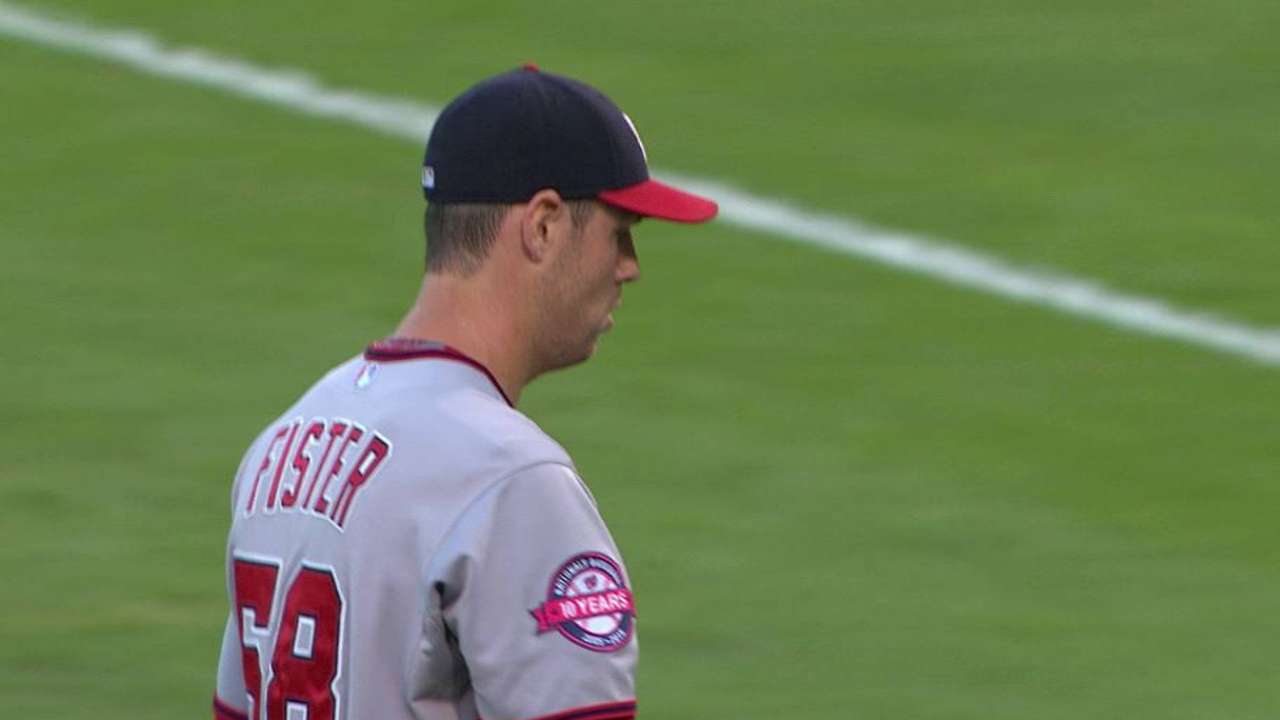 PITTSBURGH -- Nationals starter Doug Fister doesn't feel as inconsistent as he's been, but after yet another bruising outing, the 31-year-old knows something isn't right.
Fister, who was tagged for four runs in five innings in a 7-3 loss to the Pirates on Thursday night at PNC Park, said it's been "frustrating" to see his go-to sinker moving side-to-side as opposed to down in the zone -- a major cause for concern over recent outings.
"It's inexcusable," Fister said. "I messed up too many pitches, leaving them over the plate. I'm not going for the right pitches at the right time, and that's on me ... I've just got to reevaluate myself."
Nationals manager Matt Williams hasn't seen too much wrong with Fister. Williams said the right-hander is able to change speeds, velocity is normal, and he's healthy after coming off the disabled list on June 18 (forearm soreness).
But Williams, too, noticed Fister's lackluster sinker.
"With Doug, he's got to have that movement. If it's going laterally, it's just not as effective," Williams said. "If he loses feel for that, it's hard for him to make mistakes in the middle of the plate because it's 87 or 88-mph instead of 96."
That was apparent Thursday evening.
In the bottom of the second inning, Pittsburgh first baseman Pedro Alvarez drove an 87-mph sinker over the left-field wall, and a few innings later, Jung Ho Kang sent one to the left-field corner for an RBI double.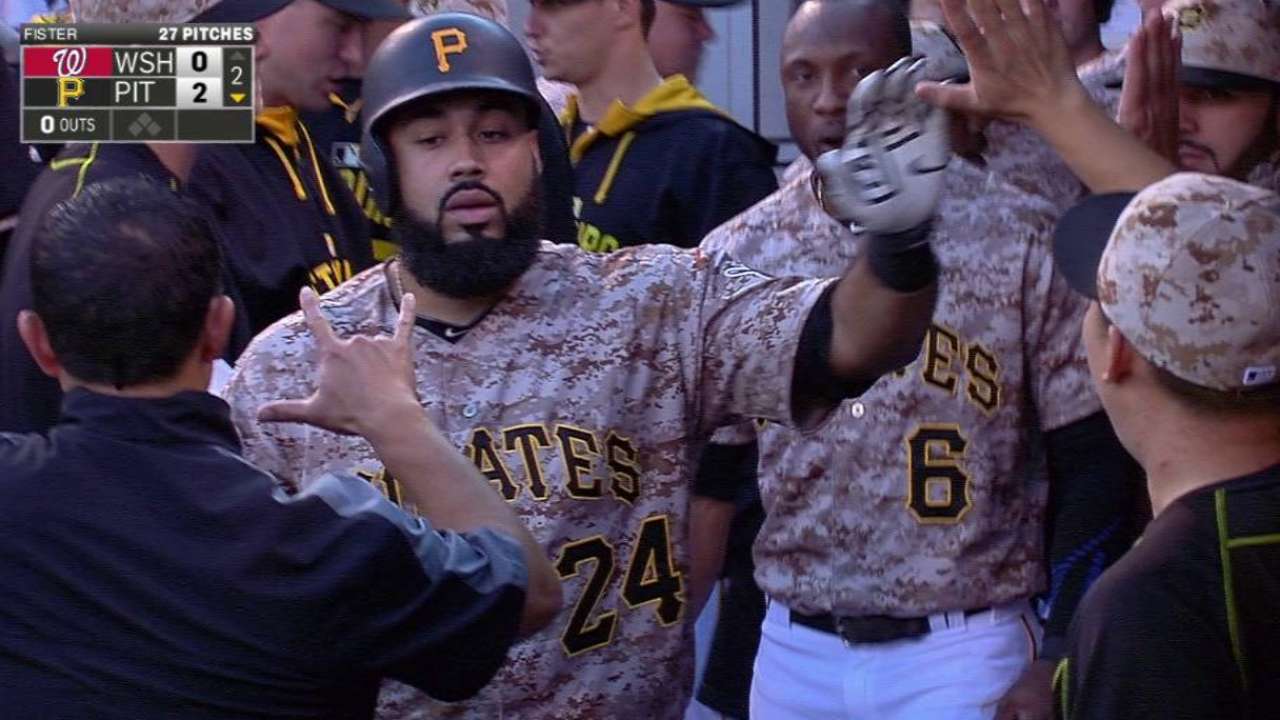 Fister's inconsistency isn't a new problem, either. Since May 14, Fister's ERA is 6.19.
The pitcher said he feels normal mechanically. Instead, something needs to "click in" approach-wise.
"I've got to find that in myself," Fister said. "There's something to learn from in the negative times. ...That's what I'm trying to figure out right now."
With Fister surrendering at least four earned runs in five of his last seven starts, he's hoping that happens sooner rather than later.
John McGonigal is an associate reporter for MLB.com. This story was not subject to the approval of Major League Baseball or its clubs.