Vazquez throws for first time since surgery
Red Sox hope to have catcher back for start of 2016 season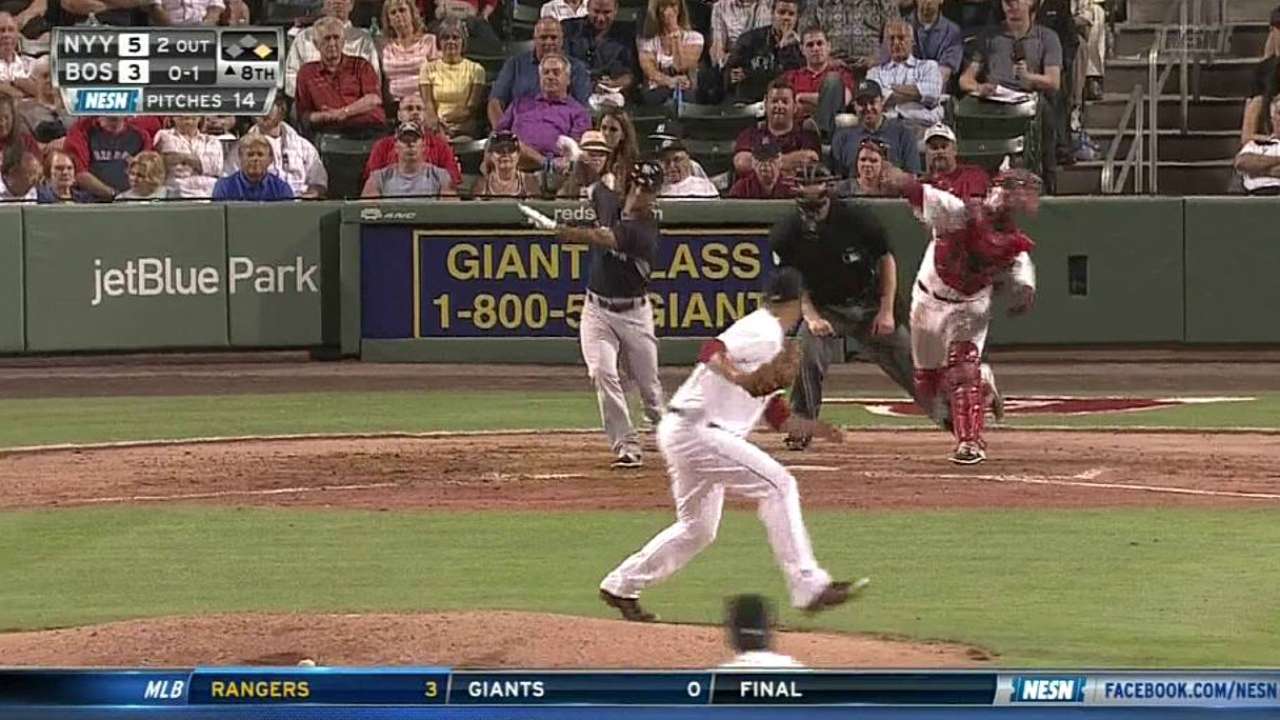 HOUSTON -- The simple act of playing catch never felt so joyful to Red Sox catcher Christian Vazquez. Thursday marked the first time Vazquez had thrown a ball since undergoing Tommy John surgery on his elbow in April.
"Yeah, first time he's picked up a ball," said Red Sox manager John Farrell. "While it may be 20 throws at 30 feet and another 20 throws at 45 feet, it's a significant day in his rehab and recovery from Tommy John, so I know he was ecstatic to be able to put a ball back in his hand for the first time. So he'll be on the same program of every other day for two weeks, same distance and number of throws."
The Red Sox hope that Vazquez will be ready for the start of the 2016 season.
"Again, today is day one of playing catch so the plan for his throwing will follow the protocol, but there's every thought and approach to get him some at-bats in instructional league and then to continue to get at-bats in winter ball," said Farrell. "So that's the bigger-picture schedule."
Ian Browne is a reporter for MLB.com. This story was not subject to the approval of Major League Baseball or its clubs.