First rehab game a crucial step for Lowrie
Astros infielder goes 0-for-2, plays third base for Double-A Corpus Christi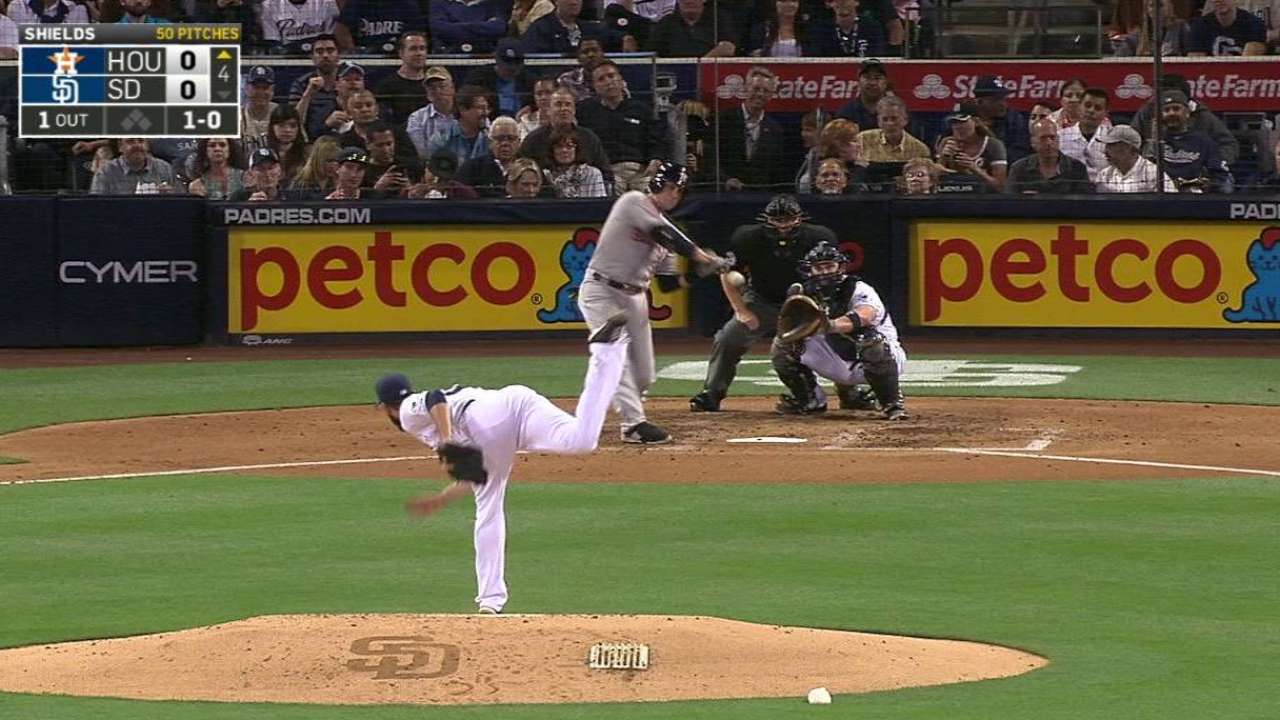 HOUSTON -- An 0-for-2 evening with no plays to make at third base made for an uneventful first rehab start for Jed Lowrie at Double-A Corpus Christi on Wednesday, but it was a crucial first step in the Astros infielder's return from a torn right thumb ligament suffered in late April.
"I thought it went well," Lowrie said. "Just me getting back on the field and feeling like a ballplayer again. It's all part of the process, getting back out there and getting comfortable and getting timing, rhythm back."
Lowrie, who took both at-bats left-handed, grounded out twice and only had one ball hit to him at third -- a scorching double down the line that was out of his reach, but did elicit a quick reaction that was a positive sign.
Lowrie will play third base in Friday's game and shortstop on Saturday before taking Sunday off.
"I feel pretty comfortable over there," Lowrie said. "I've done it quite a few times in my career, it's just been a while."
Astros manager A.J. Hinch said all reports from Corpus Christi and his talks with Lowrie were encouraging.
"I think he felt a lot better than he anticipated," Hinch said. "He did hit a ball hard, just being on your feet for five or six innings is a new change."
Though Hinch said he and Lowrie have had discussions about what role Lowrie may play when he returns, the manager said both parties choose to keep those talks private. Lowrie was the team's everyday shortstop before the injury, a role now occupied by Carlos Correa.
And while Lowrie's scheduled for a five-game stint, Hinch said there are many more benchmarks the infielder needs to hit before being ready to join the club.
"Right now we're just trying to get through the first cycle of games," Hinch said. "This could play out a couple weeks, could play out five or six days. He hasn't taken a right-handed at-bat yet, hasn't fielded a ground ball yet, hasn't scored from second yet. So we've got a few things he needs to checkmark before we get him back here."
Chandler Rome is an associate reporter for MLB.com. This story was not subject to the approval of Major League Baseball or its clubs.