Buchholz likely won't return until September
Red Sox righty sidelined due to strained right flexor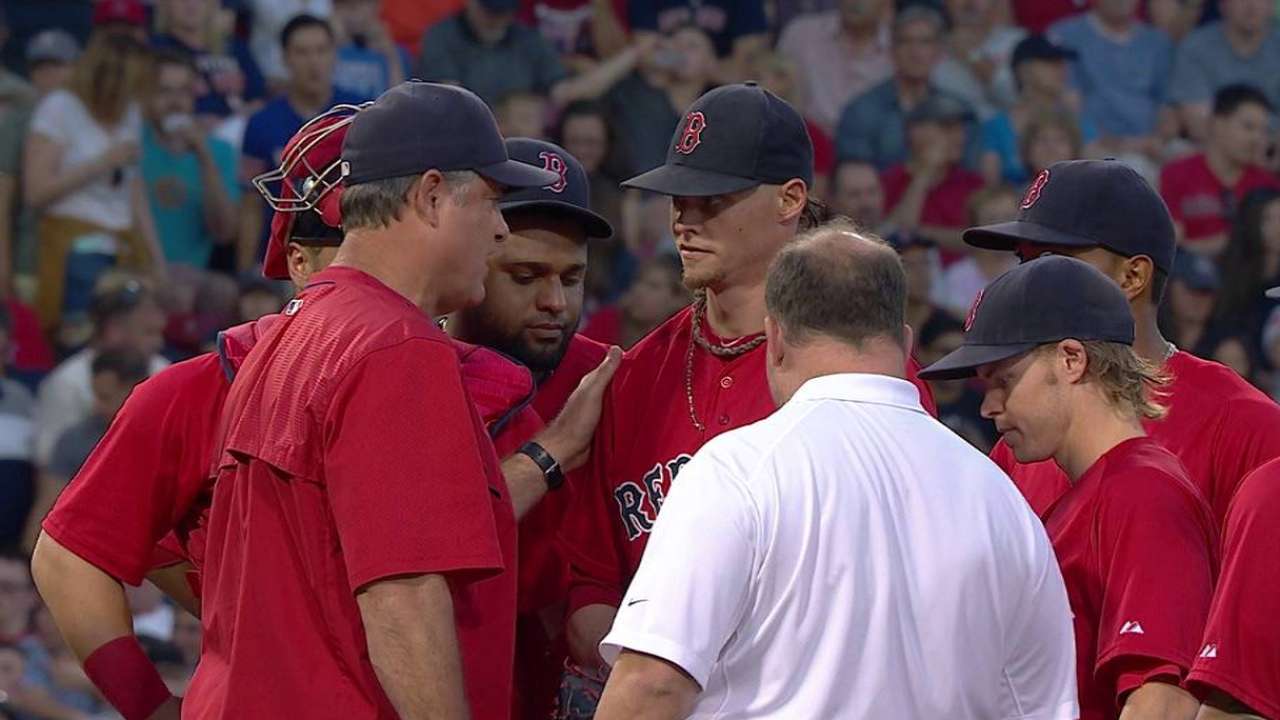 HOUSTON -- Clay Buchholz probably won't pitch for the Red Sox again until September, according to the timetable the righty received from Dr. James Andrews after a visit on Wednesday.
"I think the total amount of time is probably going to be five to six weeks," said Buchholz. "I'm going to be back whenever I can. This is sort of frustrating. Yeah, whenever I'm able to go. He gave me the steps to follow, and that's what I'm going to do, and that's why I went to him."
Andrews instructed Buchholz to stop playing catch, as he had been doing in recent days, and have a platelet-rich plasma injection to help the recovery of his strained right flexor.
"I definitely want to pitch again [this season]," said Buchholz. "I don't care how many starts. I need to … that's why I'm here. This is actually a big year for me, too."
The Red Sox hold a $13 million option on Buchholz for next season, so they'd also like to gauge where the right-hander is at from a health standpoint before '15 comes to a close.
At the time of his injury, Buchholz was pitching lights out. The same was true for him in 2011 and '13.
"Pretty frustrating," said Buchholz. "It always seems to happen when I'm on a good run. That's the most frustrating part of it. It never can happen when you need a little time off or a little break. It's just the way it is."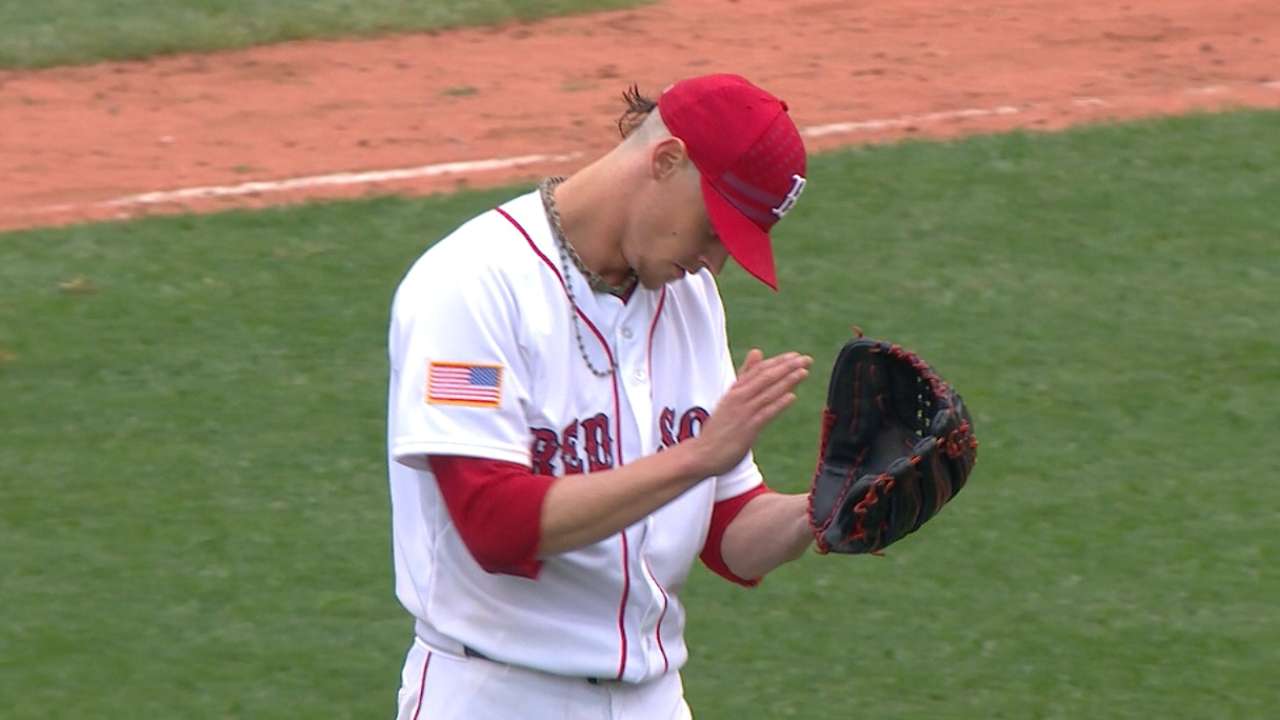 The injury means that Buchholz will again fall short of 200 innings, a plateau he's never reached in his career. Buchholz has come under scrutiny in the past for his lack of durability.
"It's not going to bother me," Buchholz said. "It might bother a lot of other people. I've said it a lot -- it doesn't bother me how people think about me. They can say what they want to say, you can write what you want to write. That's basically the bottom line. I know that I'm a good baseball player when I'm out there, so that's how I look at it."
If Buchholz is healthy at the end of the season, his option would seem to be a good investment for the Red Sox, considering the price of pitching these days.
"I'm going to be throwing somewhere. Baseball is baseball," Buchholz said. "I've definitely been here my whole career. I don't really want to go anywhere. When it comes to the time where somebody's got to make a decision, the decision doesn't always match the same way you feel. It is what it is."
Ian Browne is a reporter for MLB.com. This story was not subject to the approval of Major League Baseball or its clubs.