Kazmir trade excites Astros' clubhouse
Players happy to have lefty on their side after facing him during his time with A's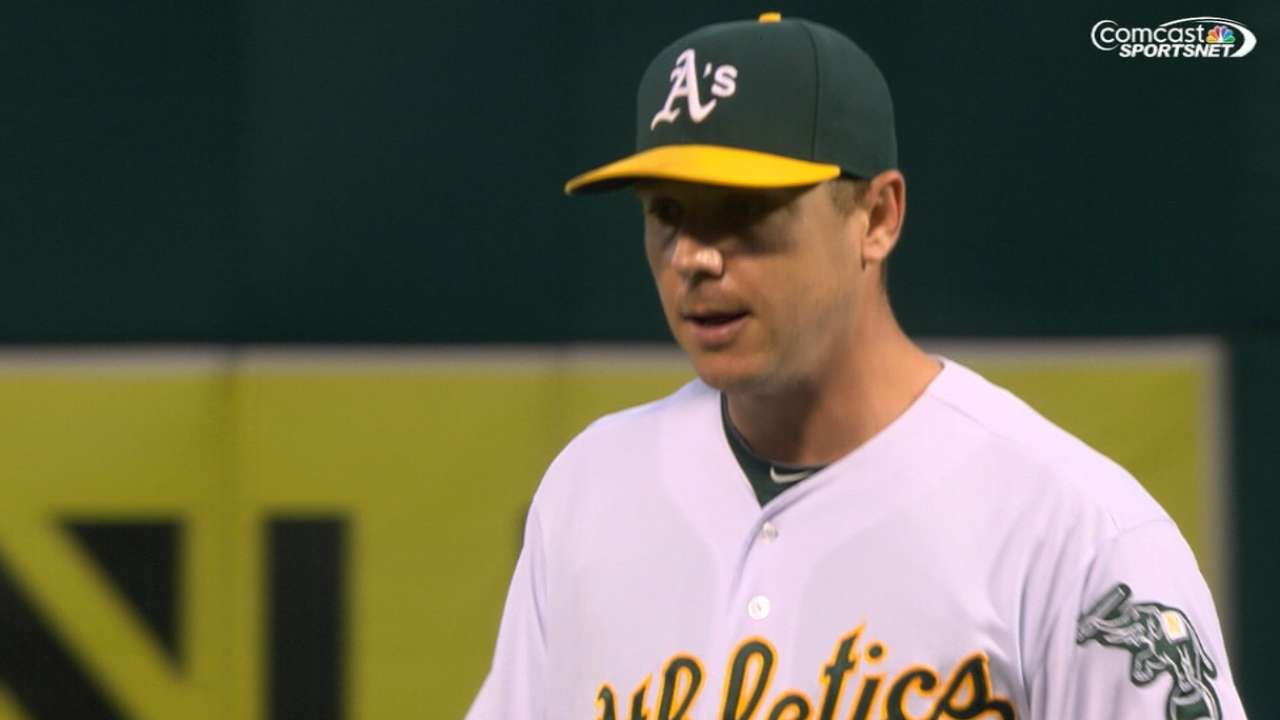 HOUSTON -- Ascending the ranks at Plant High School in Tampa, Fla., Astros outfielder Preston Tucker often ventured to Tropicana Field to watch the Rays and Scott Kazmir.
"He was their ace," Tucker said Thursday. "I watched him as much as I could."
Outfielder George Springer would rather forget his interactions with the 31-year-old southpaw. He's 0-for-10 lifetime against him, including five strikeouts.
That's no longer an issue.
The news of Kazmir's acquisition by the Astros from the A's on Thursday brought a palpable excitement to an already vibrant, laid-back Houston clubhouse. Even Springer's last-second victory over Jake Marisnick in a football video game elicited louder yells and jeers than is customary.
"I finally don't have to face him. So that's obviously fun," Springer said. "[Kazmir] can just do a lot of things. He can make you feel uncomfortable in the box and swing at stuff you don't want to swing at. Any time we can add a guy like that to help us out is big."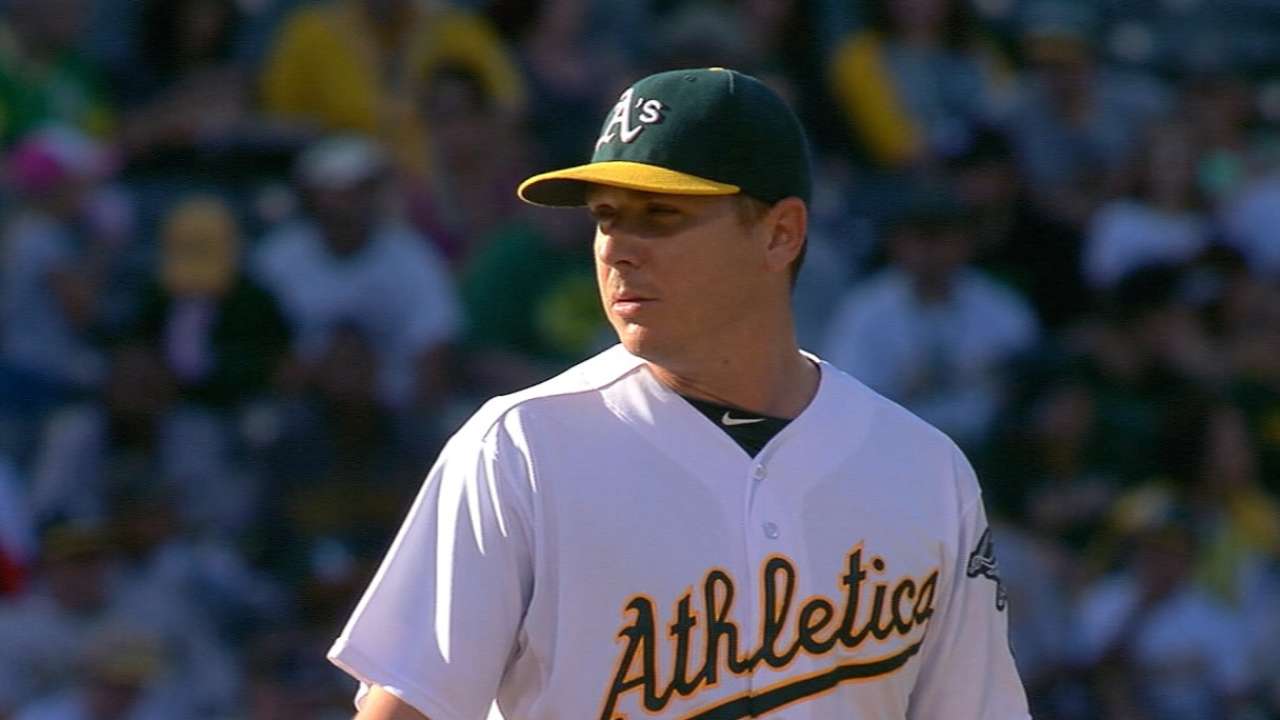 Kazmir will pair with fellow lefty Dallas Keuchel to spearhead the postseason push at the top of a rotation that now boasts three starters (Kazmir, Keuchel and Lance McCullers) with sub-three ERAs plus an 11-game winner in Collin McHugh.
McHugh likened Kazmir's repertoire to that of Keuchel's in that they both use the cut on their fastballs to induce groundouts and weak contact.
"What he's been able to do to us over the last year is pretty good, he's been pretty special watching him," McHugh said. "To have him get the ball for us instead of another team is a nice little boost. ... He's just a battler, too, he just goes out there and competes."
Kazmir will make his Astros debut Friday, facing the American League-leading Royals in Kansas City. The start pushes Scott Feldman to Saturday and Keuchel to Sunday while relegating rookie Vincent Velasquez -- who was scheduled to start Sunday -- to the bullpen.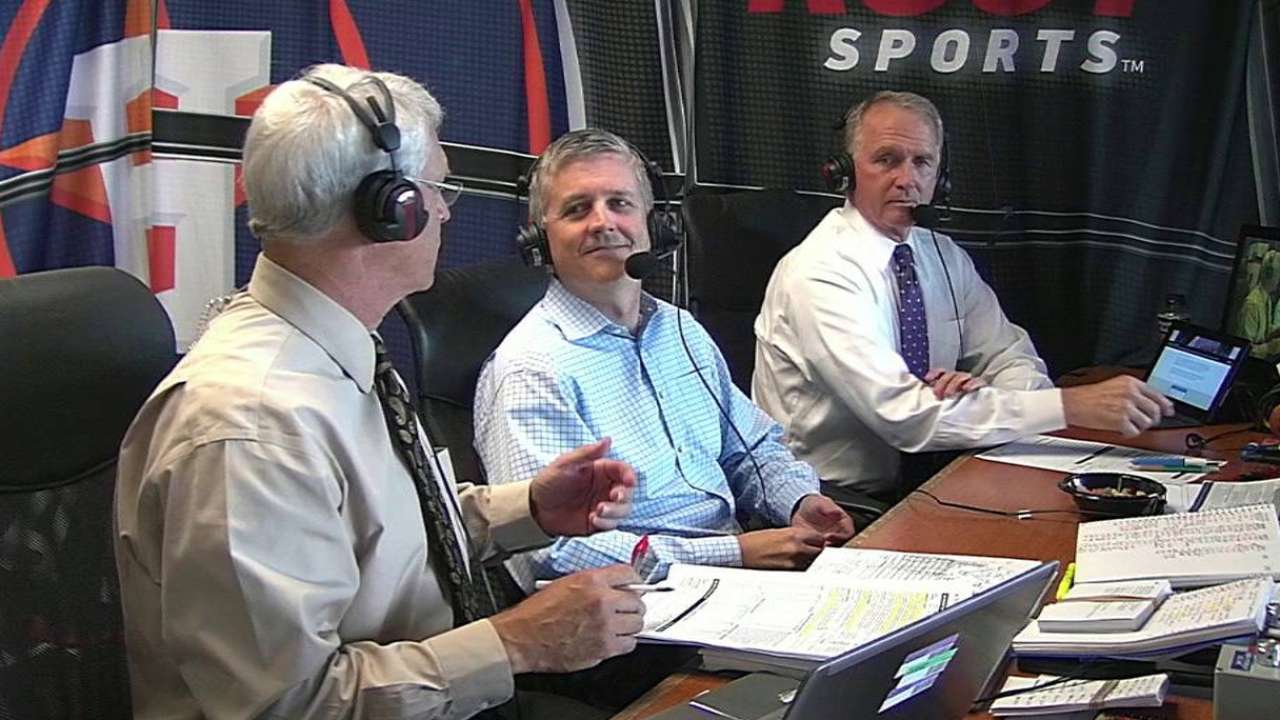 Astros manager A.J. Hinch said he'll stick with a five-man rotation for now, keeping Velasquez and his power arm in the 'pen, though he forecasted the rookie still as a starter this season.
"Adding that kind of arm to the bullpen is a boost as well," Hinch said. "He's high in velocity, has a good breaking ball. He can come in any situation, he's already pitched in them. Long term, he's a starter and he'll find his way into a rotation at some point, either during a stretch run here or it could be later. But he's a Major League pitcher who can help us win."
Hinch said his phone has been buzzing and ringing non-stop since the deal was done Thursday morning, with players, confidants and baseball friends excited about the numerous connections that brought Kazmir home to Houston.
"Having another starter who's difficult to score against, who's having a terrific season and pitches deep into games, [is a] Houston native, there's so many storylines that are good about it," Hinch said. "But the most important one is that he can help us win games. And these next 60-plus games are important to win."
Chandler Rome is an associate reporter for MLB.com. This story was not subject to the approval of Major League Baseball or its clubs.