Wright begins limited baseball activities
Third baseman to expand rehab work in NY next week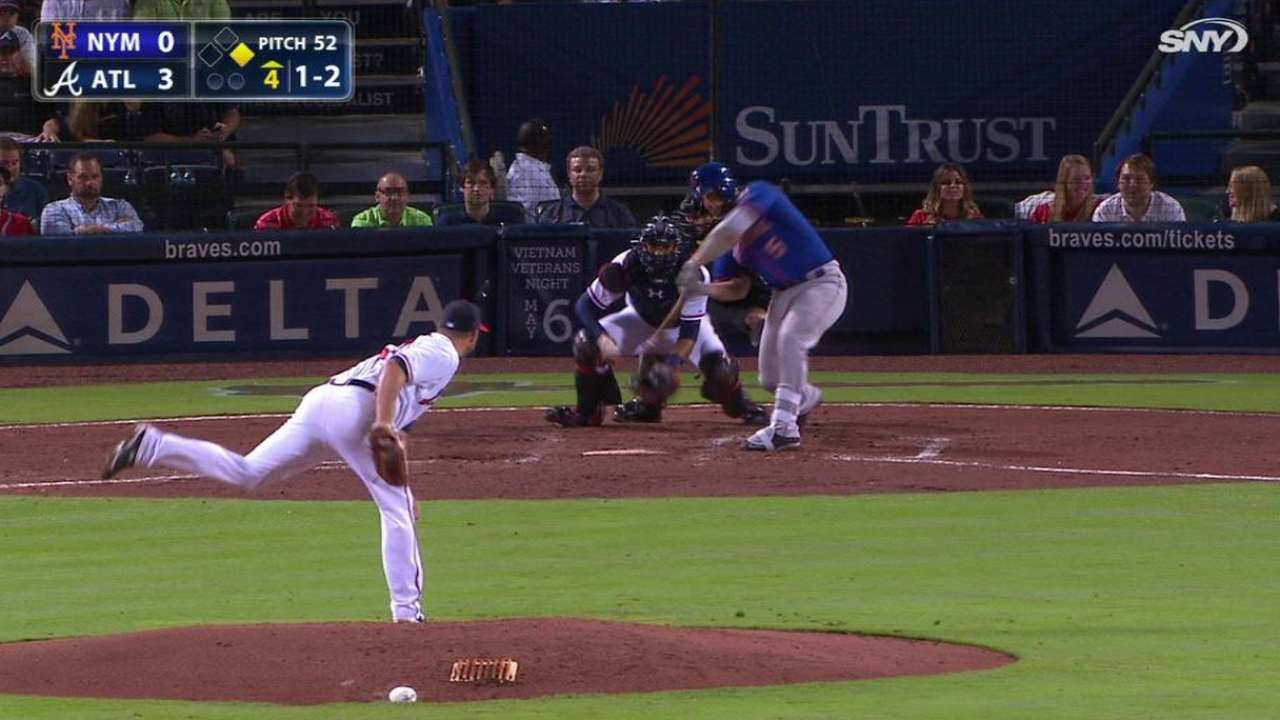 NEW YORK -- Under the watchful eye of his physical therapist in California, David Wright began what Mets general manager Sandy Alderson called "limited baseball activities" this week, and is scheduled to rejoin the team early next week in New York.
Alderson said he expects Wright to expand to what he would consider "professional" baseball activities when he returns to New York for the first time since being diagnosed with spinal stenosis in May.
"He's transitioning into baseball activities with the full understanding of his doctors," Alderson said. "That doesn't mean there isn't some risk associated with the transition. That's one of the reasons he's stayed in California. To be in contact with his primary doctor as well as the PT that works primarily with that doctor."
The Mets have played basically the entire season without Wright, who originally went on the disabled list after straining his hamstring April 8. More than a month later he was diagnosed with spinal stenosis, a narrowing of the spinal column, and has recently been in California rehabbing the injury. Without Wright, Mets' third basemen have hit .233 with three home runs and 25 RBIs in 321 at bats.
This week was the first time Wright was cleared to participate in some light swinging and throwing. But Alderson downplayed the intensity of these drills, saying he wouldn't consider them "professional" baseball activities. When asked what specifically qualified as unprofessional baseball activities, Alderson said: "I can't go into details."
Wright's prognosis has been consistently delayed, and his potential return consistently considered a roadblock for various roster moves. The Mets do own partial insurance on the $20 million Wright is owed for this season.
"Do I expect him to play this year? Based on what I know today," Alderson said. "Yes."
Worth noting
• Travis d'Arnaud was scheduled to begin a rehab assignment Thursday night with St. Lucie, but the club's Class A Advanced affiliate had its game postponed by rain. d'Arnaud will catch five innings in his first action since spraining his left elbow June 20. He has played just 19 games this season.
Joe Trezza is an associate reporter for MLB.com. This story was not subject to the approval of Major League Baseball or its clubs.