Steady work has Ellsbury back in top form
Following stint on DL and All-Star break, Yanks catalyst enjoys big day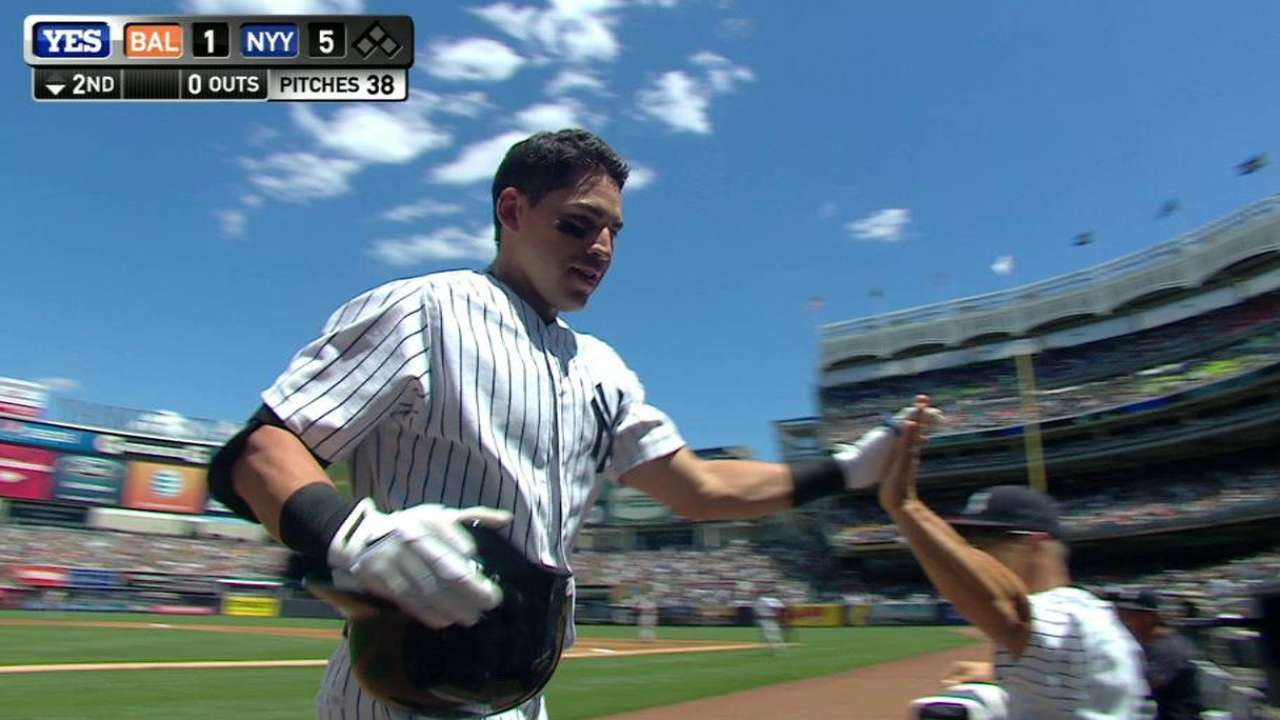 NEW YORK -- Jacoby Ellsbury has been back with the Yankees for weeks, but Ellsbury the All-Star, the game changer, hadn't quite returned until Thursday's 9-3 win over the Orioles. As he worked his way back into the everyday routine of playing center field and batting leadoff, he hadn't looked quite comfortable.
In his first 10 games back from the disabled list, Ellsbury hit .209 with one home run, two doubles and no stolen bases. He'd taken his spot back atop the Yankees' lineup but had yet to produce at his usual level.
That changed on Thursday. Ellsbury went 3-for-4 with a home run and an RBI double in his best game all season.
"It felt good," Ellsbury said. "Today, I felt good at the plate, connected on a few balls."
In Spring Training, Ellsbury was playing like the Yankees expected him to, but a sprained right knee put him on the DL for almost two months. When he came back, Ellsbury played in just five games before the All-Star break.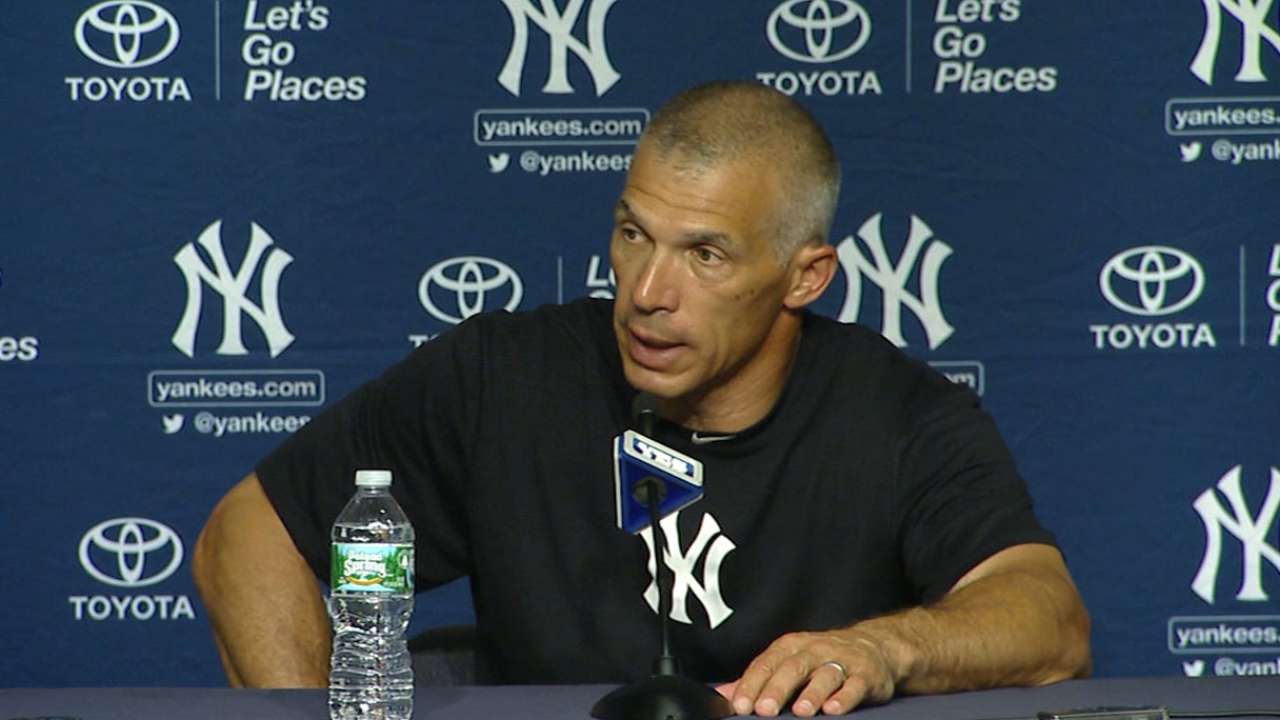 "I think the All-Star break, in a sense, probably hurt him," Yankees manager Joe Girardi said. "He had only played four or five games, and he had another four days off. Now that we're playing every day, he probably feels more comfortable."
Ellsbury certainly looked more comfortable on Thursday afternoon. His leadoff single started a four-run first inning that proved to be enough for the win. Then came the home run, a drive on a first-pitch fastball that was never in doubt of finding the right-field bleachers.
An RBI double in the fifth inning brought Ellsbury within a triple of the cycle, but he grounded out in his final at-bat. After the game, he downplayed the effect of the All-Star break and said Thursday's performance was simply a case of finding a little luck.
"After the All-Star break, I hit a few balls hard," Ellsbury said. "Everything felt pretty good. That's the thing with baseball, you know? Sometimes you don't need to change or make an adjustment, you just need to keep doing what you're doing and the results are going to come."
Should this mark his return to top form, Ellsbury's presence at the top of the Yankees' lineup figures to give opposing pitchers even less time to settle into games. The Yankees have scored 86 first-inning runs in 94 games, more than any team has scored in any inning this season.
Much of that early production has been carried by bounce-back seasons from Alex Rodriguez and Mark Teixeira in the middle of the lineup, but Ellsbury and Brett Gardner create a formidable pair in their own right.
Whether caused by the comfort of his routine or the fortune of line drives avoiding gloves, Ellsbury appears to be settling back in. Not that he didn't expect to.
"I knew it was just a matter of time before everything clicked," Ellsbury said.
Alden Woods is an associate reporter for MLB.com. This story was not subject to the approval of Major League Baseball or its clubs.