Plouffe powering Twins through team slump
After hitting grand slam Friday, third baseman belts decisive three-run blast to halt slide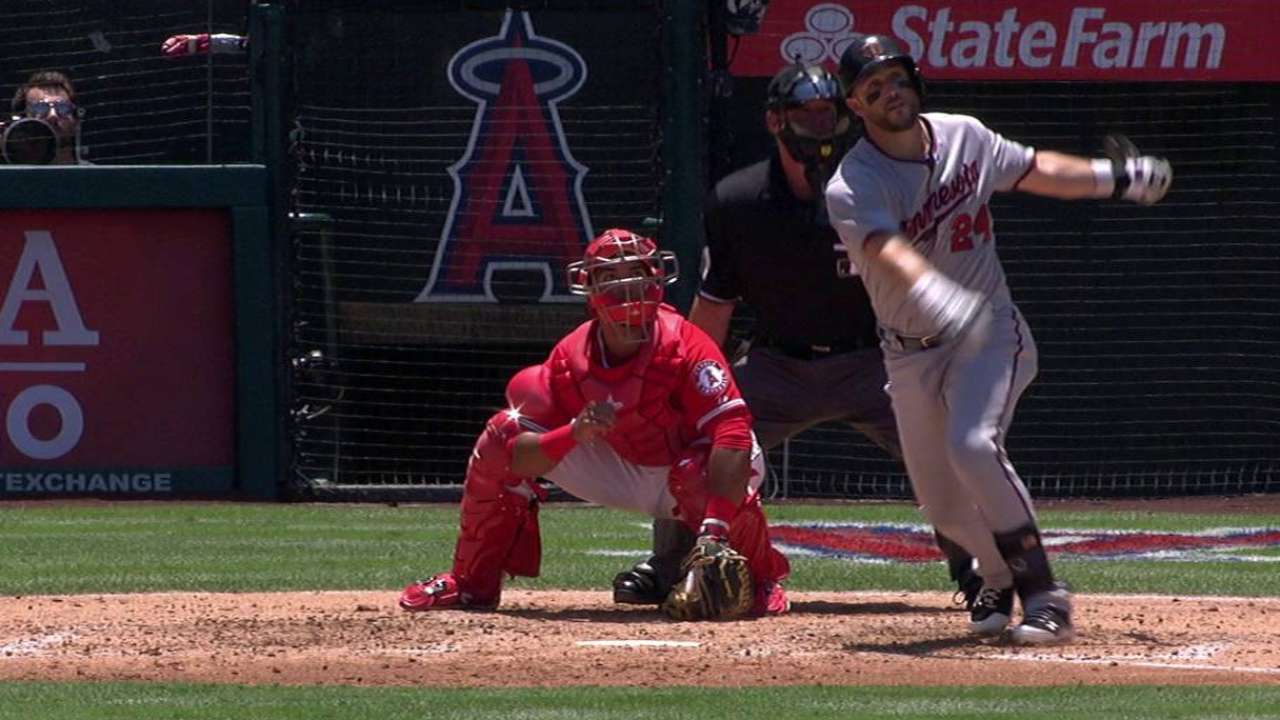 ANAHEIM -- The Twins have had trouble scoring runs since the All-Star break, but Trevor Plouffe's power proved to be key for the second time on their West Coast road trip on Thursday against the Angels.
Plouffe, who hit a grand slam off A's ace Sonny Gray in Friday's 5-0 win, helped the Twins snap a four-game losing streak with a three-run blast off Angels right-hander Garrett Richards in a 3-0 victory at Angel Stadium. The Twins have scored 13 runs since the All-Star break, with seven coming on two swings of the bat from Plouffe. Both of his homers came in Minnesota's two wins on their six-game road trip through Oakland and Anaheim.
"I'm just trying to have good at-bats, but both of them were with two strikes, so I'm just trying to put the ball in play," Plouffe said. "They were both off two good pitchers and two guys you have to battle against. But it shows, instead of striking out, it helps to put the ball in play."
Plouffe's three-run blast came on a 1-2 slider from Richards after Joe Mauer picked up Minnesota's first hit of the game with a two-out double and Miguel Sano drew a walk. It was Plouffe's lone hit of the series, but as Twins manager Paul Molitor pointed out, he hit the ball hard several times, and he was finally rewarded with his pivotal go-ahead blast.
"He hasn't been getting much results despite some good at-bats, but he hung in there today," Molitor said. "On a two-strike count, Richards didn't make many mistakes today, but that was one he left up. He had a chance to get out of the inning, and so to get three runs on one swing, especially for a team that has struggled to score runs, that's a huge lift."
Plouffe, though, deferred credit for the win to right-hander Ervin Santana, who outdueled Richards by throwing eight scoreless innings in his return to Angel Stadium after he pitched with the Angels from 2005-12.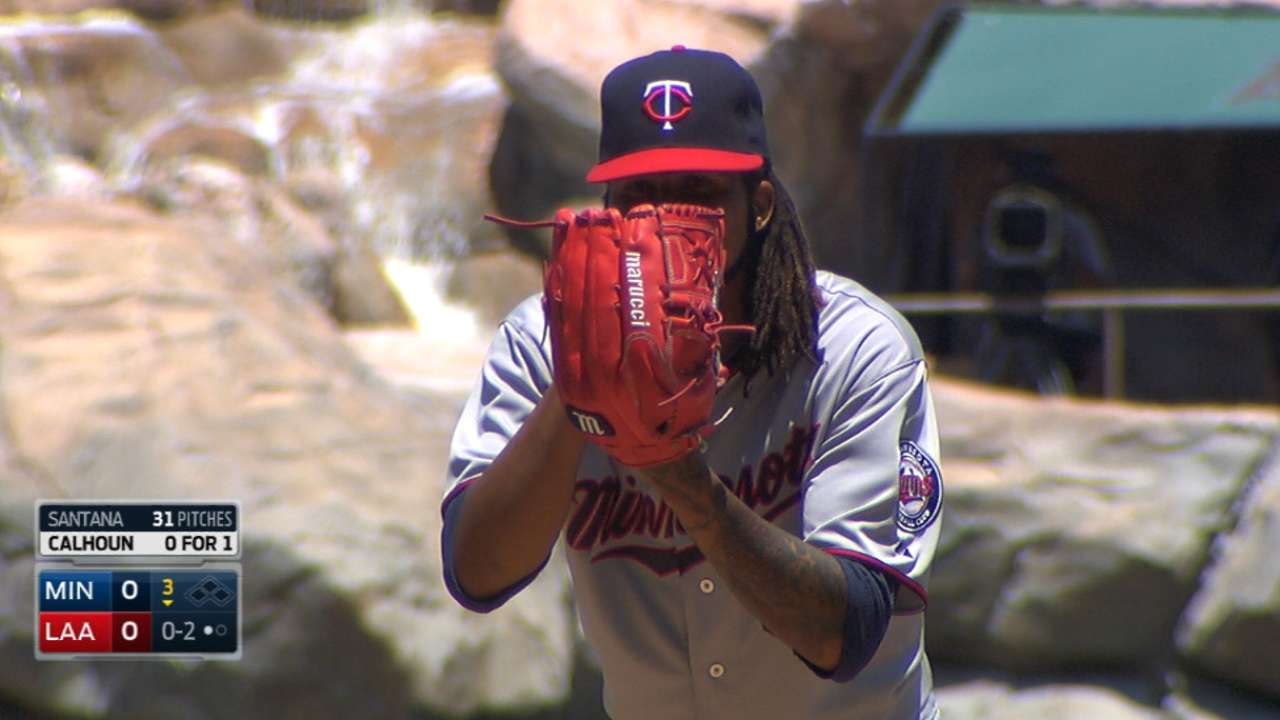 "We knew it would be tough to score some runs out there, but we had Santana, who was just as good or better today, which was nice," Plouffe said. "He's done that for us the last couple starts, and so I got the hit, but he's the reason we won the game."
Rhett Bollinger is a reporter for MLB.com. Read his blog, Bollinger Beat, follow him on Twitter @RhettBollinger and listen to his podcast. This story was not subject to the approval of Major League Baseball or its clubs.