Conforto an option if Cuddyer lands on DL
Mets' No. 3 prospect swinging hot bat at Double-A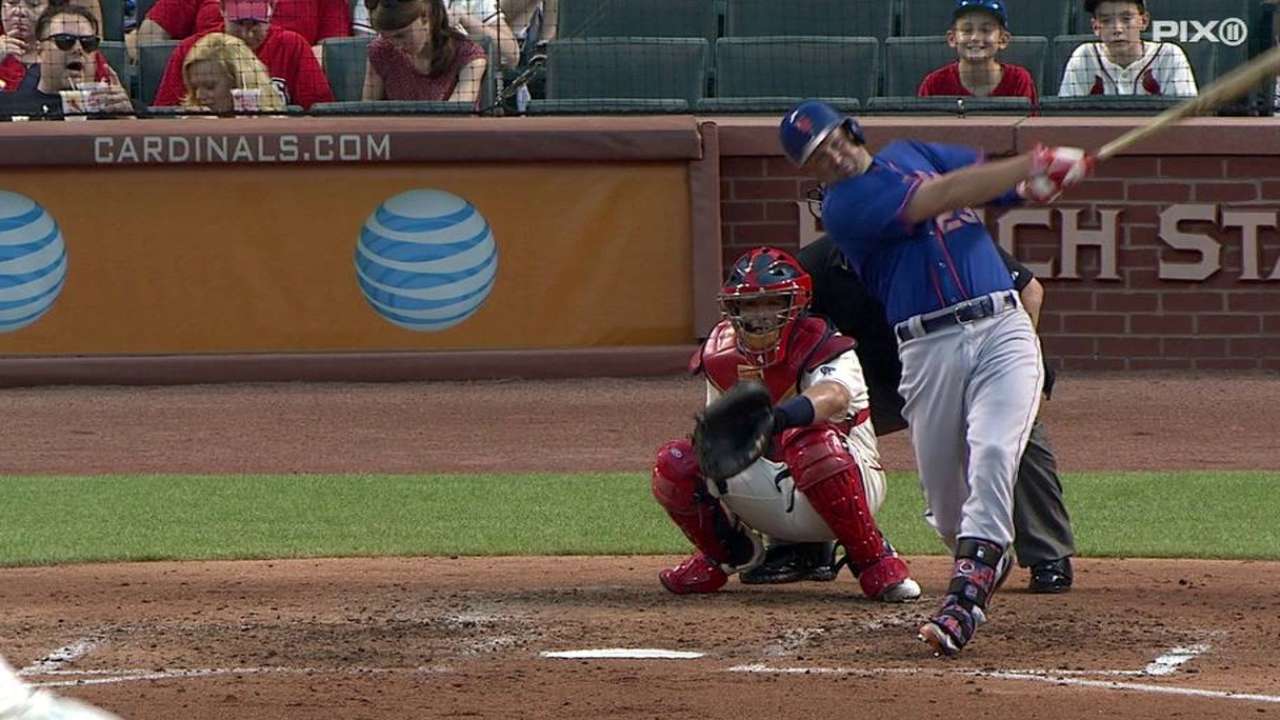 NEW YORK -- Ailing left fielder Michael Cuddyer spent Thursday afternoon consulting a doctor at the Hospital of Special Surgery about the bone bruise in his left knee, and an executive decision on Cuddyer's status is imminent.
After Thursday night's game -- a 3-0 loss for the Mets -- manager Terry Collins said Cuddyer received new medication from his physician.
"The doctor thinks [Friday] his knee should be feeling a lot better," Collins said.
General Manager Sandy Alderson said he would decide by Friday morning whether or not to place Cuddyer, who has started just six games this month, on the disabled list. If he is, Alderson indicated No. 3 prospect Michael Conforto is a possibility to be promoted, while also splashing some cold water on what have mounted into white-hot expectations for the Double-A slugger.
"One of the considerations is that most young players that come up to the big leagues aren't terribly successful in the short term," Alderson said. "We have an example of a player in Chicago right now (Cubs catcher Kyle Schwarber) who has done pretty well in the short term. But if you look overall at young players that come to the big leagues, it's not like they make an immediate impression. We've been lucky with the pitching we've brought up and the impact they've had. They've been pretty uniformly successful from the time they got here and pretty quickly established themselves. It doesn't always happen."
Conforto, 22, was the Mets' first-round pick (10th overall) in the 2014 Draft, and has hit .311 in 132 Minor League games since, across three levels. The left-handed-hitting outfielder went 2-for-2 with an outfield assist in the Futures Game this month. For an encore, he went 7-for-16 and won Eastern League Player of the Week honors. He was hitting .321 in 44 games at Double-A Binghamton.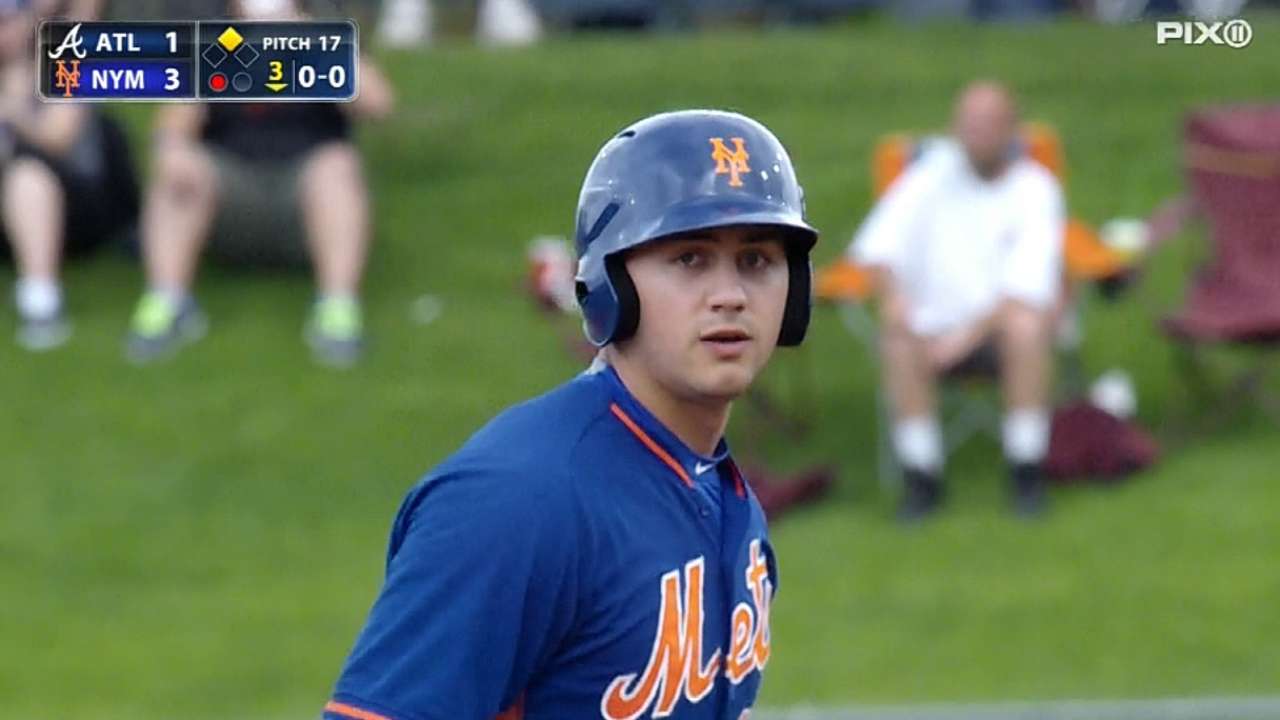 "Someone like Conforto can be the exception," Alderson said. "Someone like Conforto can come up with the purpose of being up here for a week or 10 days to help a player shortage we might have. There are different scenarios. Fundamentally, you have to keep in mind young players aren't always extraordinarily successful."
Alderson said the timing would probably be too tight to replace Cuddyer via trade, while also keeping the possibility open of promoting an infielder. This, of course, hinges on what kind of diagnosis Cuddyer brings back to the club.
Cuddyer, 36, did not benefit from anti-inflammatory medication taken last week. But the medication offered only errant side effects, one of them light-headedness, which affected Cuddyer's availability even more.
"It makes him light-headed, which makes it difficult to hit a 100-mph fastball on him, I guess," Alderson said. "I would be surprised if he would be able to continue anywhere close to normal."
Joe Trezza is an associate reporter for MLB.com. This story was not subject to the approval of Major League Baseball or its clubs.