MLB.com Columnist
Richard Justice
Kazmir trade comes at perfect time for Astros
Acquisition of Houston native should help surprising club make postseason push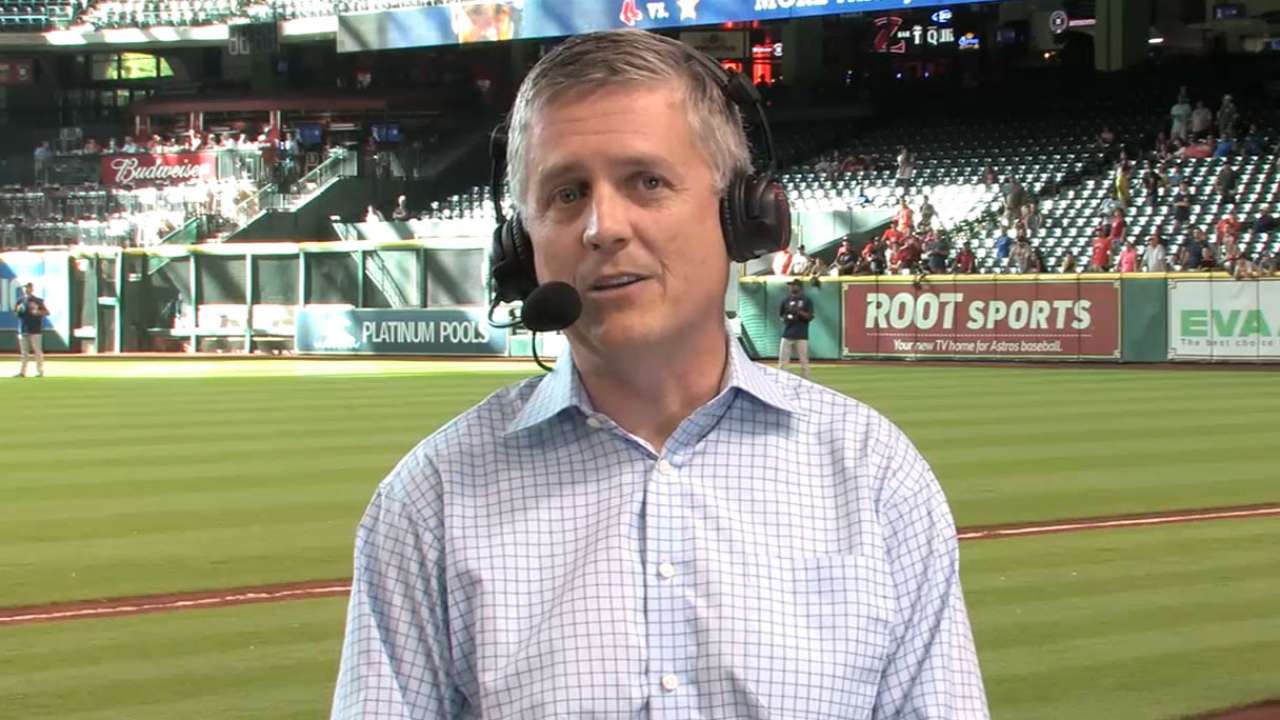 The Houston Astros just got better -- way better. Nice going, Jeff Luhnow. Very nice. If any team makes a more significant acquisition than left-hander Scott Kazmir, it'll have to be a bombshell. Yes, this is that significant.
Why? Well, there's the practical impact. The Astros now have two of the 10 best starting pitchers in the American League with All-Star Dallas Keuchel and Kazmir. Think that's stretching it? Let's check the leaderboard.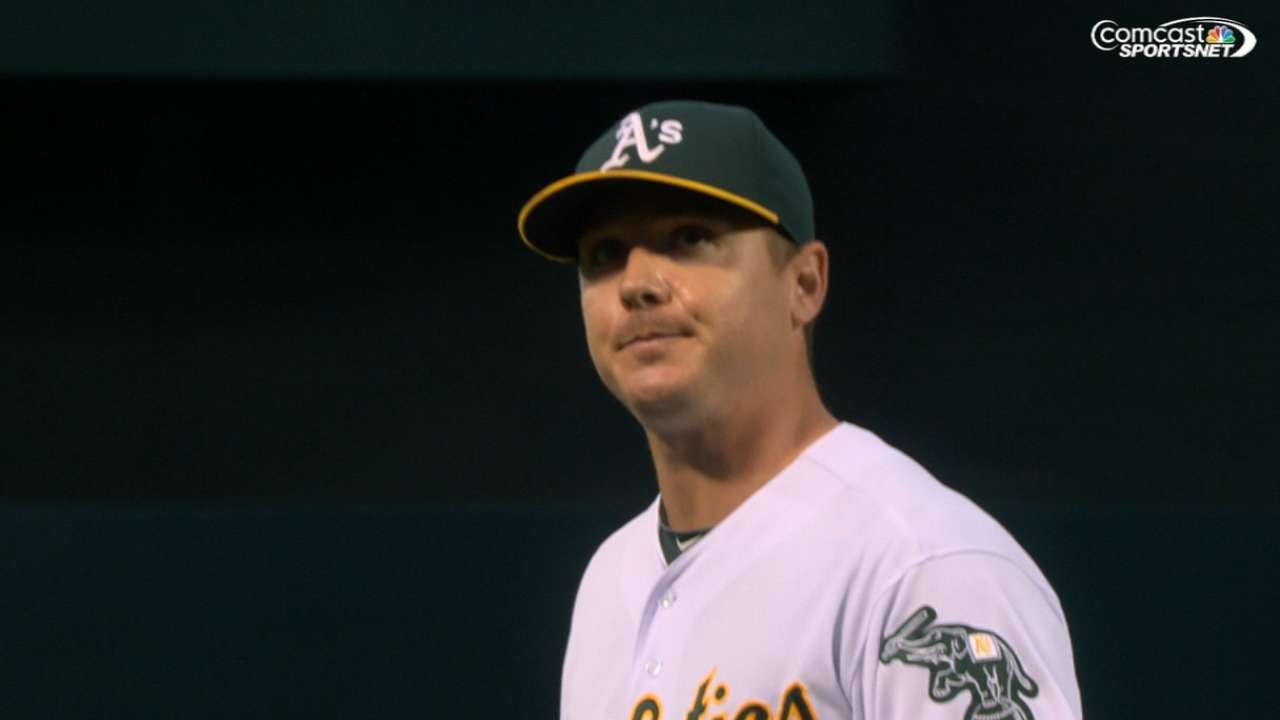 Keuchel and Kazmir are:
• First and fifth in ERA among AL starters at 2.12 and 2.38
• First and sixth in WHIP at .970 and 1.085
• Fourth and 10th in FIP at 2.64 and 3.09
• First and ninth in Baseball Reference's Wins Above Replacement (WAR) calculation at 5.2 and 3.0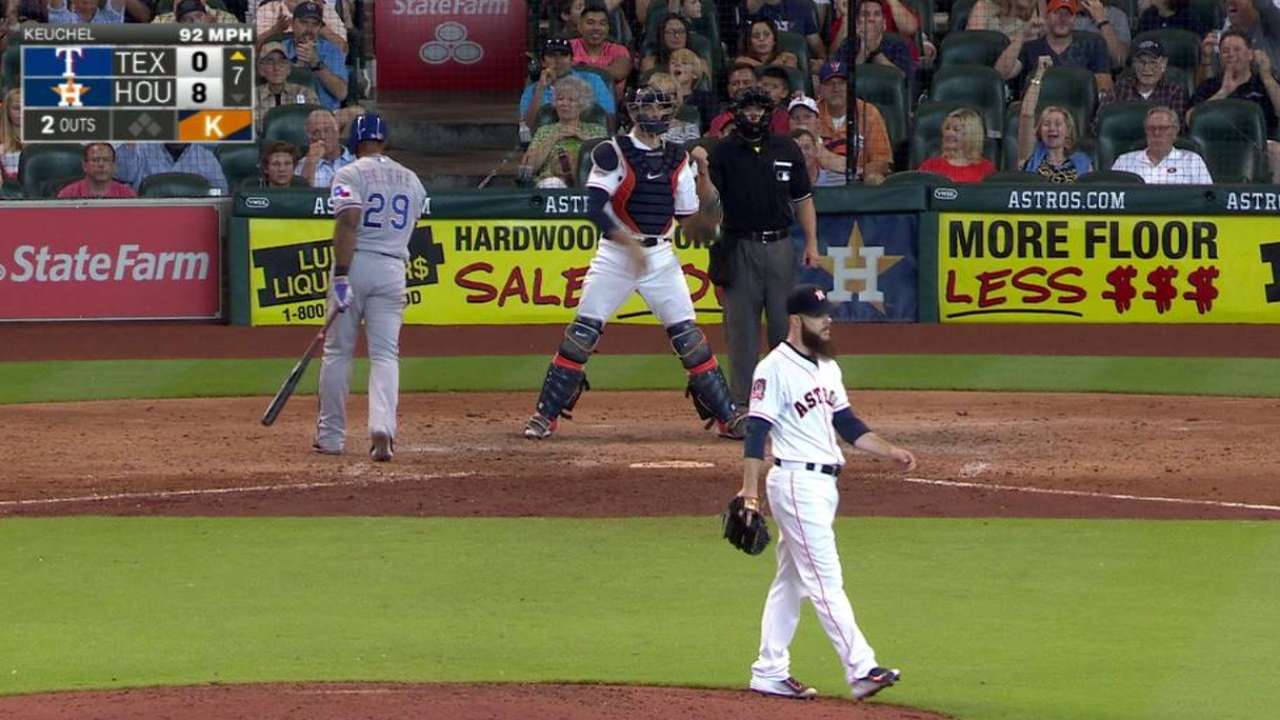 The Astros have done a tremendous job getting 10 games above .500 (53-43), which puts them in position for their first playoff appearance in 10 years. Two seasons removed from losing 111 games, Houston is one of the amazing feel-good stories in the baseball.
The catch is that the Astros are leaning heavily on a pair of kids in the rotation -- 21-year-old Lance McCullers Jr. and 23-year-old Vincent Velasquez. Both have been tremendous, but their workload, especially for the final weeks, has become an increasing concern.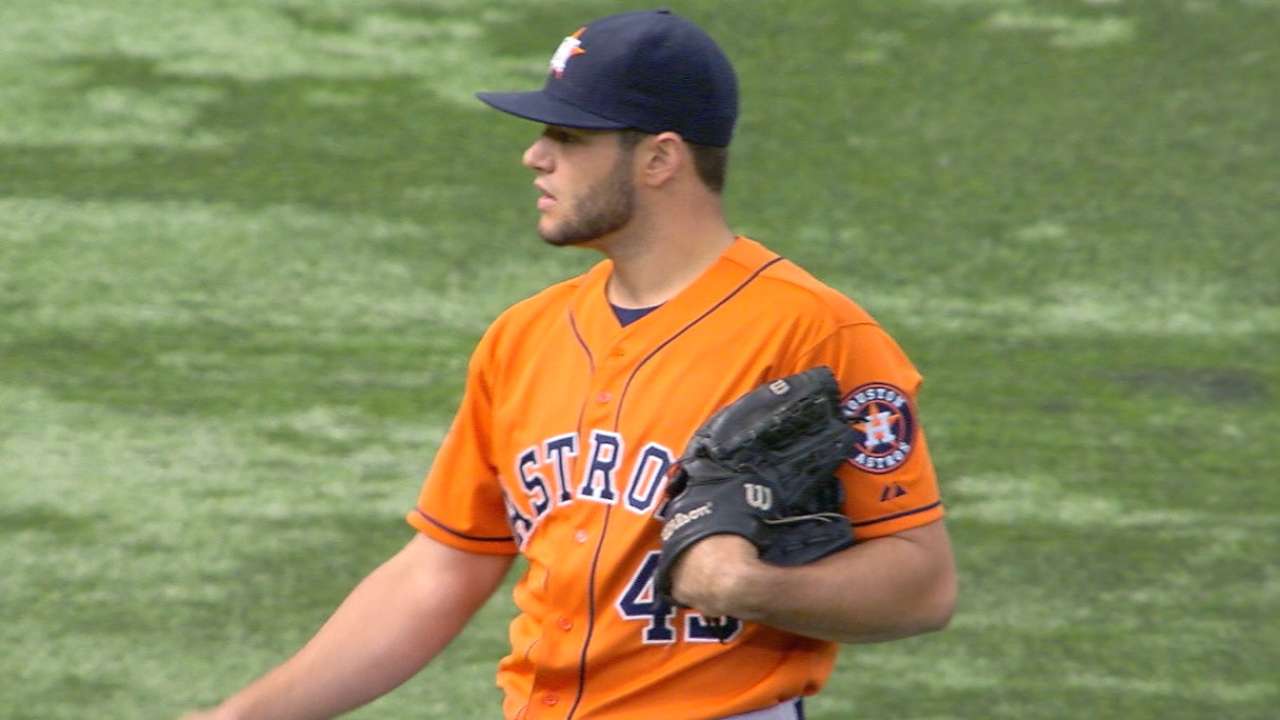 In searching for a starter to line up behind Keuchel, Luhnow had two goals: He wanted a veteran capable of eating up innings down the stretch, and, as Astros owner Jim Crane said, "We'd like that guy to be a stud."
Kazmir qualifies on both counts.
Luhnow may not even be done. He'd like to acquire depth, either for the bench or the bullpen. Given the quality of Houston's farm system, don't be surprised if Luhnow still makes a play for another starter, perhaps even Cole Hamels.
But Kazmir could qualify as the end of the Astros' heavy lifting. Luhnow may not have gotten Houston over the hump in terms of the playoffs, but Thursday was a giant step forward. If the Astros do get to October, Keuchel and Kazmir give them a solid one-two punch.
This trade also sends the Astros' clubhouse the message that management believes this team has a chance to win, and that it's going to do everything it can to help. Houston's club is still a largely unknown quantity because of the large number of young players.
And with outfielder George Springer sidelined another four weeks or so with a broken right wrist, the Astros are missing both his production and his energy. Kazmir's arrival comes at a perfect time.
As for Kazmir, there may not be a happier man on the planet today. He grew up in the Houston suburbs, and he became a Texas high school legend while pitching for Cypress Falls High School.
The Mets picked Kazmir 15th in the 2002 Draft, and then traded him to the Rays two years later. The lefty made his big league debut in 2004. Kazmir went on to notch spots on a couple of All-Star teams before being dealt to the Angels in 2009.
And that's where it got weird. Kazmir began to lose his velocity, command and confidence. His ERA soared to 5.94 in 2010, and after one more terrible start in 2011, he was released.
At 27, Kazmir returned home to Houston uncertain if he'd ever pitch again. Only he wouldn't give up. Kazmir spent hours in his backyard trying to get comfortable with his pitching mechanics.
"I just believed in my heart I could still do it," he said.
Kazmir visited with Ron Wolforth, a pitching guru who runs the Texas Baseball Academy. Together, they started over.
"There was a point in there where I knew I was getting it back," Kazmir said.
Kazmir signed on with an independent league team near his home, and finally the Cleveland Indians gave him a shot in 2013. He went 1,689 days between victories, but the guy the Indians signed was better. The Athletics gave Kazmir a two-year deal for the 2014-15 seasons.
Kazmir may never throw 95-96 mph the way he once did, but his fastball still sits consistently in the 92-mph range. He has also added an assortment of secondary pitches and an understanding of how to attack hitters. Perhaps most importantly, Kazmir regained the confidence that he would still perform.
In three seasons since his return, Kazmir has gotten better and better. Now 31, his 2.38 ERA is the best of his career as he approaches free agency. Kazmir would almost certainly like to remain with his hometown team, but that's a discussion for another day.
For now, this is one of those simple deals. A team that needed pitching -- a team on a magical ride -- acquired one of the AL's top starters. And Kazmir gets to wear the uniform he has always dreamed of wearing.
Richard Justice is a columnist for MLB.com. Read his blog, Justice4U. This story was not subject to the approval of Major League Baseball or its clubs.